As I scanned through fashion magazines, my eyes were drawn in the beauty of the models' eyes. Beauty was not only peripheral in this case, I found myself mesmerized by rich colors, shades and tones...
So the hunt for the best eyeshadows began… and as a result, I came to a conclusion that there are actually** 6 Eyeshadows **that are truly the best:
---
1

Dior 5-Color EyeShadow Compact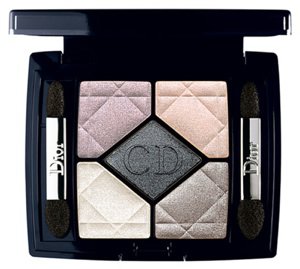 Expert's opinion:
"So, I have to admit though that I love the stuff! This is some nice shadow. Very silky and super high pigment, even in the very light shades."
- says Careenp, Beauty and Fashion Tech
What It Is: It's a palette of five rich powder eyeshadow colors, 18 various shades are available.
What It Does: It allows you to be a master makeup artist and create multitude makeup looks – from the simplest look to the most sophisticated look – depending on your mood.
Product Description: A seductive palette of five rich and versatile colors that allows you to create a multiple of make-up looks, from the simplest to the most sophisticated.
My Comments: Best Splurge Shadow ever! Posh to the extreme, Christian Dior's bold powder shadows are rich, silky and made with intense pigments, they will seem to last forever. Value for your money, it's like wearing velvet on your eye. My favorite palette for winter: Secret Charm. I am sure you will find yours too among those fabulous 18 shades!
Average Price: You can order this beautiful baby at dior.com for $53.50. Yes, it's a bit stiff, but a little goes a long way, so it's well worth the price!
---
2

Silky Eyeshadow Duo by Chanel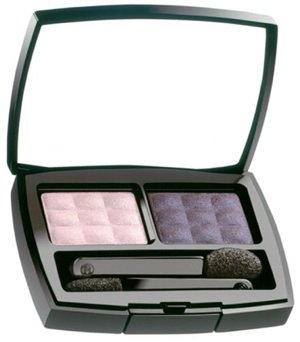 Expert's opinion:
"I will say though that those with very light skin tones, CHANEL Irreelle Duo- Silky Eye Shadow- River-Light may work wonders. I also believe that these colors would show up quite well on women of color."
- says Melanie Dee, Assosciated Content
What It Is: As per my friend Kittycat, who is a self-confessed makeup junkie, this is the best powder eyeshadow ever!
**What It Does: **Allows for a smoother application and long-lasting wear.
Product Description: Silky powder shadow combos in runway shades, from pearls to mattes, are quilted in the fashion of Chanel. Colours go on ultra-smoothly, stay put for hours without creasing. Two applicators make short work of lining and shading lids. Apply dry for subtle shadowing or slightly moistened for a more defined look.
My Comments: I love Chanel products in general (though I can't afford everything), but thankfully, this particular one, I can. My friend showed me her collection of Chanel Silky Eyeshadow Duo and I must agree with her, it does look yummy. I tried the Desert Rose and I think it's the Best Everyday Shadow. Use your own professional shadow brush though for more control and better application.
Average Price: This can be bought at chanel.com for $40.
---
3

Paint Pot by MAC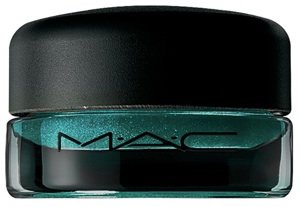 Expert's opinion:
"One of my favorite components to my daily beauty routine is the MAC Paint Pot. The product can be used either for color or for priming the eyelids before application of eyeshadow; I use it most often for the second instance, and it works wonders."
- says Amber, the beauty bunny
What It Is: Paint Pot is a cream eyeshadow in dozens of fabulous colors.
What It Does: It allows you for easier blending and adds more depth to your eye.
Product Description: A highly pigmented eye colour that goes on creamy but dries to an intense, vibrant finish. The next generation of a popular M·A·Cformula, Paint Pots maintains all the intense traits of its inspiration. Long-wearing, colourfast. Creates seamless coverage without weight or caking. Blends smoothly over the lids. Cream-based, can be mixed with M·A·C shadows and liners. Available in matte and pearl formulas.
My Comments: MAC is in their third collection of Paint Pot and I love them even more. All in all, MAC has improved the formulas over the past months making their newer releases even creamier and has better staying power. Use the shimmery ones to give a beautiful pop of color and add fabulosity to your eye makeup. Also, a little secret… the nude beige color matches the skin tone perfectly, so you can also use this as a concealer.
Average Price: This can be bought at nordstrom.com for only $16.50.
---
4

Colour Surge Eyeshadow Quad by Clinique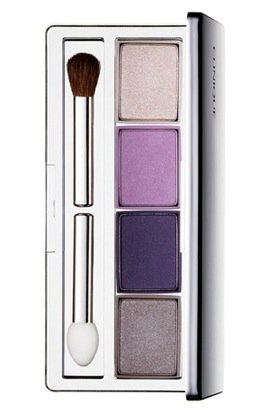 Expert's opinion:
"No doubt, the shades are shimmery, but they aren't overly frosty, which I think makes them pretty easy to wear. Makeup and Beauty Blog Rating: A."
- says Karen,makeup and beauty blog
**What It Is: **It is a collection of four coordinating colored powder eyeshadow designed to fit your mood at any time.
What It Does: It allows for easy application and blending as all colors available are complimentary to each other.
Product Description: Creamy, intense shadows build quickly, blend easily to a wash of long-lasting colour. Four coordinating shades for a wardrobe of possibilities—each can be worn alone, as pairs, or all together. Sleek, transparent-bottom case makes it easy to select shades. Ophthalmologist tested.
My Comments: The great thing about this is that you don't have to think about you makeup color anymore – Clinique already did. I have this quad eyeshadow in Spicy and Teddy Bear. Spicy has a rosy pink, soft gold and two shades of brown while Teddy Bear is a collection of neutral browns, cream and tan. All have soft shimmer and nice, soft effect. This may not be your dramatic eyeshadow – but this is definitely your go-to quads.
Average Price: This Colour Surge Eyeshadow Quad is available through sephora.com at $25.
---
5

Color Intrigue Eyeshadow by Elizabeth Arden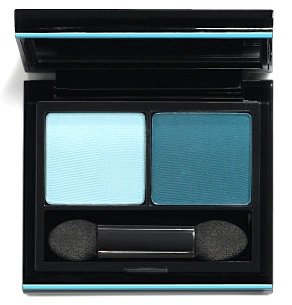 Expert's opinion:
"Now I know what you may be thinking; blue eyeshadow? I was skeptical too…before I got this lovely duo, I dismissed blue eyeshadow as something I wore in middle school, sadly paired with deep red matte lipstick (hey, it was the 90's, okay?). I couldn't have been more wrong…the Peacock duo is a rich combination of deep teal and powdery light blue that when blended just right, makes for a stunning evening eye. Pair this shadow with navy mascara and you can create a look straight from the pages of next month Vogue."
- says Angelique, Couture in the City
**What It Is: **This powder eyeshadow is available in single, duos and quads in different pretty shades.
What It Does: It allows you to choose your own palette and have a crease-free eyeshadow all day long.
Product Description: Rich, true color that lasts all day. Vitamin-enriched. Crease resistant. Silky smooth.
My Comments: As seen imprinted on the limited compacts – "To be beautiful and natural is the birthright of every woman." Elizabeth Arden. These yummy colored eyeshadows can take you from shopping with girlfriends to a night out with your beau all in one swoop!
Average Price: The single eyeshadow sells for $17; the duo for $24.50; and the quad for $42 – all at elizabetharden.com
---
6

Single Eye Colour by Clarins

Expert's opinion:

"I am not kidding. Its strong colour payoff was the #1 reason why I got it. I have been avoiding buy single eye shadows, especially ones that can't be depotted and have odd shapes which make them difficult to store. Clarins Mono Eye Shadows are all of the above but yet I had to have it!"

- says Jojoba from My Makeup Reviews
What It Is: It's a collection of immediate, pure colour with incredibly intense effects.

** **

What It Does: This powder eyeshadow melts into your eyelid for an uber smooth and even finish.

**Product Description: **Totally new matte, satin or pearl textures to illuminate the eyes with incredibly pure colour. Delivers perfectly even colour, flawlessly smooth eyelids and exceptional make-up hold.

My Comments: Let yourself go and go wild with different vibrant colors. Get inspired by mysterious nature and exotic sunsets. Shades from Sunny Yellow to Sweet Lilac are available to fit your every style mood. These shadows are totally long-lasting.

Average Price: This single eyeshadow is sold on their official website, us.clarins.com, for only $20 apiece.

These are just my two-cents… They have been painstakingly tested, reviewed and approved by my best friends and me.

I'm sure you also have your favorite – don't hesitate to share. The fashion world can't get enough of fabulous eyeshadows! ;)
---
Comments
Popular
Related
Recent