Springeyeshadows, anyone? I don't know about you, but I can't wait for spring. I want some color in my life after the dull winter days! What better way to do that than with some of the lovely spring eyeshadows available this season? Pastel eyeshadows are big news, and I'm going to show you the pretties shades, along with some stronger but still pretty spring eyeshadows.
---
1

NARS Single Eye Shadow in D. Gorgeous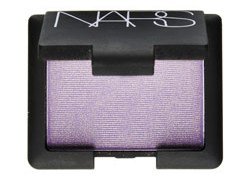 Price: $23 at sephora.com
Who better than a makeup artist to come up with a quality range? This lovely lilac is the perfect pastel shade – strong enough to make an impact, but not so loud that it'll make you look like an aging granny who's been using the same brand for 50 years. It would also make a good highlighter to complement a darker shade.
---
2

Maybelline Eye Studio Color Plush Silk Eyeshadow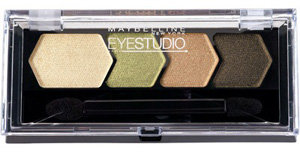 Price: $9.99 at ulta.com
If, like me, you're often confused by the sheer variety of shades available, and find it hard to decide what would suit you, try Maybelline's site. The handy 'Color Advisor' selects from their range, based on your eye color and skin tone. With my blue eyes and pale skin, I was offered 12 choices of palettes. I'd never have thought of trying green, but maybe now I will!
3

L'Oreal Studio Secrets Bright Shadow Duo in Showy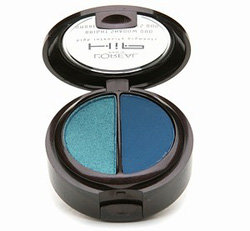 Price: $7.99 at drugstore.com
This stunning duo makes me think of sparkling Caribbean seas. Forget the insipid pastel shades your mother used to wear in the 70s. L'Oreal give us blue with the 'Wow' factor, that would look amazing on darker skins. If you're fairer, why not ease yourself into being a babe in blue by using the stronger shade as an eyeliner?
---
4

MAC Custom Palette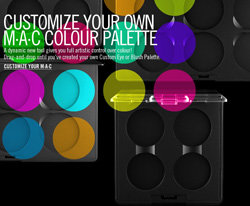 Price: $49 for 4, or $179 for 15 at maccosmetics.com
Have you ever felt frustrated by trying to choose an eyeshadow palette? It's difficult to find one where you like all the shades, isn't it? As always, MAC products come to the rescue. MAC can be relied upon to solve all your makeup problems, as they've done with their Custom Palette. Simply choose from their huge range of colours – there is even a handy drag-and-drop tool so you can play around until you find the perfect combination, AND you can choose a name for your own MAC eyeshadow set!
---
5

Urban Decay, Urban Ammo Eye Palette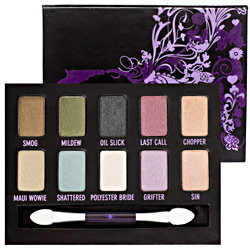 Price: $36 at sephora.com
Here's one palette that really does make the grade. What girl wouldn't adore this for the stunning compact alone? Then there's the great selection of colours, the twin applicator, mirror and magnetic clasp (what a clever idea) … Not to mention the wonderfully imaginative names – Polyester Bride, anyone?
---
6

IMAN Face Kit Palette in Cote D'Azur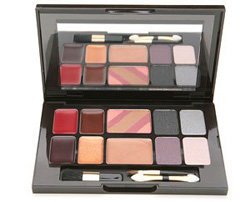 Price: $19.99 at drugstore.com
Another great choice for women of color are these shadows from the stunning model Iman. Coming as part of a kit also containing blush and lip colors, the shadows include a purple shade and a soft grey-blue. If I could pull off the lip colors, I'd be tempted to try the kit myself, the eyeshadows are so gorgeous. Sadly, I'd look nothing like Iman!
---
7

Boots No. 7 Stay Perfect Eyeshadow Palette, Pastel Shimmers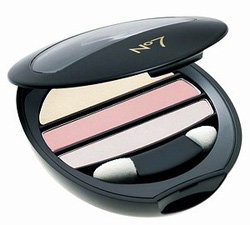 Price: $7.99 at drugstore.com
If you want to keep it simple, try this trio. No. 7 is a well-known brand in the UK, made by drugstore Boots. There are other, stronger colors to choose from, but this lovely pale set will allow you to apply a subtle look. Perfect for the ethereal beauties among you who can actually get away with floaty flowery dresses.
---
8

NVEY ECO Organic Eye Shadow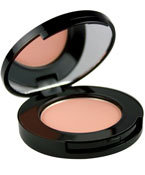 Price: $20.91 at carefreebeauty.eu
Have you got sensitive skin? You shouldn't have to miss out on all these lovely colours if you take a look at the organic brand NVEY ECO. The website even lists the ingredients, so you can check if there's anything you're allergic to. If not, then you can choose from a range of 24 colours, each with a description to match the image.
So what do you think of all these amazing colours? Aren't these spring eyeshadows great for brightening up your look?
---
Comments
Popular
Related
Recent