To me, spring means soft pastel colors, light scents, and floaty fabrics. It also means it's time to put away the dark nail polishes and break out some new ones! Here are my picks for the ten prettiest new nail polishes for spring!
---
1

NARS Nail Polish "Adelita"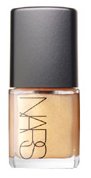 Price: $16.00 at narscosmetics.com
Nudes are hot this season, and this nail color will complement our new spring wardrobe perfectly! It's a peachy-nude color with lots of shine and just a hint of glimmer. It's also chip-resistant and it has an added bit of UV protection so it won't fade. Smashing!
---
2

MAC Nail Lacquer "Studded"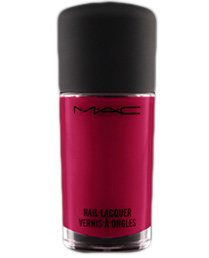 Price: $12.00 at maccosmetics.com
Love that color nail polish, but wish it had shimmer? Or is your favorite polish too shimmery? Then you'll love the MAC line-up of lacquers, because you can choose the hue and the finish, Cream, sheer, or Frosted. I love the silver shimmer of "Studded," but I can't wait to try all of the other colors, too, like "Dry Martini" and "Galore Pink."
Trendinig Stories
More Stories ...
3

OPI Nail Lacquer "Mad as a Hatter" and "Absolutely Alice"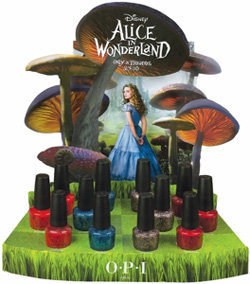 Price: $7.50 at nailpolishdiva.com
Every one of the four colors in OPI's "Alice in Wonderland" collection are divine. The other two from this line are both red, but these are so different, I couldn't choose my favorite! "Hatter" is a sparkly, spangled purple and black, and "Alice" is a demure blue glitter. Gorgeous!
---
4

OPI Nail Lacquer "Bling Dynasty" and "Meet Me on the Star Ferry"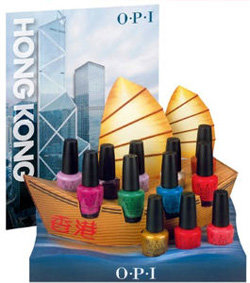 Price: $7.50 at nailpolishdiva.com
This brand-new OPI line borrows from the vibrant colors of Hong Kong. There's a color for every mood and whim, but these are the two I like best. There are twelve in all in this collection, from a pure white (Pearl of Wisdom) to a rich cobalt blue (Suzi Says Feng Shui) and everything in between…
---
5

OPI Nail Lacquer "Manicurist of Seville" and "Can You Tapas That?"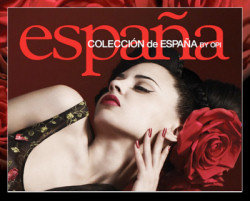 Price: $7.50 at nailpolishdiva.com
Both of these shades come from the Coleccion de Espana collection, which boasts twelve shades inspired by Spain. I love them all, but these are my two favorites! "Seville" is a rich sangria red, perfect for a pretty pedicure. "Tapas" is a lush, yummy brown which compliments every skin tone, and is neutral enough to wear with everything!
---
6

OPI Nail Lacquer "Hearts and Tarts" and "Mod Hatter"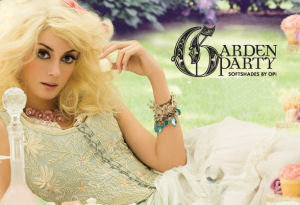 Price: $7.50 at nailpolishdiva.com
Before their "Alice in Wonderland collection, OPI featured this range of six delicate-as-a-daisy colors in their "Garden Party" line. I love the violet-y color of "Hatter" and the sweet blush of pink in "Hearts." I you're looking for a palette of the softest pastels, this is the line for you this spring!
---
7

OPI Nail Lacquer "Who Needs a Prince?" and "I'm a Princess, You're Not"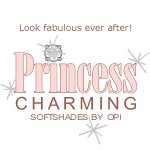 Price: $7.50 at nailpolishdiva.com
If you're getting married this spring, you absolutely must consider one of the tiara-worthy colors in this set! There are six to choose from, and all of them are cotton-candy sweet and so pretty! I love "Princess" because it's got a glimmer of gold, but "Prince" is another favorite!
---
8

Essie Polish "Jag-U-Are"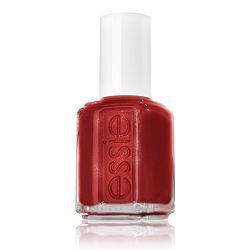 Price: $8.00 at drugstore.com
Why, yes, that IS the correct way to pronounce "Jaguar!" I love the shape of the bottle and of course, the rich, racy-red color! It' got hot gold under-tones and will look great with anything in your spring wardrobe that's brown or even jewel-toned!
---
9

Butter London 3 Free Nail Lacquer "Tea with the Queen"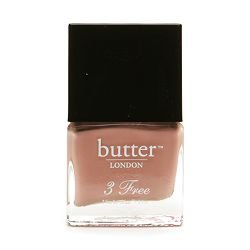 Price: $14.00 at drugstore.com
The "3 Free" means this polish is free of formaldehyde, toluene, and DBP, which means it's safe to use, as well as gorgeous! I love this shade… it's a pinky-tan that's perfect for work, play, and "obviously, tea with the Queen." Or, you could just wear it on a date with that cute guy who's been making eyes at you all winter…
---
10

Lippman Collection Nail Color "Lady is a Tramp"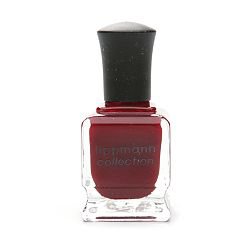 Price: $16.00 at drugstore.com
Red? Well, of course! What other color would a lady deign to wear, tramp or otherwise? This one is especially rich, pouty, and voluptuous… perfect for a night out, or better yet, a night in! Shake well, glide on, and avoid doing anything strenuous (like dishes or cooking)…
I can't wait for spring so I can try some of these pretty new colors! Rather than finding a polish to match my outfits, I'm doing to the other way round, looking for an outfit to match these nail colors! Which of these do you like best? Or is there another pretty spring shade that's caught your fancy? Please tell me about it!
---
Comments
Popular
Related
Recent