Nail trends come and go, just like all the other trends in the world. So what are you looking at for this fall when it comes to nail art or nail color choices? My favorite nail art place, Lovely Nails, predicts the following fashions for the upcoming season.
---
1

Stepped up French Manicure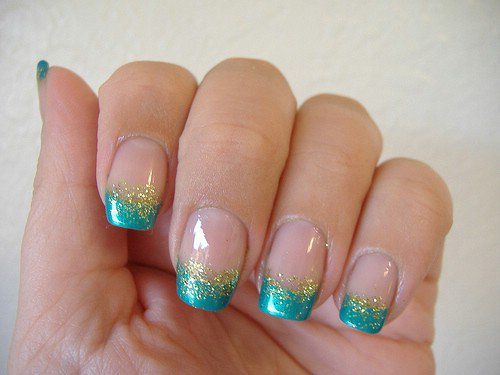 Photo Credit: mskatee22
By far, French Manicures are the most popular choice in nail work. Here is a nice alternative: colored French Mani! Maybe go with gold tips, or silver tips, instead of the commonly used white. You could also try black tips.
---
2

Black Nails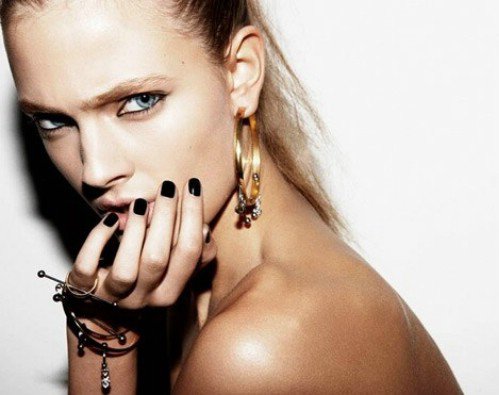 Photo Credit: MAISON CHAPLIN
Black nail polish does not necessarily mean gothic. Although, I have not been able to go completely black, black added with another color or design is very trendy for the fall and winter. Try solid black for a slick sophistication. If you are like me, try black with another color, or a classy art design.
3

Sparkles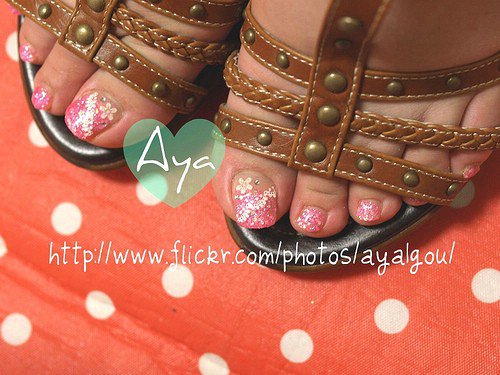 Photo Credit: aya1gou
Rhinestones, gems, and other jewels are making a splash this year and the timing is perfect for the upcoming season. The holidays are the best time to show off your glitter! What could be more perfect than flashy nails that sparkle? Go ahead and shine this season!
---
4

Go Lacy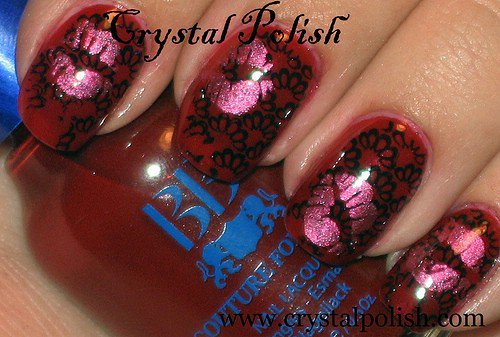 Photo Credit: CrystalPolish
You don't have to be a princess to enjoy the finer things of life! Although, you may feel like a princess after you have you nails done up this way. Lacey overlays are very trendy right and can be done at home. If you want to feel pampered, go ahead to the salon and relax while your nails are being painted.
---
5

Ombre Nail Paint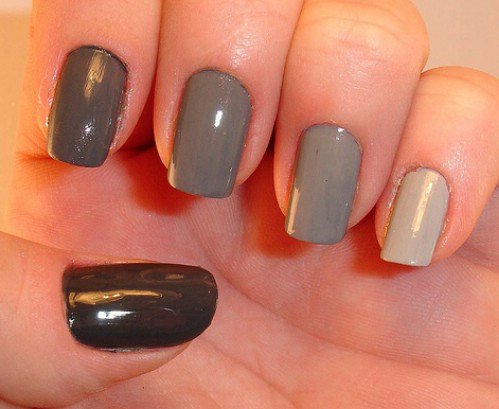 Photo Credit: Manicure Mania
What is ombre nail coloring? Simply put, it is nail polish that fades from dark to light. You can paint your nails a different shade of the same color, or try multiple colors. A truly elegant look would be fading the color on the same nail. Start with a dark color at the base of the nail and fade the color through two different shades as it moves to the top of the nail.
---
6

Solid Colors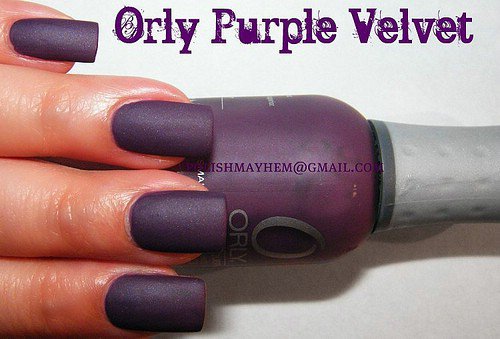 Photo Credit: MollyHell
With so much emphasis on nail art, design, and decals, this fall is the perfect time to go bold, but simple. No designs, no decals. Plain color, in bold shades. Try purple for a fashionable shade this fall.
---
7

Simple Elegance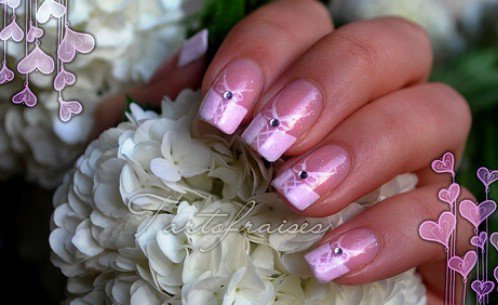 Photo Credit: Tartofraises
Simple nail art goes a long way! Everything doesn't have to be bold and loud. Maybe it is time you tried a soft color overlaid with a pretty, elegant design. This looks absolutely perfect for weddings, showers, or birthday celebrations.
While not everyone paints their nails, a lot of women enjoy today's fashion in nail polish. Have you tried a manicure design lately? What did you have done to your nails? Please share your ideas with us!
Top Photo Credit: julcha
---
Comments
Popular
Related
Recent