For a fashion forward look this summer, try your hand at metallic nail polishes. Metallic nail polishes are a guaranteed way of adding a bit of glam to your look. Choose gold colours for something glitzy, or cool blacks and silvers for something more edgy. Check out the metallic nail polishes below.
---
1

Models Own Spring Nail Polish Collection in 'Gold Rush'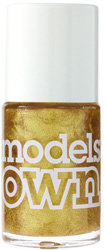 Price: $8.97 at asos.com
This is a cool yellow-gold nail polish. It has a hard-wearing formula with a glossy finish. When applied, this nail polish is supposed to look like gold leaf. Either way, it's a decadent way to add some glimmer to your nails. Apply two or three coats for even coverage.
---
2

Forever21 'Moonbeam' Nail Lacquer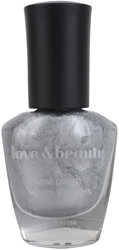 Price: $2.80 at forever21.com
Metallic nail polishes often have glitter finishes. This silver polish from Forever21 would be a dazzling way to accent an evening look. Costing only a couple of dollars, it's a great option for those wanting to experiment with metallic nail colours.
---
3

Sephora by OPI 'Teal We Meet Again' Nail Colour

Price: $9.50 at sephora.com
Jewel-toned colours have been enjoying immense popularity lately. This blue-green metallic nail polish is quite dramatic. The formula is long-lasting, chip-resistant, and applies evenly. This colour would look great against bold, gold-toned jewellery.
---
4

Nars 'Desperado' Nail Polish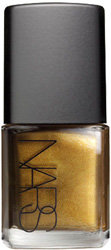 Price: $17.00 at shop.nordstrom.com
This metallic nail polish is a limited edition colour as part of Nars' Spring 2011 collection. It is a caramel, copper-gold colour. It has a high-gloss finish and a long-lasting formula. Metallic gold colours are on-trend for this season and this polish is a great way to work the trend.
---
5

Models Own Shimmer Metallic Nail Polish in 'Green Flash'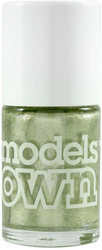 Price: $6.28 at asos.com
This shimmer shade of green polish could very well be a metallic take on the pastel trend.
This polish comes in a sage green colour and would work well against crisp white summer clothes. This polish has a durable formula and long lasting colour.
---
6

Revlon Top Speed Nail Polish in 'Metallic'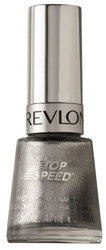 Price: $4.99 at target.com
If you're after a quick drying metallic nail polish, then this 'Top Speed' formula may be the way to go. This polish has a cool, shimmering silver finish. Apply multiple layers of thin coats to get even coverage.
---
7

OPI Brights Nail Lacquer in 'Purple with a Purpose'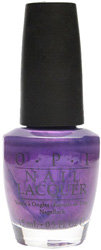 Price: $18.83 at asos.com
Metallic nail polishes aren't limited to golds and silvers. If you're after something a bit more colourful, try this vivid purple polish. It has a chip-resistant formula and high gloss finish. Apply three coats for full opacity.
---
8

Nars Nail Polish in 'Rouge Andalou'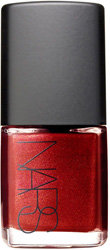 Price: $17.00 at barneys.com
Red nail polish is a timeless favourite. This one comes with a metallic twist. It's a bright candy apple colour and comes in a high gloss finish. Like other Nars nail polishes, it is chip resistant and long-lasting.
---
9

Topshop Nails in 'Galactic'

Price: $8.15 at topshop.com
Dark nails are still quite a popular trend. This polish comes in a textured 'gunmetal' colour. For best results, apply a base coat and two or three coats of polish followed by a top coat. Note that Topshop nail polishes cannot be shipped outside of the United Kingdom.
Gold and silver nail polishes work well to complement neutral colour palettes. However, there are a range of metallic colours still available. Which, if any, of these metallic nail polishes do you like best?
Top image source: data.whicdn.com
More
Comments
Popular
Recent