Nail wraps are a fun alternative to nail polish and stick-on false nails. They are easy to apply and remove, and are long lasting. The colours and designs that they come in are practically endless. From metallics to lace prints, they take nail art to a whole new level that is easily accessible to all. Take a look at a few fun nail warps below.
---
1

Nail Rock Gold Giraffe Print Nail Wraps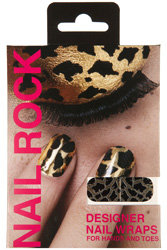 Price: $12.00 at us.topshop.com
These gold giraffe print nail wraps are dramatically decadent. These fun nail wraps are a great way to update your look. Each set comes with different sized nail patches. They are easy to apply and are a great way to experiment with nail art. The metallic giraffe print is also quite eye catching.
2

Nail Rock Lace Print Nail Wraps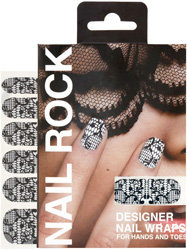 Price: $12.37 at asos.com
Lace is a fashion favourite. Take a unique approach to the trend and adorn your nails in these lace print nail wraps. These particular nail wraps feature black lace on a white background. They are also available in other colour combinations.
---
3

Sephora by OPI Chic Prints for Nails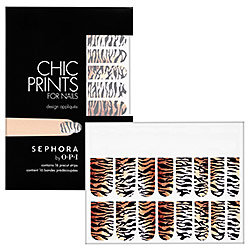 Price: $15.00 at sephora.com
Channel your wild side with these tiger stripe nail wraps. Nail patches come in varying widths and can be trimmed to fit. They can be applied to fingers and toes. There are several more prints available in this collection from geometric to fishnet designs.
---
4

OPI Nail Apps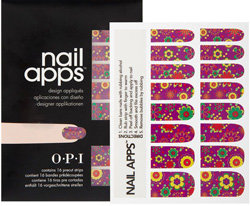 Price: $25.48 at asos.com
These fun nail wraps feature a lively floral printed design. They are pre-cut and come in varying widths. These are great for experimenting with nail art. Application simply involves warming the strips, peeling of the backing, and applying to your nails.
---
5

Nail Rock Pink Snakeskin Designer Nail Wraps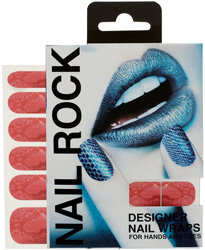 Price: $6.41 at asos.com
Animal prints are always a daring choice. These nail wraps come in a pink snakeskin finish. They are easy to apply and just as easy to remove. To remove, just apply heat and peel off gently. Any residue can be removed with nail polish remover.
---
6

Sephora by OPI Glee Chic Print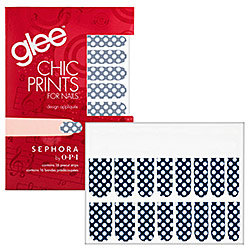 Price: $15.00 at sephora.com
'Gleeks' will love these Glee-inspired nail appliqués. Each set contains 16 nail patches and there are three different prints from the Glee collection to choose from. These include polka dots, stars, and music notes. Each appliqué lasts for two days.
---
7

Sephora by OPI Snowflakes Chic Prints for Nails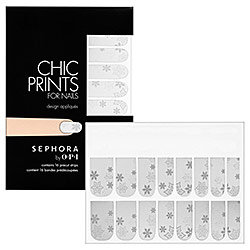 Price: $10.00 at sephora.com
These snowflake printed nail wraps are a fun way to celebrate colder climates. Each set contains 16 nail patches in varying widths. You can use them on your fingers or toes. Simply trim each patch to fit. These nail patches are made from a solid film and are designed for single use only.
---
8

Nail Rock Designer Nail Wraps in Metallic Red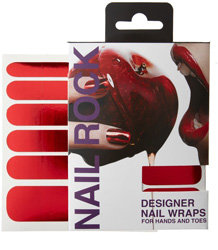 Price: $6.41 at asos.com
Bright red has long been a popular colour choice for nails. Give the timeless red nail a contemporary twist with these metallic red nail wraps. These fun nail wraps are easy to apply and each set comes with detailed instructins.
---
9

Nail Rock Fashion Print Designer Nail Wraps in Denim Zip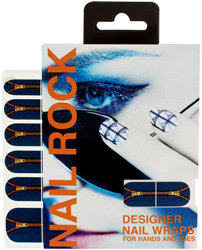 Price: $7.85 at asos.com
These nail wraps feature a quirky zipper detail down the centre. The contrasting denim and zipper print is eye-catching. Each set features a range of nail wrap sizes and these can be trimmed to fit. If you love your denim, then show your allegiance with these nail wraps.
If you want something a bit out of the ordinary for your nails, look to these fun nail wraps. They're a bit quirkier than your average nail polish colours. Which of these fun nail wraps do you like most?
---
Popular
Related
Recent