COMMENT
I am writing this with Wet N Wild Precious Metals (black diamonds) on my nails. The polish is chipped and cracked in more places than I'd care to inspect. I know I should do something about this hideous nail situation so I stalked some of the best blogs on nail art I know. Because, you know, I need inspiration and motivation.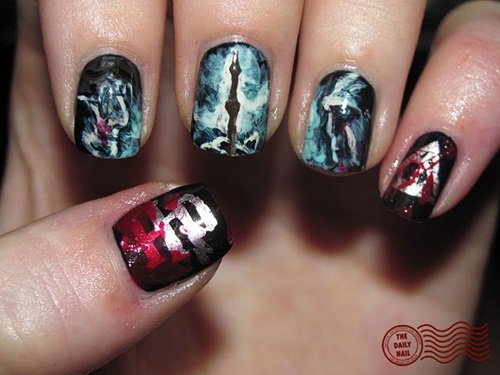 Yes, that is nail art inspired by Harry Potter and the Deathly Hallows II. How friggin' amazing is that? This is one of the best blogs on nail art today because it shows you just how creative you can be with your nail polish. From tributes to movies, movements, stores, and food, this blog is filled to the brim with inspiration.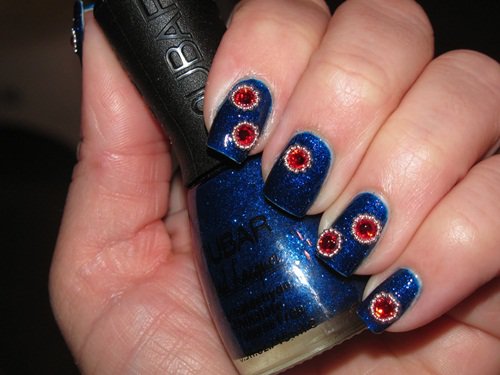 This is one of the best blogs on nail art that will make you obsessed about itty-bitty things to stick to your nails. I am talking about 3D nail doo-dads. They are just so cute! I know I will never have the patience to attempt this kind of nail art so Brooke is one of the nail artists I admire. Check out her blog for reviews on nail polish, nail art products and other fun stuff.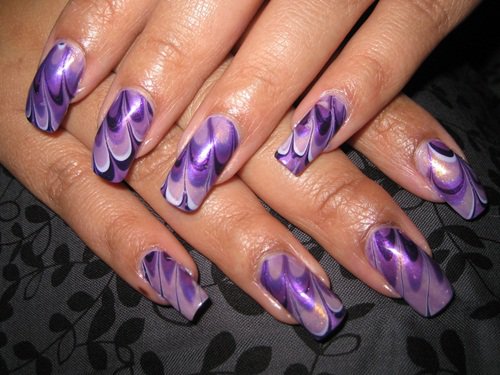 Colette is the force behind My Simple Little Pleasures. I call her the marbling queen. She does such amazing marble nails, I tell you. I guess it helps that she has a large "canvas" to work with. You will love her blog not only for the nail art eye candy but for the video tutorials she shows as well.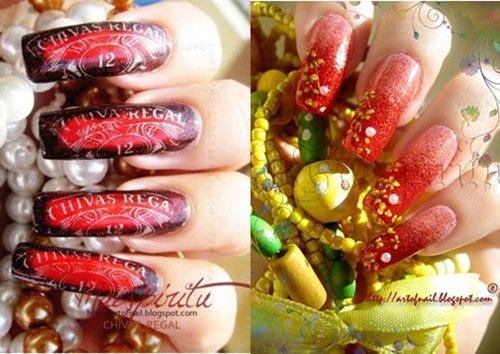 Oh my goodness, you have to look at the nail art that this creative lady does! Just looking at the materials she uses is enough to make my head spin. I consider Art of Nails one of the best blogs on nail art today because Mae is just goshdarn creative. I often look at the NOTDs she posts and go "Wha? How'd she do that?"
Katrina claims that she paints her nails instead of doing her homework. I call that dedication! I find her adorable and the nail art she posts are delightful, too. I love her blog because it has a personal touch; she writes a bit about her life and the all the nail polish shopping she does. And of course, you can't forget the pretty nail art eye candy (the ones with pink are too cute!) and reviews.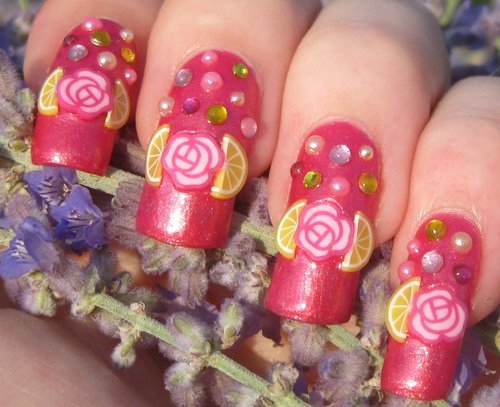 Just like Art of Nail above, Painted Lady Fingers is one of those blogs that make me go "whoa!" Most of the nail art you will see on this blog are the 3D kind. They look like they take a lot of time to do so I just drool at them and never consider copying. Check out her blog if you're a lot braver than I am.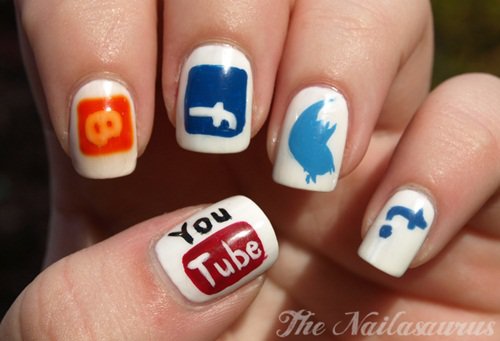 Nail art that you can achieve on a pocket-friendly budget? Yes, please! The Nailasaurs is a great blog for those who want to get inspiration for all sorts of nail art. The beauty behind the blog did a recent Week of Geek that I thoroughly enjoyed. The photo above was one of the NOTDs she posted for the series.
One of these days, I will also make a list of other nail blogs that focus more on reviews, swatches, and standard colors. I chose these best blogs on nail art for the extraordinary NOTDs posted. You know, the ones that involve Konadding, marbling, and other fun stuff.
Do you follow these blogs, too?
*All photos taken from the lovely blogs above.
19 Ways to Increase Sexual Tension between You and Your Crush ...