Glitter Geek is Arianne. Why Glitter Geek? Because she is a true blue geek who loves makeup. Cool, right? I also have this assumption that we have similar skin tone so I am always interested in her many makeup adventures. Speaking of adventures (and something not related to makeup), she also posts about her many travel adventures. And yes, I am jealous.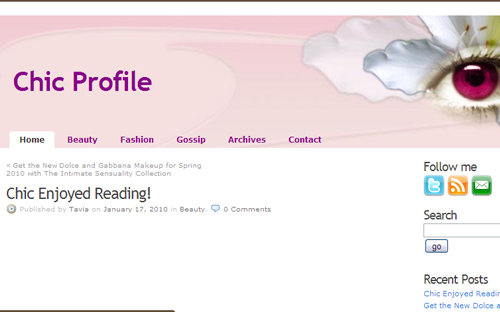 This beauty blog is managed by the lovely Tavia. If you want to know about the latest makeup collections and the upcoming trends in the world of beauty, Chic Profile is a good source. And yes, Tavia does reviews of many products, too. Always a fun read.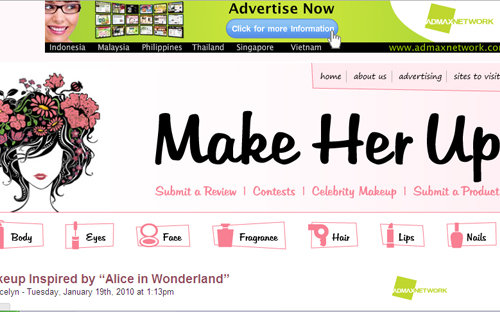 This blog is pink and easy to navigate -- two great things combined. But there are more to love about this blog than the layout and color. For one, it is written by two best friends (Erin and Jocelyn) who love makeup. And another thing, they have a good variety of makeup-related posts to keep us entertained. From reviews to celebrity beauty secrets, these ladies got us covered.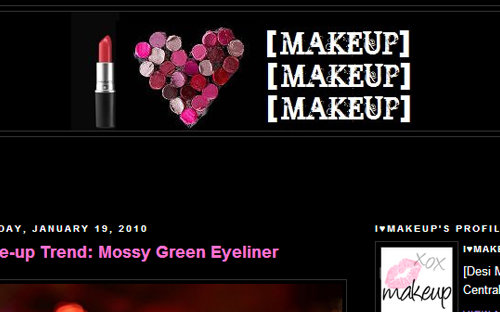 Do you see the banner of this blog? LOVE IT. But there is another reason why I love this blog. Most of the made-up ladies and celebrities featured are of Indian decent. It's refreshing and very interesting. I'm Asian so it's nice to see makeup trends that fit right with my skin type and color.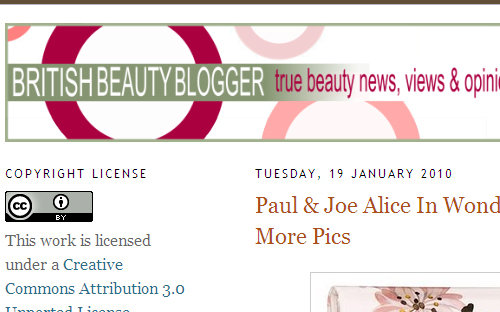 A blogger who is a part of the beauty industry and receives LOTS of products to try and review. She sure is lucky. Of course, this does not mean that she always sings praises to all products she tries. A blogger with principles and I am an admirer. In terms of product posts, I like that hers are fun to read and easy relate to; straight to the point and light.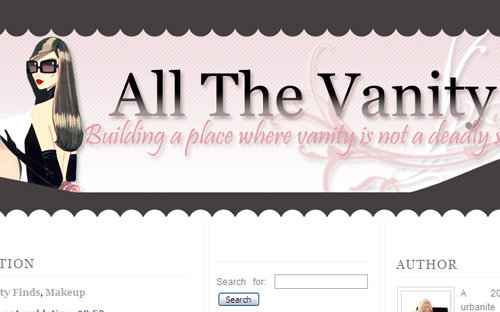 Another beauty blogger who dispenses reviews on products and beauty tools in order to guide us mere mortals who are hopeless with makeup. Or maybe that's just me. All the Vanity also touches on fashion (she's into fashion design, FYI) but I think her posts on mineral makeup, nail art, great lip balms and other beauty-related stuff stand out.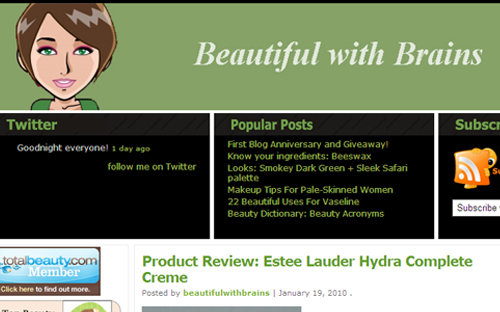 The name of this blog is so spot on. Not only will you have your fill of beauty product reviews, homemade beauty treats, and wonderful FOTDs (that's FACE OF THE DAY and this is a post where the blogger teaches us how to achieve certain looks), you will also learn important information on beauty products ingredients. Achieving beauty and learning along the way? Always a good thing.
For more wonderful blogs on beauty, check out this post: