The thing I love most about this celebrity gossip blog is the LINKS post. Now you might that it's a weird thing to like but the LINKS posts of this particular blog come with interesting/funny/strange photos and stories. Seriously, you have to check them. Of course, you also get your dose of celebrity gossip and starlet watch.
---
Want to know which of your fave celebrities are going to tie the knot next? Want to know if the engagement of your crush actor will lead to an actual wedding? If so, this blog is for you. From collections of beautiful celebrity wedding gowns to the latest engagement stories, this blog got you covered. And doesn't the layout just make you think of all lovely things that weddings bring?
padre
Think about this : Jennifer Lopez -Ex Husbands : a...
---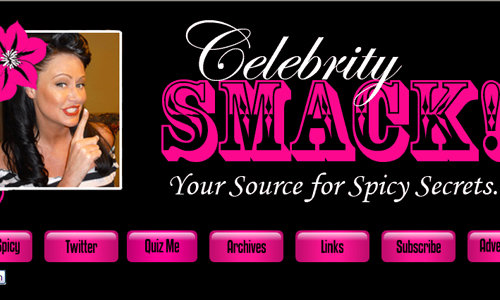 Who rules over at Celebrity Smack? Spicy, of course! And yes, she has spicy posts. It's always fun to read a celebrity blog that shows exactly how the blogger feelsabout the celebrities he or she writes about. I like how she keeps it real. Oh yeah, did I mention that she's funny?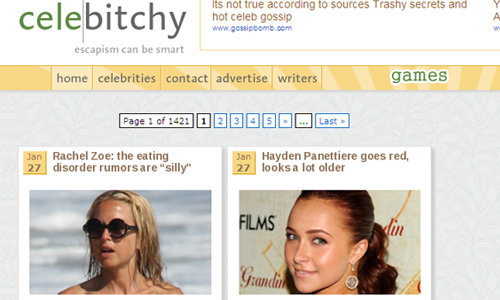 Celebitchy, the blog that shares my John Hamm obsession. And interest in all Brangelina rumors. The posts are well-written, too. Of course, it helps that the writers are smart and funny. You will not find just any random photo of a random celebrity doing something random as walking on Hollywood here. Celebitchy got real news. Or gossip.
---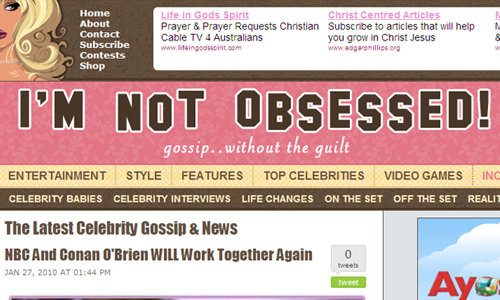 Not obsessed with anything related to celeb-land? If I say I'm not, I will be in denial country. I check celebrity gossip blogs every day, it's kinda sad. But I don't care because it's fun. And one fun blog out there is I'm Not Obsessed. Owned by the lovely Vera, this is another great siteto add to your list of celebrity sites. Contains real news and gossip, and not just photos with no stories. Because sometimes, photos just don't matter. It comes with an extra Fashion blog and a blog for mommies, too.
---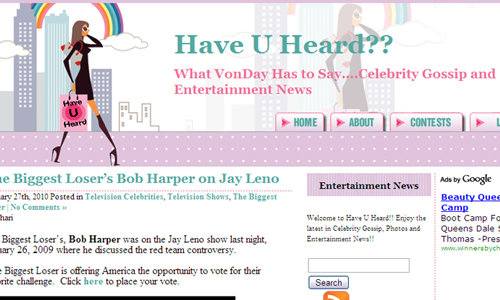 How often do you start a story with "Have you heard...?" Too often, right? This is why and how two best friends started Have U Heard. Another fun blog to read to know what 's going on in the lives of ourfavorite celebrities. A plus is updates on some TV shows famous today. This is a good thing for me because I don't watch TV.
---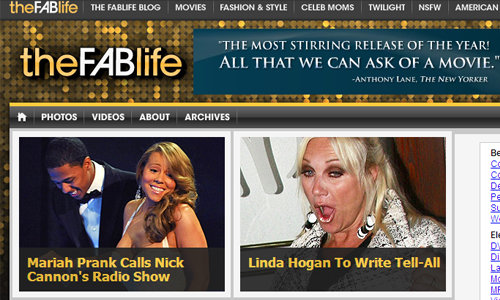 The Fab Life --- don't we all want it? But if you'd rather witness how brightly the stars shine on celebrities, reading The Fab Life is your ticket. The fabulous lives of celebrities are not the only stories on this site, though. You also get your usual suspects: rumors, funny stories, tragedies. And check out their compilation posts, too. Much like the posts we have here at All Women Stalk and just as fun.
---
Comments
Popular
Related
Recent