A Chick Named Hermia is the quirky, whimsical, and fun blog of Catherine. She is an Irish girl who reminds me of Zoey Deschanel. Oh yeah, she has a girl crush on Zoey, like I do, so that makes her an awesome girl. Every time I visit her blog, I walk away with a smile. Hers are funny posts that are always coupled with the most amazing photos.
---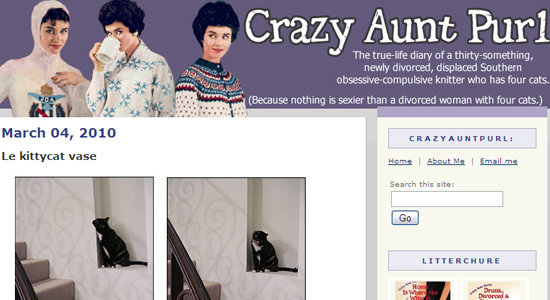 Once upon a time, Laurie got divorced. Then she took to knitting to keep her "sane." Then she started a blog to write about living alone, knitting, and with cats. Sounds very sad but let me tell you something: her blog is far from depressing. In fact, her real and funny accounts of her "adventures" resulted to two books! How's that for amazing?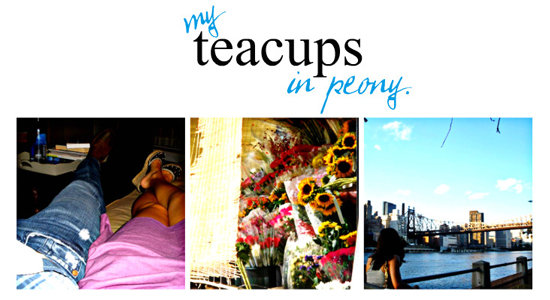 This blog always makes me smile. If youlove life and you love love, this little spot in the world wide web is a perfect inspiration portal. Right now, the best part of her blog is the Love Stories section. Readers share their love stories, complete with photos. I might just do it one of these days.
---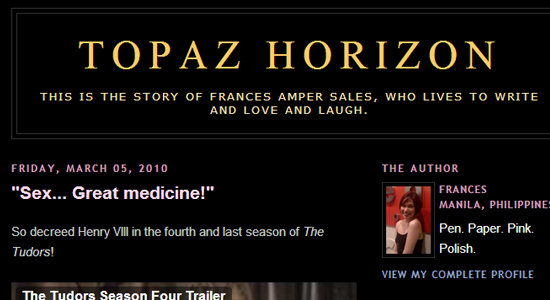 Topaz Horizon is the virtual home of Frances, the editor of OK! Magazine in the Philippines. And yes, she has fab friends and goes to fab parties and has a fab house. Her blog is also peppered with domestic bliss and the new thing that keeps her busy: her pregnancy!
---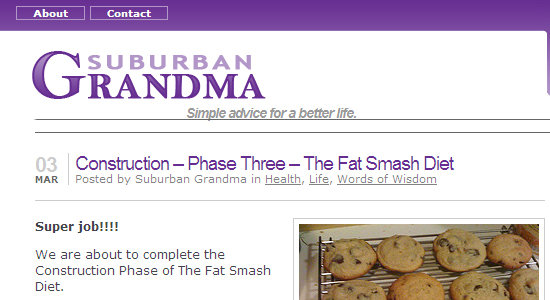 Suburban Grandma or SG, as we affectionately call her here at All Women Stalk, has a truly wonderful blog. I admit to being a kitchen noob but her recipes always look easy (and some are healthy!). And they're the kinds I like too, because, they're mostly related to parties. She has awesome posts on things funny and very useful.
---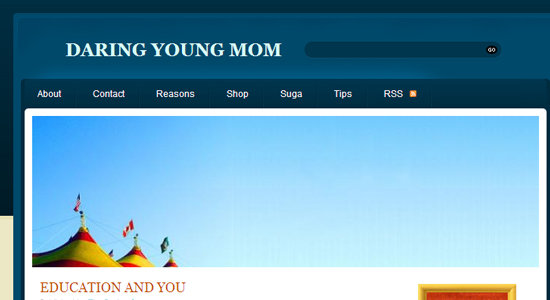 Daring Young Mom is Kathryn. She is a mom to three of the cutest kids you'll find: Wanda, Magoo, and Laylee. She is wife to oneCall of Duty-playing husband. What makes Daring Young Mom different from other domestic/mommy blogs is the fact that Kathryn is a great writer. You'll love her stories about her little family and all their adventures.
---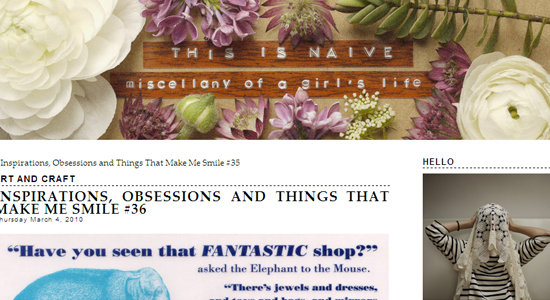 This is Naive is a photoblog of sorts of Tommy. Some bloggers let you into their worlds with their words (like I do) but there a few who are absolutely wonderful at letting us see what their lives are like through photos. Tommy is one example. My favorite parts of her blog are the ones about her travelsand the posts on food. I love her food photos.
---
Comments
Popular
Related
Recent