That Suri, always showing us that she is better than the rest of the world. I kid, I kid. But really, with the rate that many "concerned and affected" people comment on everything that Suri does, you would think she lives to show everyone what she's got. This blog is just a fun take on the many photos of this little princess. The captions are very funny. And *gasp!* Suri does own a coat! Being sarcastic here.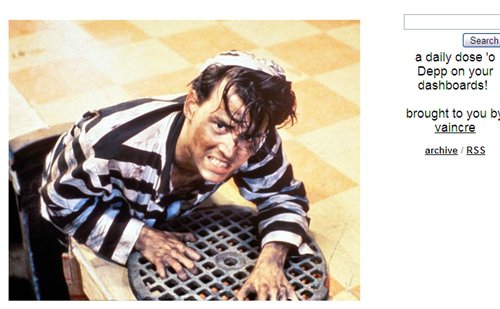 How would you feel about a daily dose of Johnny Depp? I say sign me up for a lifetime membership! This photo blog is a treasure trove of Johnny Depp photos, both vintage and new. I love the photos of him in his Kate Moss and Winona phases. But I also the newer photos shown. And yes, I love the film captures as well. Who am I kidding? I love ALL photos!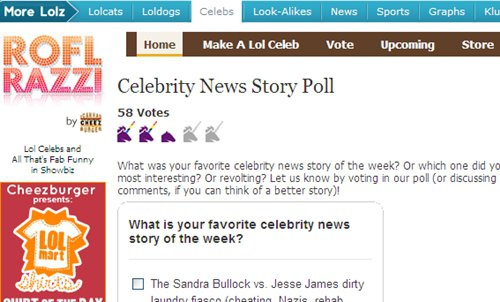 Celebrities in captions you can write. Some are witty, some are lame. Mostly, this site is pure fun. If you have got a mind for sharp one-liners, you will have fun making these roflrazzi photos. Otherwise, go ahead and while your day away on these funny photos. Don't forget to rate the ones you find utterly ROFL-tastic.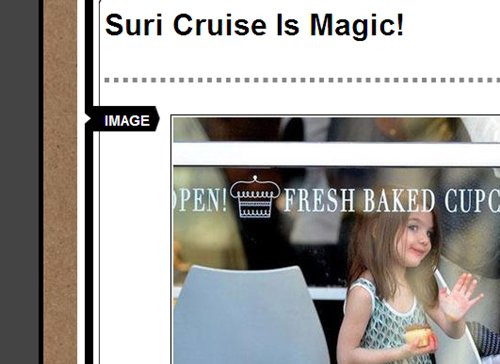 A cutesy photo blog with the cuteness that is Suri Cruise. If you don't get your fill of Suri from the first blog I mentioned, surely, this will help quench your Suri thirst. Okay, Suri thirst doesn't sound right. Anyway, this blog is chock-full of Suri photos with diary entries. Do you think Suri will write this way when she grows up? Wait, do you think she calls Katie "Mother?"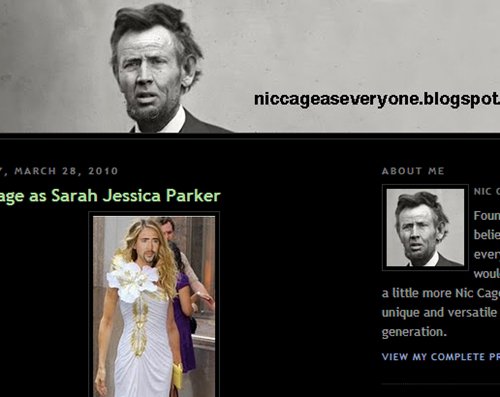 Nicolas Cage as Justin Bieber. As the Jonas Brothers. As Suri Cruise. Seriously, EVERY.ONE. Mad props to these guys for their serious Photoshopping skills. The great thing about this photo blog is that it seems that they find the most appropriate Nic Cage photo (with the most fitting facial expression!) to superimpose onto other people's faces. Great fun.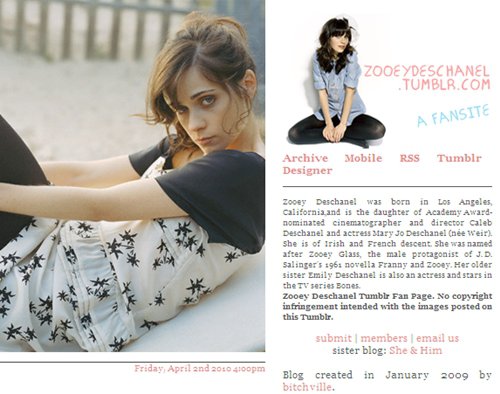 I'm pretty sure I have mentioned here before that I have a HUGE girl crush on Zooey. So what could be more fun than a Zooey Deschanel photo blog? This fun Tumblr got videos of some of her performances with her band, She & Him, film captures, and magazine spreads. I love the photos of her and her sister, Emily.