The holiday came and went and we hope you had a rad time. If you didn't, you can always live vicariously through some of the most-photographed celebs we have today. Here are some of the famous faces caught enjoying the holiday weekend...
---
1

Jennifer Garner and Daughters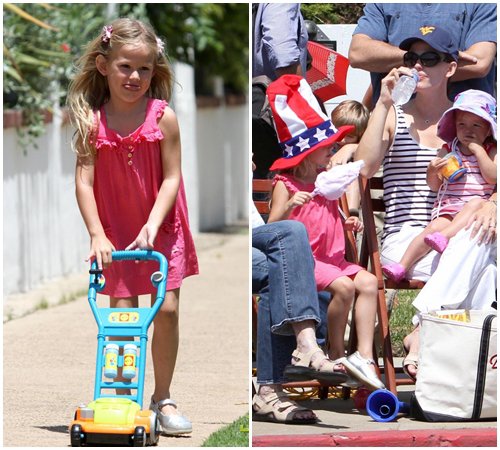 Jennifer and Ben sure produce the cutest girls. The ladies enjoyed a street parade in their fun summer frocks. How adorable is Violet and her patriotic hat?
---
2

Zac Efron and Vanessa Hudgens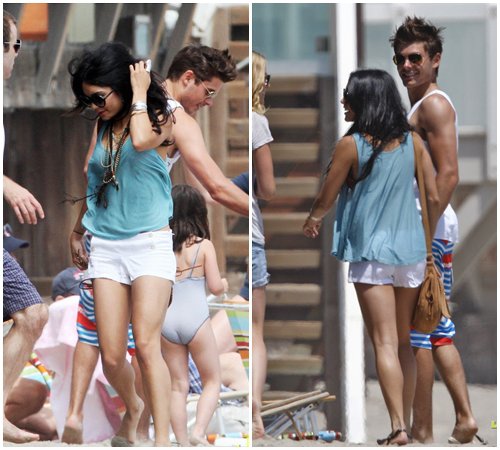 The young couple hit up a house party in Malibu. Vanessa has been looking extra cute in her laidback boho-like style lately.
---
3

Reese Witherspoon and Son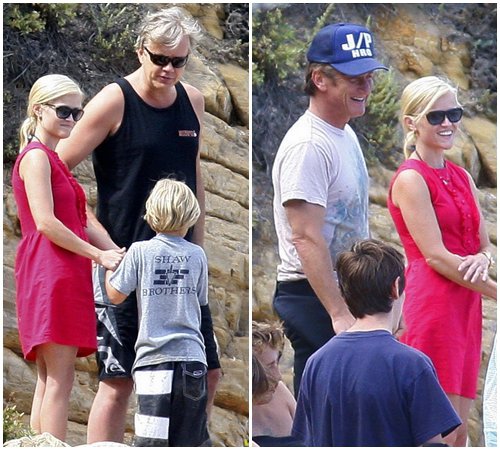 Reese attended a beach party with her son Deacon. Also in attendance were other famous faces, Sean Penn and Tim Robbins. Lucky girl hanging out with great actors.
---
4

Kate Bosworth and Alexander Skarsgard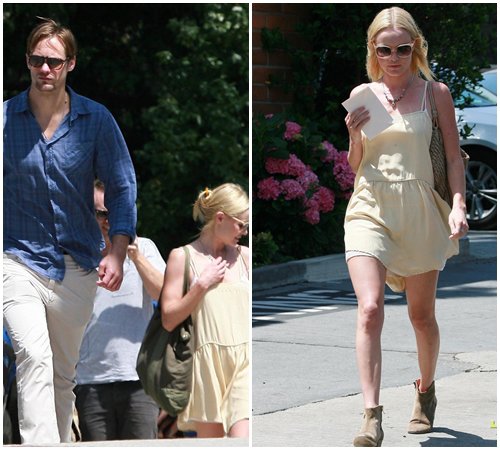 Who knew this was a real pairing right? With their genes, I imagine them having the blondest and most beautiful kids together. The new couple spent a part of their holiday weekend attending a house party.
---
5

David Duchovny and Son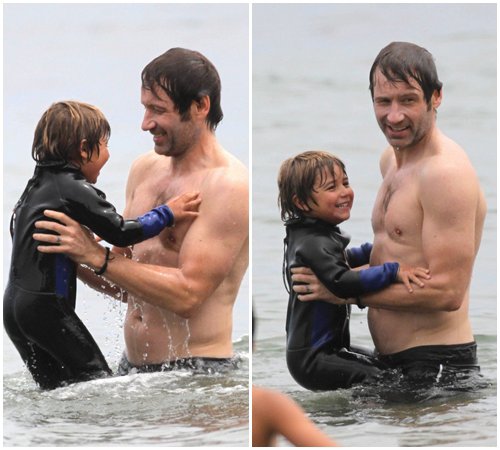 No better way to beat the July heat than soaking in the water. That's what David and son Kyd did in Malibu last Saturday.
---
6

Mark Wahlberg and Son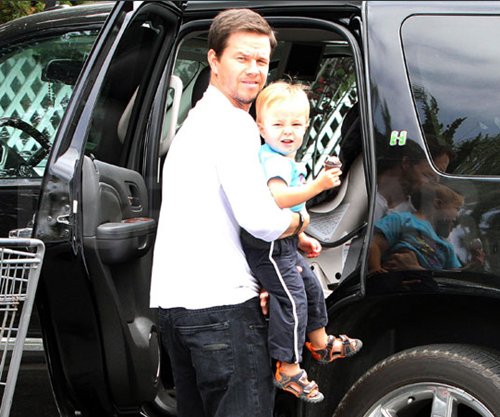 Mark and his cutie patootie were snapped outside a supermarket, most likely shopping for their 4th of July festivities.
---
7

Jim Carrey and Grandson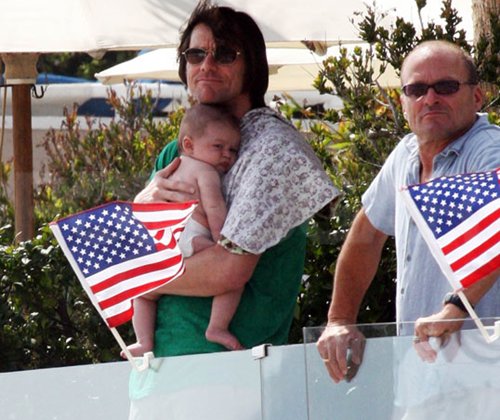 This photo is so cute; I love me some chubby babies. The boys were at a Malibu party. It's a great thing that Jim seems to be doing better after the recent relationship change.
---
8

Maggie Q and Boyfriend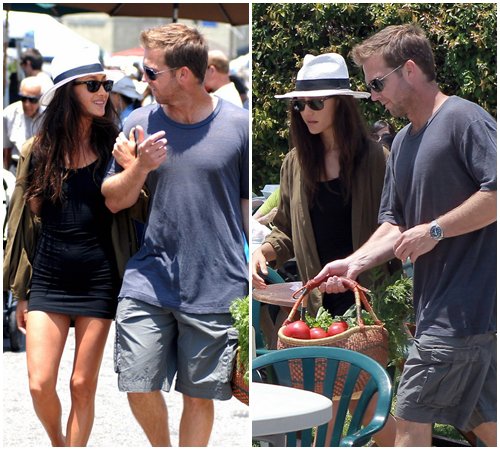 Maggie has a new series, Nikita. I'm actually quite excited about that. In other news, who would have thought that bringing an old-fashioned vegetable basket to the market will actually be cute?
---
9

Heidi Klum and Kids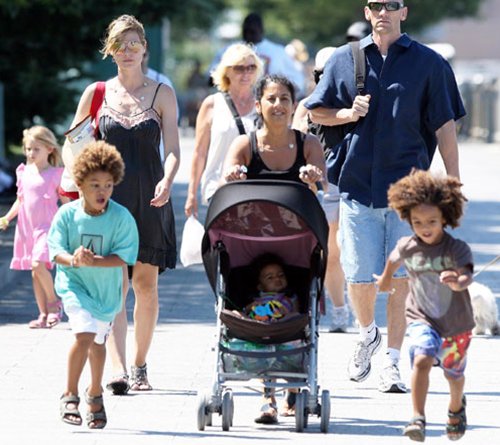 The supermom took out her kids for a sunny stroll in New York City. Though charmed, their lives must be absolute chaos all the time. I can't quite grasp it because I come from a small family.
---
10

LeAnn Rimes and Eddie Cibrian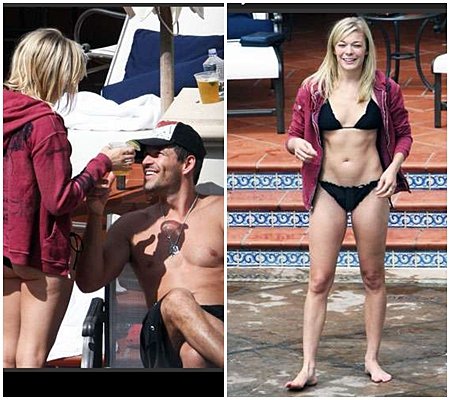 These two are going strong, aren't they? They spent the weekend by the pool and catching some UV rays.
---
11

Matthew McConaughey, Camilla Alves, and Family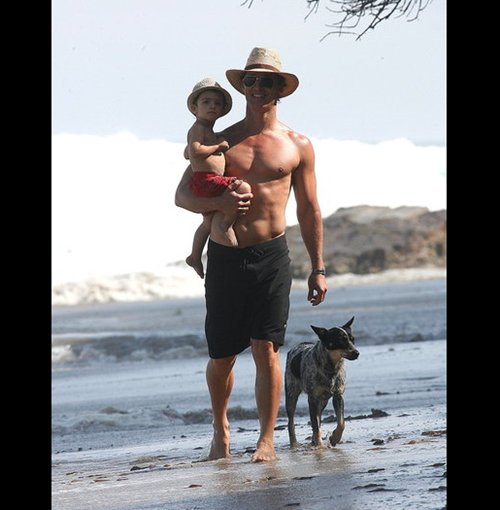 What's a 4th of July post without photos of Matthew and his shirtlessness? Matthew and girlfriend Camilla spent the weekend with family at a golf course and the beaches of Malibu. You gotta hand it to the paparazzi. Sometimes, they get amazing shots, such as the one above.
---
12

George Clooney and Elisabetta Canalis

../wp-content/uploads/2010/07/12.jpg
They're still together! How awesome is that? The couplewatched the 4th of July fireworks display over Lake Como in Italy.
More
Comments
Popular
Recent