We all know that certain traits are hereditary — I have my mother's green eyes and generous spirit — but what about acting ability? A close look at some of our favorite Hollywood celebrities seems to support this theory… they're all related! To help prove my point, here's a list of 9 amazing celebrity families…
---
1

Goldie Hawn and Kate Hudson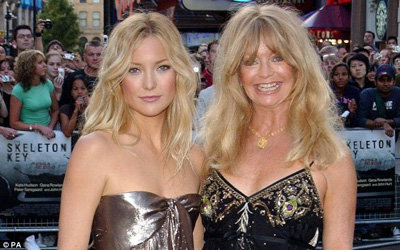 This mother and daughter duo seem to have a monopoly on being gorgeous, sun-kissed blonde actresses! They're both talented actresses, able to do a wide range of characters, from Goldie's comedies like "Overboard" and "Private Benjamin" to Kate's "Almost Famous" and "Raising Helen." Is there anything these two ladies can't do?
---
2

Donald and Kiefer Sutherland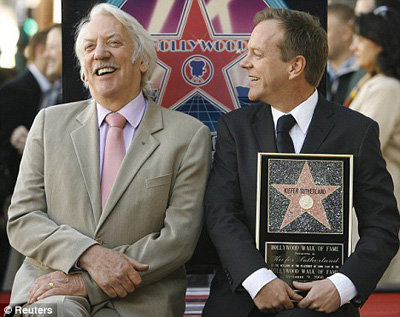 There's no better bad guy than father Donald Sutherland, and no better vampire bad guy than son Kiefer Sutherland. Sure, Kiefer's done more recent, more popular work, but I still see him as the vampire hottie in "The Lost Boys."
3

Martin and Charlie Sheen and Emilio Estevez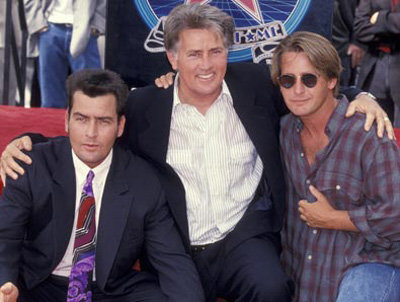 This father, son, and son combination have starred in so many movies and TV shows, it's hard to count! Do you count "Men at Work" twice, since it starred both brothers? And long before both sons did comedy work, father Martin Sheen was a well-respected dramatic actor in movies like "Apocalypse Now" … which is ironic, since Charlie starred in another riveting Vietnam War drama, "Platoon."
---
4

Blythe Danner and Gwyneth Paltrow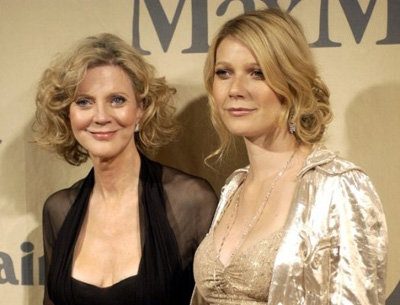 This is another mother and daughter pair that are both gorgeous, blonde, talented, and so sophisticated! They're both elegant, and both have won so many acting awards (Gwen has an Oscar, Blythe an Emmy)… obviously, talent and style are hereditary!
---
5

Drew Barrymore's Entire Family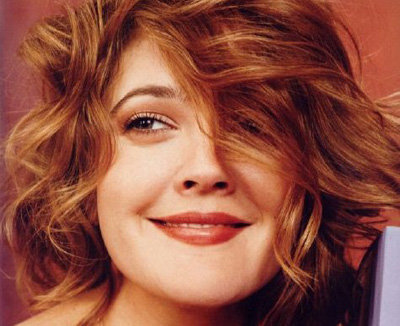 That's right — Drew Barrymore, one of my very favorite actresses, comes from a long, long line of actors and actresses! Her great-grandparents and grandparents, including the widely acclaimed actor John Barrymore, were all actors, as well as a few great uncles and aunts… and she's also the god-daughter of Steven Speilberg and Sophia Loren!
---
6

Will and Jaden Smith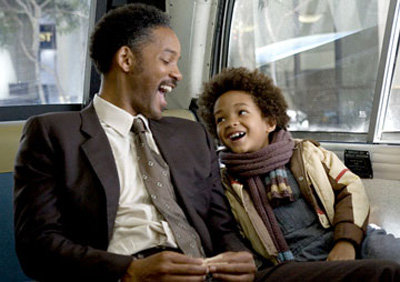 If you've ever seen "The Pursuit of Happyness," you know that already, Jaden Smith is as good an actor as his parents, Will Smith and Jada Pinkett Smith. Now he's the new Karate Kid, and well on his way to being as successful as his mom and dad!
---
7

Diane Ladd and Laura Dern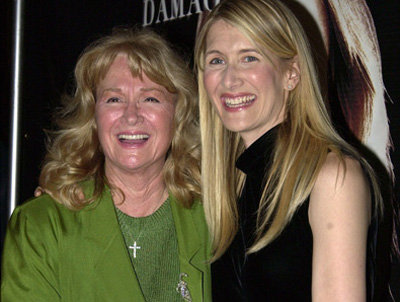 I was surprised to learn that Diane Ladd was Laura Dern's mother, but once you see a photo of them together, you can really see the resemblance! And did you know they're also distant relatives of famous playwright Tennessee Williams? Dramatic flair seems to run in the family…
---
9

Ben and Casey Affleck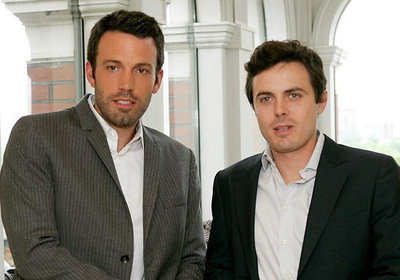 The first film I saw that involved these brothers was Ben's directorial debut, "Gone Baby Gone." It was such a good movie, and it was so well acted that there can be no mistaking that Casey is just as talented as Ben. If you haven't seen it, try and see it soon…
Were you shocked to see that any of these Hollywood celebrities are related? Do you know of other celebs that have family ties? Please share… it's so fascinating!
---
Comments
Popular
Related
Recent