Easter is always a great time to spend with the family. But because I live far from my own family, I try to live vicariously by checking photos of celebrity families celebrating Easter. The following are the most adorable celebrity families out and about last Sunday.
1

The Cox-Arquettes ...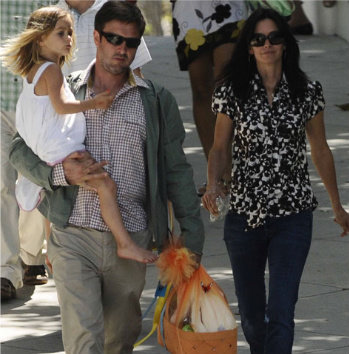 I always found the pairing of this laid back guy and wealthy Southern lady lovely and interesting. Here they are, with their adorable daughter, Coco, taking a stroll in Malibu. Looks like David had his hands full with their growing little girl and a festive Easter basket. It seems that David and Courtney try hard to hide Coco from the public eye so this outing is a wonderful surprise.
Photo by: Babyrazzi
2

The Afflecks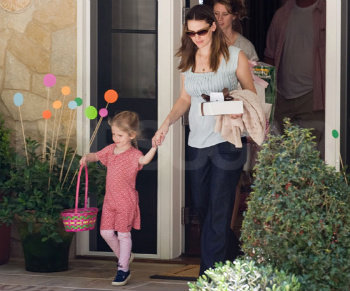 Violet is one of the cutest celebrity tots today. She is always in a great mood. It helps that she has two loving parents (and now, a baby sister!) who always dote on her. Here she is, carrying a basket for Easter egg hunting, with her mom. Check out the post to see more adorable photos of the Afflecks, including a sweet one of Jennifer and Ben kissing.
Photo by: Popsugar
3

Kate Hudson and Ryder

Kate Hudson is an admirable single mom. Her son, Ryder, is her top priority. Here she is, looking fashionable and celebrating Easter with Ryder. Doesn't Ryder look dashing in his suit?

Photo by: Babyrazzi
4

Liev, Naomi, and Sons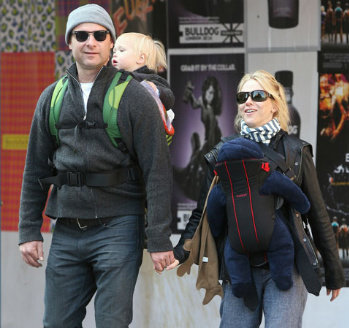 My boyfriend has a crush on Naomi while I am completely enamored by Liev. Together, we love checking out news and photos about this sweet couple. Here they are, all bundled up and looking pretty casual while enjoying an Easter stroll. I haven't seen that many pictures of their youngest son but I bet he is as cute as Sacha, their eldest.
Photo by: Babyrazzi
5

The Stefani-Rossdales

Gwen and Gavin have produced two of the cutest babies in Hollywood. Their sons have the cutest baby cheeks and loveliest smiles. Look at Zuma's chubby cheeks and arms here. Adorable! It seems like Gwen really got into the Easter fun, with her Easter eggs and other fun baskets.

Photo by: Popsugar

How about you? How did you spend your Easter? Do you have wonderful photos of the event? If you spent it under the sun and having great fun with your family, you're lucky. My family are in another city and I had to satisfy my craving for Easter warmth by looking at these celebrity outings.

Top image by: Old Pixels