For today's celebrities, dogs are more than just their best friend....they are the latest must have accessory. I'm not complaining though. I LOVE dogs. And if you are a dog person too, you will fall in love with these adorable celebrity pooches....
---
1

Jessica Alba, Sid and Nancy ...

I have always adored pugs. They're cute and playful **and **so friendly. Perfect for a sweetheart like Alba don't you think? And Jessica has 2 of them!

Recommended: 38+ Pictures of Cutest Pets Ever …
---
2

Kelly Osbourne and Shibu Ina ...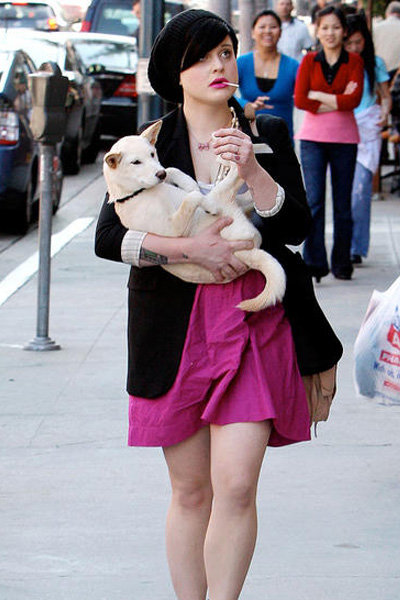 Kelly Osbourne is known for changing her dogs a little too often for comfort...which is why I'm a wee bit worried for her new puppy. He's absolutely beautiful though. Shibu ina's are a Japanese breed known to keep themselves pretty clean and express their joy and sadness with a high pitched sound....**pretty exotic **eh?
3

Ashlee Simpson and Rigby ...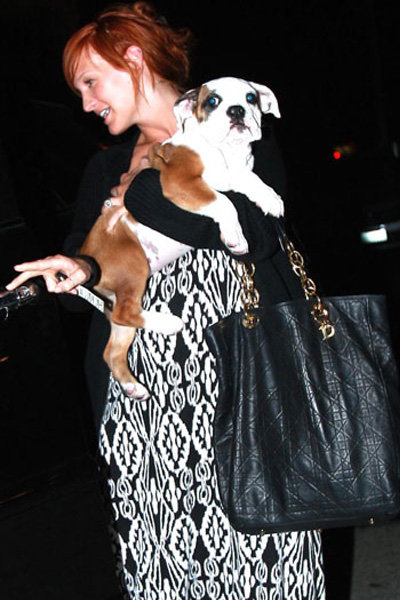 This adorable English bulldog belongs to Ashlee Simpson- Wentz and hubby Pete Wentz. Have you watched her on The Dog Whisperer with Ashley's other dog Hemingway. She's an absolute darling!
---
4

Drew Barrymore and Flossie ...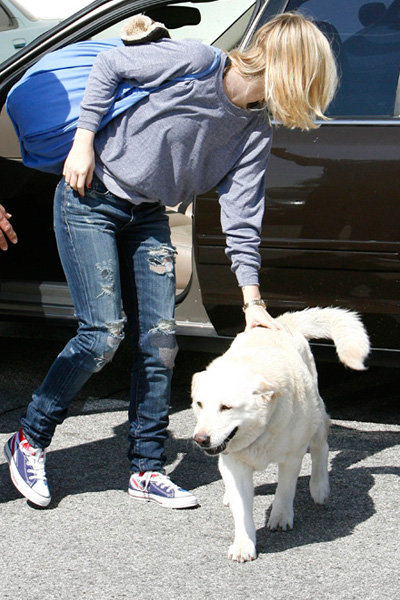 Now THIS is a story that melts my heart. Drew rescued Flossie from a flea market in Pasadena years ago and Flossie in turn saved Drew's life in 2002 when her house burnt down. If it wasn't for her barking and clawing at the door, Drew and then fiance Tom Green would probably have been in big trouble! It's almost like fate brought them together...Awww
---
5

Hillary Duff and Jack ...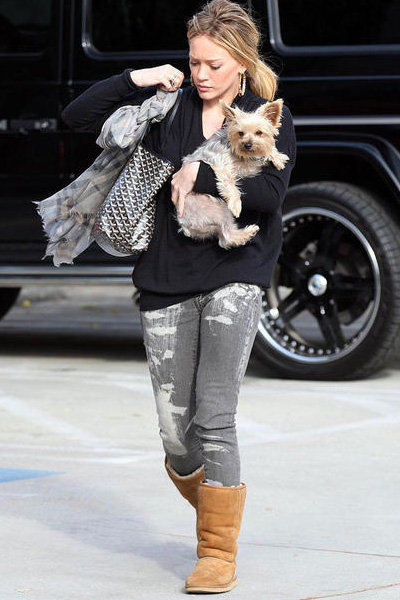 Cute and scruffy, this yorkie-poo is the perfect pooch for stylish diva Hilary Duff.
Recommended: 30 Pictures of The Cutest Dogs Ever …
---
6

Hayden Panettiere and Madison ...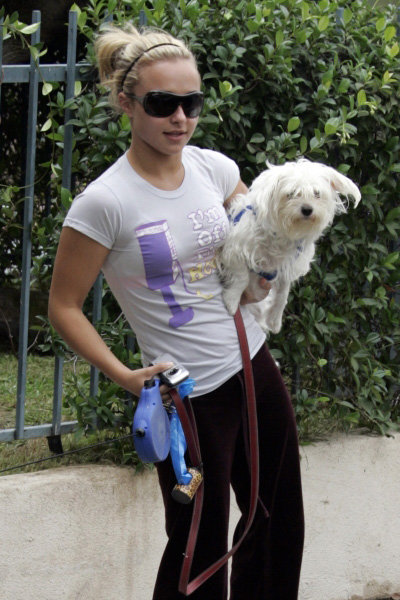 Athough I'm not generally a fan of pocket sized dogs, this cutie makes me go Aw
---
7

Charlize Theron and Denver ...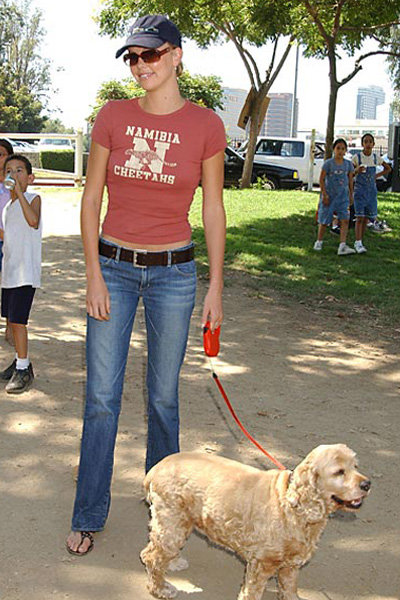 Meet Denver, the goreous cocker spaniel who belongs to gorgeous actress, Charlize Theron. Did you know that Charlize has named her production company after Denver and her other cocker spaniel Delilah? What can I say. Some pooches have all the luck...
---
8

Ashley Tisdale and Blondie ...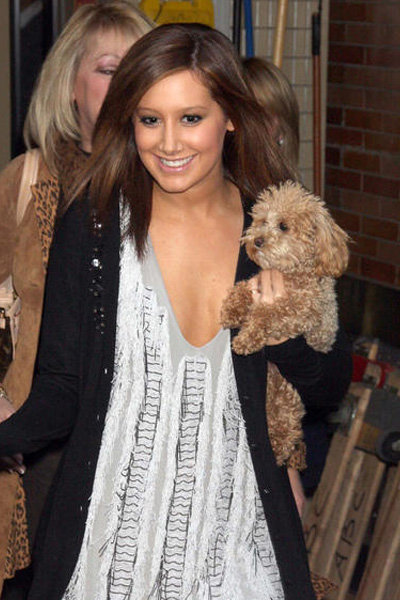 Looks like crossbreeds are all the rage right now and why not when the result is a darling maltipoo who looks like that! Looks like Ashley Tisdale loves them so much that she has two of them!
---
9

Nicolette Sheridan and Oliver ...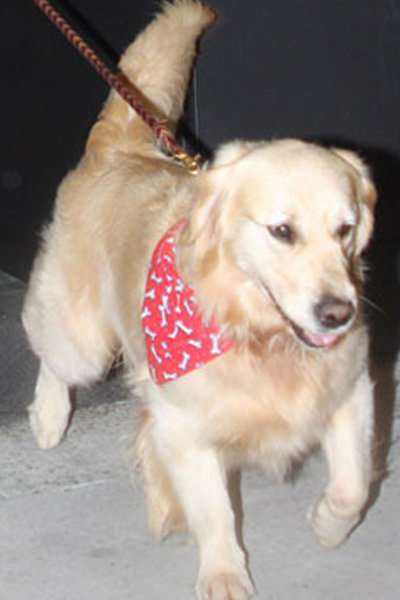 I love a sharp dresser! And it looks like Oliver, Nicolette Sheridan's golden retriever totally fits the bill. I love that scarf on him!
---
10

Jennifer Aniston and Norman ...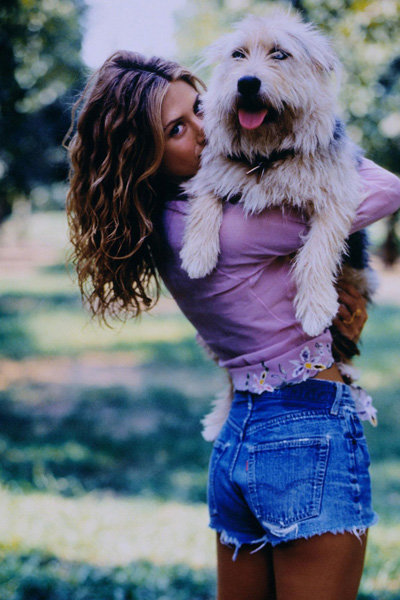 I'm not a big fan of the name Norman but I do love his furry little face! Apparently he hates John Mayer but Jen's convinced that that will change when they spend more time together. I do hope so. I don't know how I could pick between my boyfriend and my dog...
---
11

Rihanna and Oliver ...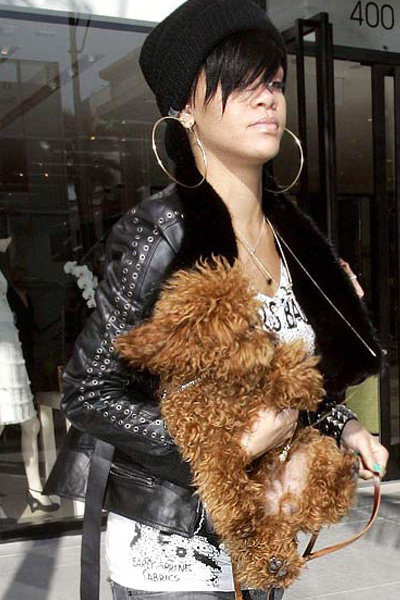 Look....a ragdoll!!! Oh wait, it's just Rihanna's** super cute maltipoo puppy**, Oliver! I love the color of his fur...And don't they look adorable toegther....
---
12

Lucy Liu and Her Lab ...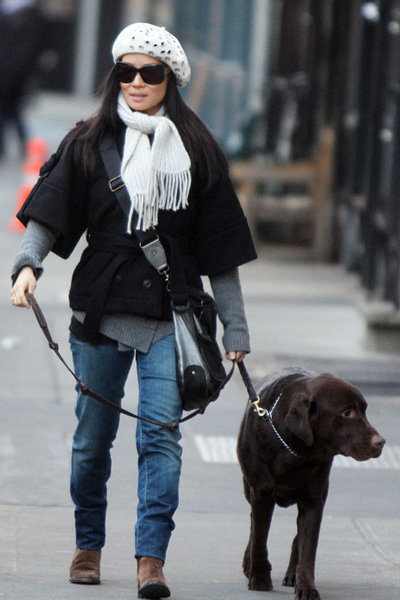 I love labradors! They are so** playful and loyal and full of personality**! And looks like Lucy's chocolate lab is the perfect companion.
---
13

Martha Stewart and Genghis Khan ...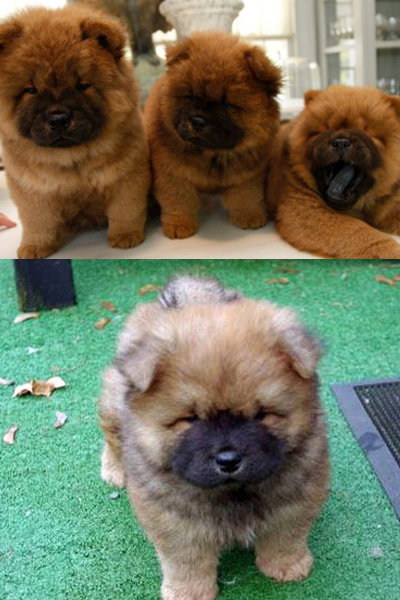 Martha Stewart loves her chow chow puppies. The three adorable pups who are Paw Paw's (who passed away in April) grandpuppies are the ones from whom she picked Genghis Khan, the darling puppy at the bottom. Tragically, Genghis Khan passed away in an accidental explosion in a kennel in Pennsylvania recently. I know it's a horribly sad story but I hope both of them are happy in doggy heaven....
It looks like our well known Cutest Little Baby Bear...
---
15

Jessica Simpson and Daisy ...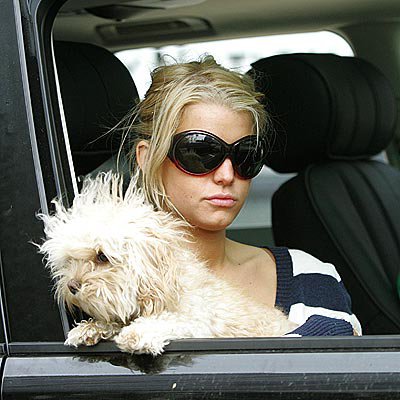 Have you ever wondered if it's true that owners and pets sometimes look alike? Well, see for yourself....Both are blonde, cute and absolutely adorable!
Recommended Posts:
• 10 Cutest Animal Videos from YouTube …
• 20 Cutest Celebrity Kids …
• 17 Pictures of the Cutest Little Baby Bear … with Video now!
A All this cuteness makes me want to get a dog of my own! Sometimes I wonder who needs a boyfriend when you can have a puppy... :D :D
Photocredits: usmagazine.com ,petsugar.com, omg.yahoo.com, chris denove
---
Comments
Popular
Related
Recent