Breakups are hard no matter who they happen to. And while I truly empathize with each and every one of the following celebrities, let's admit it...we all love a juicy breakup**** story...the how's, the when's, the why's. And that's why I'm here...to bring to you some of the greatest breakup stories of our times...some recent, some from the pages of history, some scandalous, some sad and some just plain unexpected....
---
1

Anne Hathaway- Rafaello Follieri ...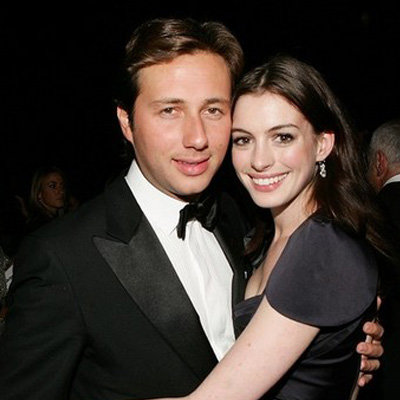 Together for: Four years
Best known for: Rafello's business scandals
The Breakup: Rafaello's charity organisation, Follieri Foundation that funded vaccination programmes in developing countries, came under the radar of the New York State Attorney General's Office when a cheque **for a huge amount (read: $215000) **bounced.
Long story short, Anne got tired of the lies and was afraid all the drama would hurt her career. So she dumped Rafaello and moved back to L.A. It's always tragic when a love story doesn't work out but Anne is a gorgeous woman and I have no doubt that she will **find a man **much more **worthy **of her love.
---
2

Blake Fielder- Amy Winehouse ...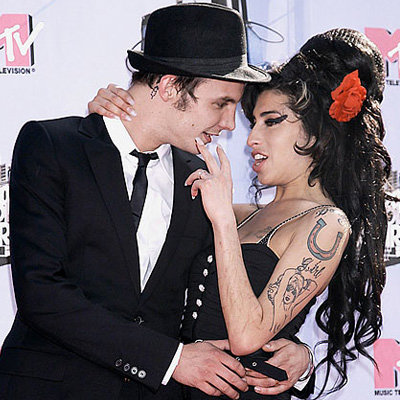 Together for: A year and a half
**Best known for: **Their mutual love for drugs.
The Breakup: Talk about weird and weirder. **These two were strangely perfect for each other. Probably too perfect. All the drugs, the rehabs, the physical abuse simply had to come to an end sooner or later…. especially considering that Amy believed that the **only thing holding them together was great sex.
---
3

Mel Gibson- Robyn Moore ...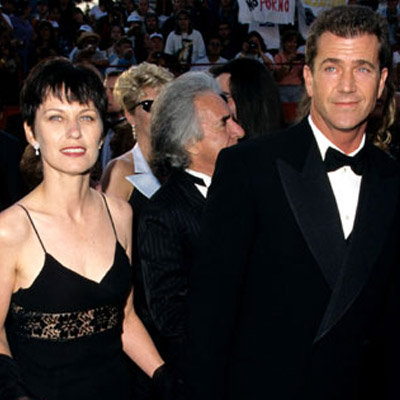 **Together for: **28 years!
Best known for: Almost making it
The Breakup: It's really sad that a couple cannot sort out their differences 28 years into the marriage and seven children later. The couple, who have been separated for 3 years now, signed their divorce papers one day before Good Friday this year citing** "irreconcilable differences" **as the reason behind the divorce.
Mel is now with Oksana Grigorieva, a 39 year old Russian singer who is also reportedly pregnant with his child. Oh well, atleast it wasn't an ugly divorce, the most expensive in Hollywood history yes but definitely not ugly!
---
4

Lindsay Lohan- Samantha Ronson ...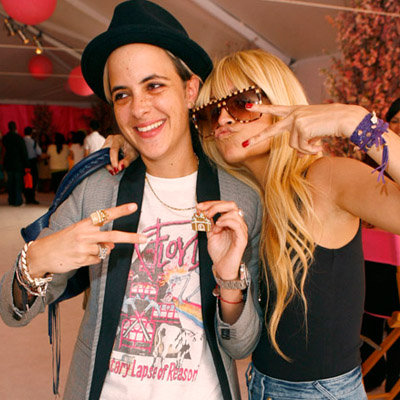 Together for: A couple of months
Best known for: Lindsay's gay now??
The Breakup: I'm all for gays rights and relationships but somehow these two just seemed wrong together. Two troubled souls might find solace in each other for a while but eventually they've got to go their own separate ways. And that's just what happened. Their ever volatile relationship ended leaving a very heartbroken Lindsay. Here's Lindsay pouring her heart out on The Ellen Degeneres Show:
---
5

Jennifer Aniston- John Mayer ...

Together for: About a year.

Best known for: Multiple breakups.

The Breakup: They might have had their share of "breaks" but looks like its finally over for this couple. Seems like Jen truly is unlucky in love. And it's sad because she seems like a lovely woman. As for the breakup, sorry but there are no juicy scandals here. They just were "not right for each other". Jen wanted commitment. John couldn't give her what she wanted. They decided to call it quits. Simple and sad. I hope Jen can find true love someday.

Recommended Posts:

• 10 Reasons to Love Jennifer Aniston …
• Jennifer Aniston Proposed to John Mayer? Oh My!
---
6

Hayden Panettiere- Milo Ventimiglia ...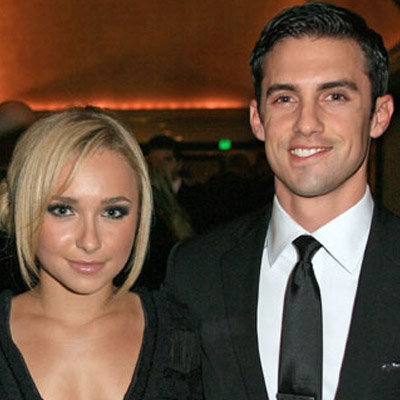 Together for: About a year.
Best known for: Their age difference.
The Breakup: She's young, loves her friends, loves to party and live it up! He's older, mature and ummm… not so social. Put those two together and you know that it's not going to work out ….not for long anyway. A 12 year age difference is massive to say the very least and a definite recipe for disaster. I thought they were kinda cute together even though it was a tad bit icky that he played her uncle in the hit TV series Heroes. :D
---
7

Rihanna- Chris Brown ...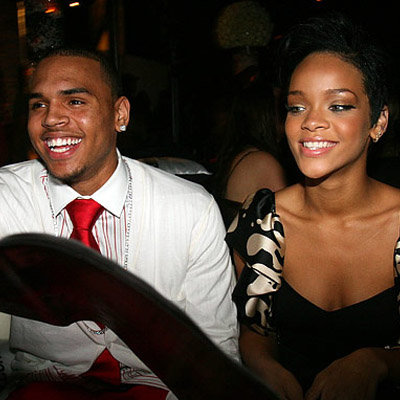 **Together for: **About a year
Best known for: Pre grammy domestic violence fiasco.
The Breakup: Until recently there was much speculation about whether these two were still together after the pre grammy incident. Some sources claimed that they were simply taking a break and that Rihanna has decided to forgive Chris. I'm sorry but I don't think I could give a second chance to someone who did this to me. Recent stories however claim that Rihanna** has indeed **moved on and has been seen partying all around town with her girlfriends and may even be involved with an ex boyfriend from Barbados. Good for her!
---
8

Bridget Moynahan- Tom Brady ...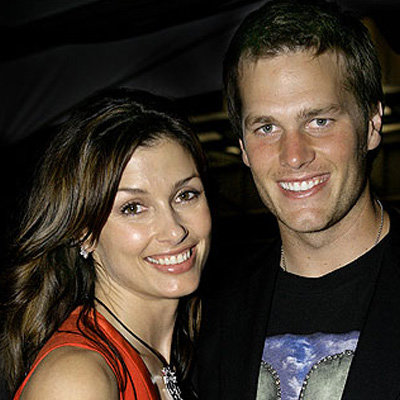 Together for: Three years
Best known for: Ex sex
**The Breakup: **While the breakup itself was amicable, what brings them to this list is **the baby they had together **AFTER the breakup. I mean here you are giving birth while the father of the child is busy frolicking around town with supermodel Gisele Bundchen. Highly uncomfortable for everyone I would think.
Tom and Gisele also apparently got married at the St. Monica Catholic Church where neither of them are parishioners but Bridget is. That's just rude.
**Recommended Post: **Drama Between Tom Brady and Ex Bridget …
---
9

Britney Spears- Justin Timberlake ...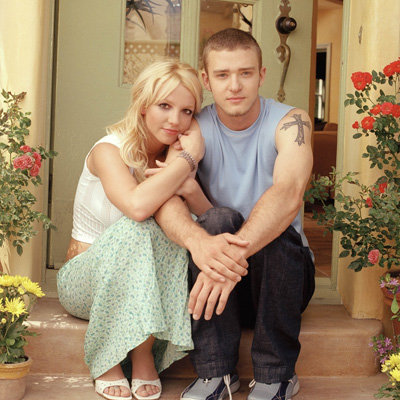 Together for: 3 years.
Best known for: Justin's "Cry me a river"
The Breakup: I admit, they were kinda cute together. But young love especially when you're both aspiring popstars can get messy. There were stories of her cheating on him **with her choreographer and **him dirty dancing with a hot brunette in a club in L.A. Then the breakup happened followed by the revenge song. No better revenge than a hit song about your ex's infidelity I would think.
But it's all in the past. Both of them have moved on with their lives. Justin's done tremendously well **for himself, both personally and professionally. **Britney's had her share of ups and downs….well more downs really but who doesn't!
Recommended Post: Britney - from Heaven to Hell and Back Again ...
---
9

Jennifer Lopez- Ben Affleck ...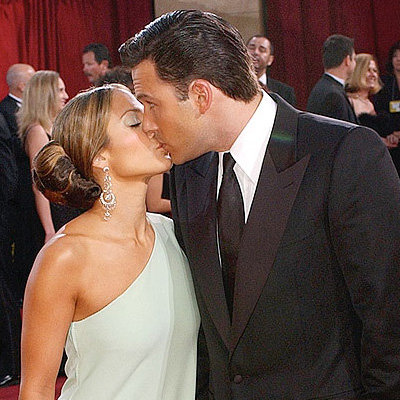 Together for: 2 years
Best known for: Last minute "postponement" of their much publicized wedding.
The Breakup: It was picture perfect. Two good looking people. Successful individual careers. In love (atleast they appeared to be). A **6.1 carat gorgeous pink diamond **engagement ring that was to die for!
One night of philandering with strippers was all it took to ruin this perfect picture leading to a last minute postponement and eventual cancellation of their wedding. Both Ben and Jen have beautiful families with Jennifer Garner and Marc Anthony respectively. You know what they say....All's well that ends well!
Recommended Post: Does Ben Affleck Regret Being Part of JLo's Life?
---
10

Nicole Kidman- Tom Cruise ...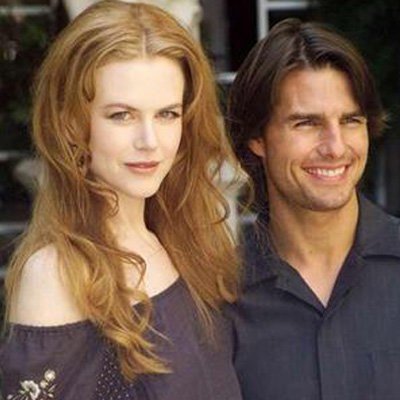 Together for:Ten years
Best known for: Their mysterious breakup (almost as mysterious as Scientology)
The Breakup: It's been over seven years and I still don't understand why these two really split. There were all kinds of rumors surrounding their breakup including Nicole's sexuality, possible infidelity, a miscarriage maybe even Scientology. But noone really knows what or who is to blame. Tom went as far as calling their marriage a "**passionless hell"** and Nicole knows why it ended. Real classy Tom!
Recommended Post: Nicole Kidman on Motherhood & Marriage...
---
11

Denise Richards- Charlie Sheen ...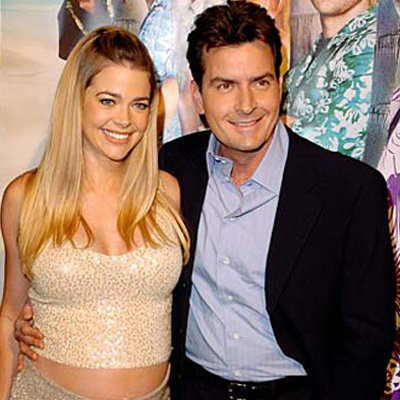 Together for: 3 years
Best known for: The ugly divorce
The Breakup: I don't think I've ever heard a couple talk so much filth about each other. She accused him of physically assaulting her, even threatening to kill her. She went on to talk about his twisted porn **watching habits. He went public with an email she apparently sent asking for a sample of his sperm so that she could have his baby even after the split. Both denied everything ofcourse. The blame game goes on. Honestly, I think the only **people truly suffering in a battle like this are the children and that really is the worst part.
---
12

Jennifer Aniston- Brad Pitt ...

Together for: 7 years

Best known for: Being Hollywood's golden couple (for a while anyway)

The Breakup: I know I know I can't believe I'm discussing their breakup after all these years either but if you thought they were perfect for each other like I did, you'll agree that it's hard to get over how it ended for these two. For a while we all wondered what went wrong till the truth became quite obvious. Enter Angelina Jolie. Goodbye Jen.

**Recommended Post: Angelina Admits She's a Home Wrecker...
**
---
12

Madonna- Guy Ritchie ...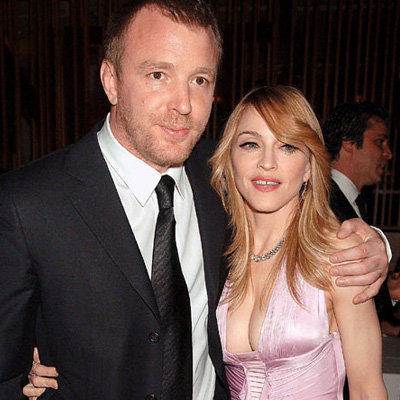 **Together for: **7 years
Best known for: Being Mr. and Mrs. Madonna
The Breakup: 7 years into a marriage and mutual differences are bound to crop up. Some couples survive. Others don't. From what I see there was more than one reason why this couple called it quits.The age difference, the fact that she was always more successful, the rumor that she cheated **on him, **religious differences, pressures of adoption etc etc. That's the way the cookie crumbles I suppose.
Recommended Post: Madonna vs. Guy Ritchie: It's not an Amicable Divorce, After All
---
13

Heather Mills- Paul McCartney ...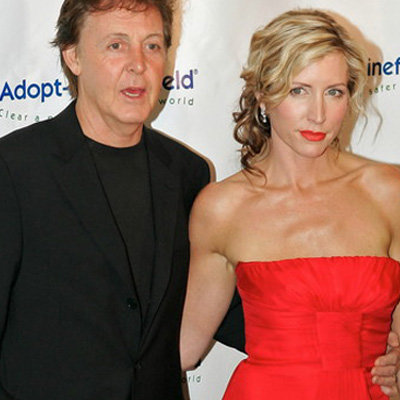 **Together for:**6 years
Best known for: Their scandalous divorce
The Breakup: I say there's room for only one drama queen in a relationship. So when it came down to a split, we were treated to twice the drama and twice the scandal! So the world watched they spat vile, outrageous remarks about each other for 2 years!
She eventually pocketed around** $38 million** which was less than what she asked for but hey you can't have everything you want in life. Thankfully that was the last of the divorce we were subjected to. My sadistic side still enjoyed all the drama :)
---
14

John- Kate Gosselin ...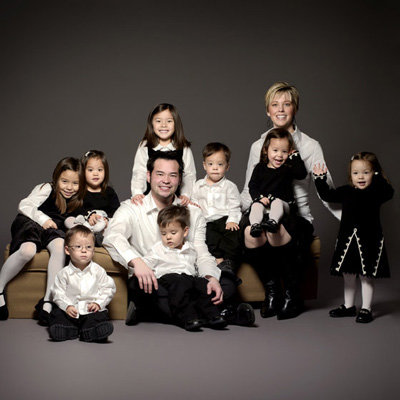 Together for: 10 years
Best known for: Their eight adorable children!
The POSSIBLE breakup: While the couple has denied separation and possible cheating **on John's part, they have admitted going through a **rough phase. The media continues to do what they do best...speculate. I can only hope that these two make it through this phase for the sake of their children if nothing else. *crossed fingers*
Other Fabulous Celebrity Posts: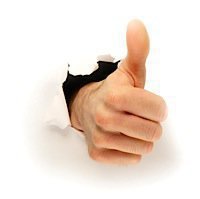 • 50 Hottest Women Celebrities to Be Inspired by …
• 8 Celebrities with The Most Beautiful Legs …
• The Top 20 Best Paid Models in the Industry …
• 35 Shocking Pictures of Hot Celebrities without Makeup…
• 50 Sexiest Men Celebrities …
• 14 Skinniest Celebrities of Today …
• 10 Most Fabulous "Real Size" Celebrities …
• 20 Celebrities with Bad Plastic Surgery…
• 20 Sexiest Bond Girls …
• 20 Cutest Celebrity Kids …
• 10 Most Expensive Celebrity Weddings Ever …
• 15 Adorable Celebrity Dogs …
• 10 Best Paid Hollywood Actors and Actresses …
• 10 Celebrities Who Tied the Knot in 2010!
More
Comments
Popular
Recent