They have it all... good looks,money, fame, the latest trends in clothes and technology. And most of them are** under six years old**! And while we agree that ALL kids are adorable...you've got to admit that some are just more adorable than others. Right? :D
Join our countdown as we go from the cute to the cutest celebrity kids of today.
---
20

Alexander Sasha Pete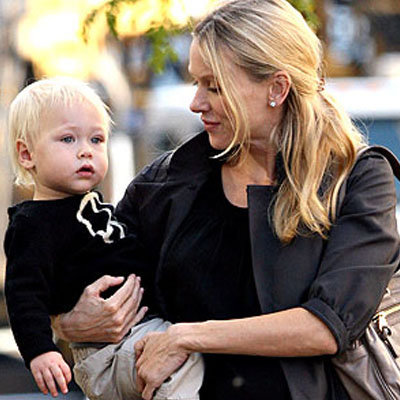 This blonde, blue- eyed pretty baby is the son of Naomi Watts and Liev Schreiber. He will turn two this July 25th. After his birth, Naomi said " Have a baby. It's the best". That's some magic Alexander cast on her!
---
19

Sam Woods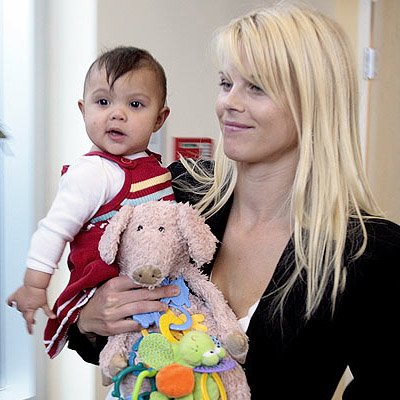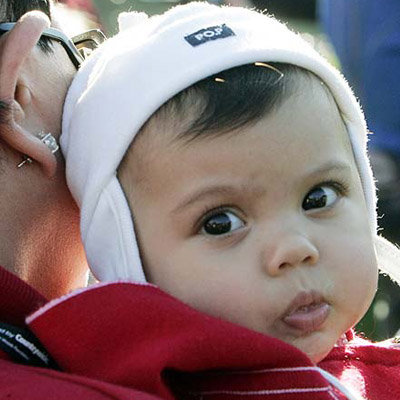 Meet Tiger Woods' daughter, Sam who is about a year and a half old now and super adorable. I love her** twinkling black eyes.**
On winning the US Open in June, for which Sam was present, Tiger Woods said, "There's no way I could have gotten through this without Sam being there... spending that much time off and away from training and trying to get better, Sam was absolutely incredible... just watching her grow, walking, running now, it's been just the** greatest thing in the world.**"
Awww!
---
18

Eden and Savannah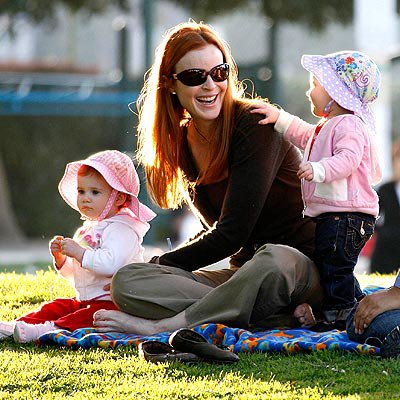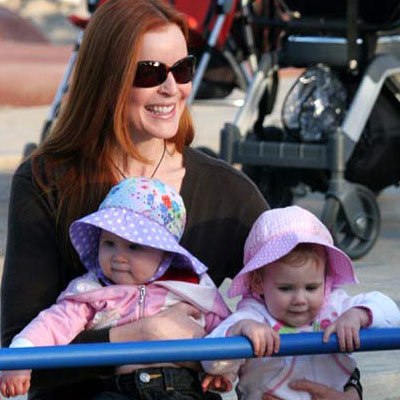 Actress Marcia Cross' and Tom Mahoney's lovely twin daughters, Eden and Savannah turn two this February. Marcia swears that motherhood cracks your heart wide open.
I'm sure all you mothers will agree with that.
---
17

Shaya Braven Charvet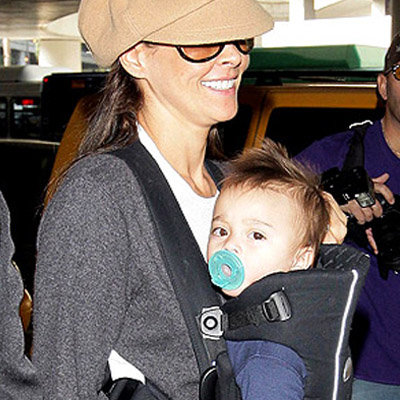 Shaya is definitely blessed with the "pretty" gene considering he is the son of Brooke Burke and David Charvet. Shaya will turn a year old this March. If you are wondering, Shaya means "God's gift" in Hebrew.
---
16

Max Liron Bratman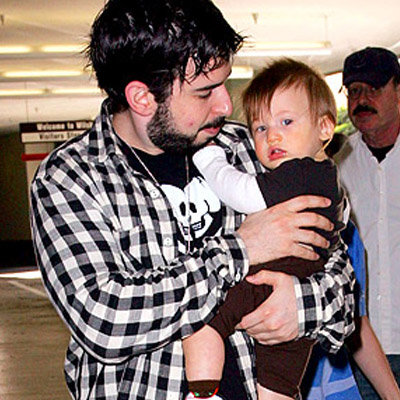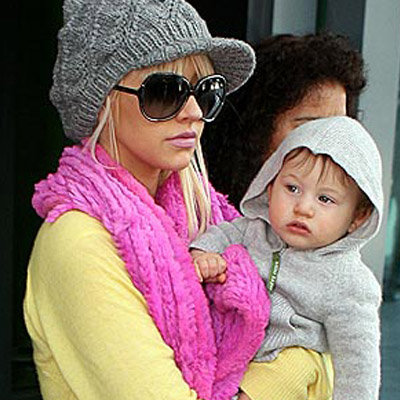 Born to singer, Christina Aguilera and music executive Jordan Bratman, Max Liron Bratman is about to turn one on the 12th of January. I love his straight brown hair and his blue eyes! Max was apparently the name that both Christina and Jordan loved and Liron is Hebrew for "my song" or "my joy".
He looks like a little bundle of joy alright!
---
15

Ava Jackman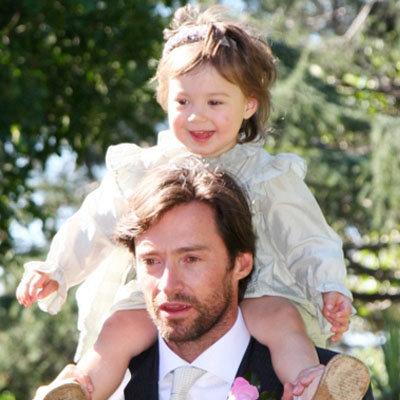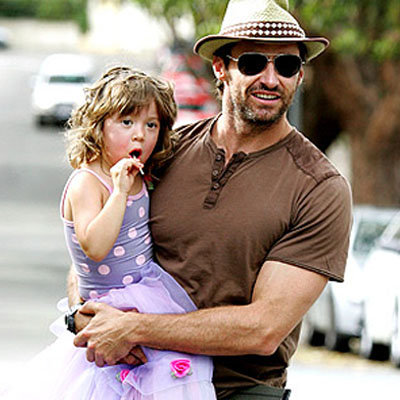 Ava Jackman, daughter to 2008's sexiest man alive, Hugh Jackman and wife Deborah Lee looks like a** lovely young lady**. I love the second picture with little Ava eating candy while being carried around by her daddy. It's such a quintessential father-daughter picture.
I can't help but go Awwww!
50 Hottest Men - Guess Who The Sexiest Men Celebrities Are ...
---
14

Maddox Jolie Pitt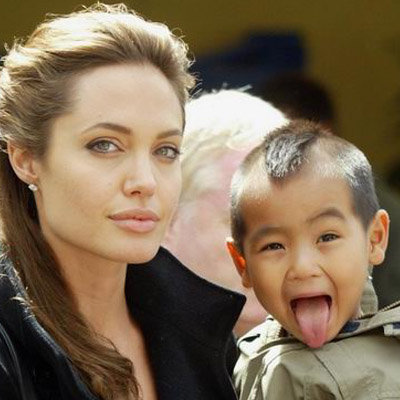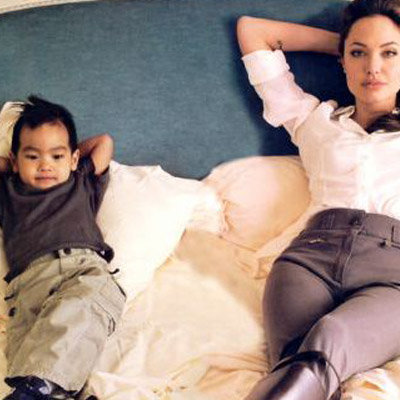 Best known as Angelina Jolie's oldest, Maddox Chivan Jolie-Pitt is an adorable little boy. I've been a fan of his **mohawk **since day one! He will turn 7 this year. Loving the second picture with both mom and son.
Super cute!
---
13

Harlow Winter Kate Madden: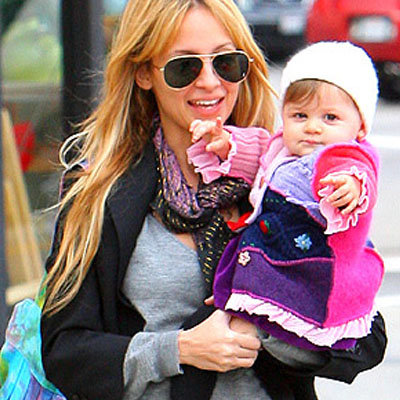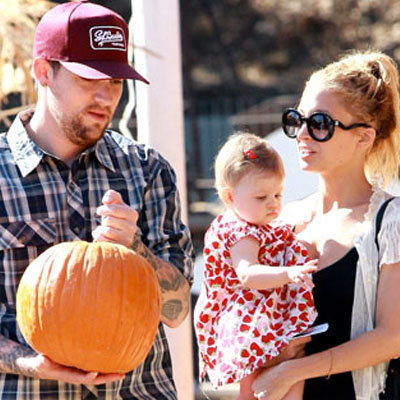 Harlow Winter Kate Madden (Phew! that's one long name), will celebrate her first birthday this January. If you're wondering why parents Nicole Richie and Joel Madden picked that name...or should I say names for their daughter...well...Joel loves Jean Harlow, the actress and Nicole, Shalom Harlow the model. And Winter was picked because it is **serene and quiet **just like their daughter. All I really want to do is pull her cheeks!
---
12

Zahara Jolie Pitt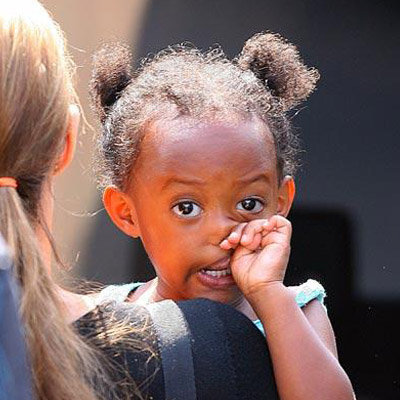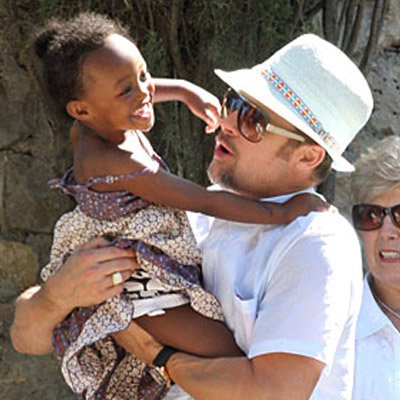 Zahara Jolie Pitt, 4 year old daughter of Angelina Jolie and Brad Pitt is so cute and full of personality. I love how she's always so animated and playful!
---
11

Leni Klum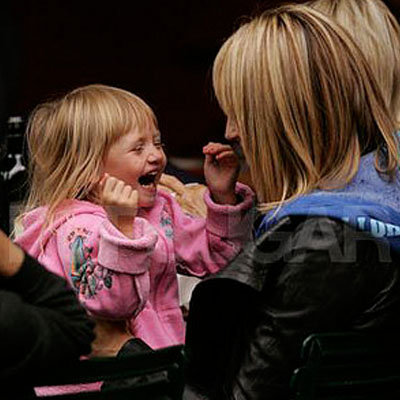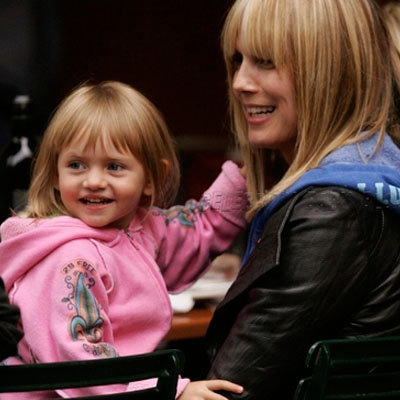 Heidi Klum's daughter from her marriage with Flavio Briatore will turn 5 this May. I dont know about you but something tells me that this little lady is going to grow up to be a stunner just like Mommy dearest.
---
10

Ryder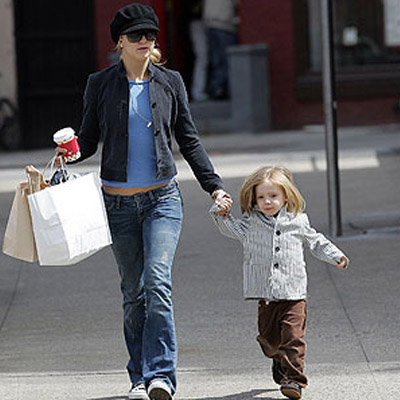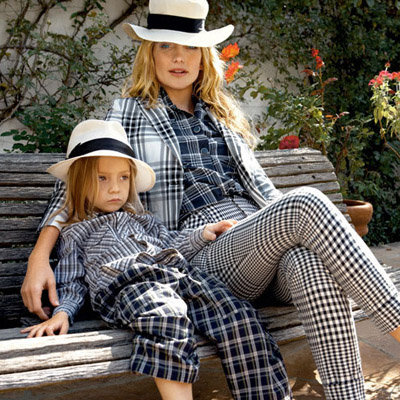 I do not know if it is a conscious effort by mom Kate Hudson but Ryder definitely resembles daddy Chris Robinson. Having said that, I still happen to think that five year old Ryder looks adorable with his long hair. I specially love the second picture with the matching hat et all. Makes me smile.
---
9

Lola Sheen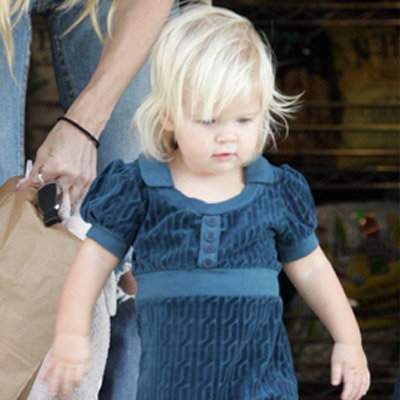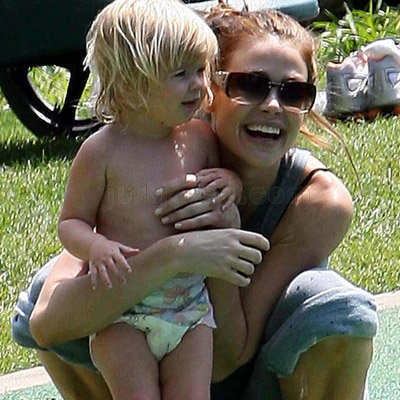 Lola Rose Sheen, 3 year old daughter of Denise Richards and ex husband Charlie Sheen is **a sight for sore eyes! **Is it just me or does she look exactly like her daddy? Either way, little Lola is as cute as a button!
---
8

Henry and Johan Samuel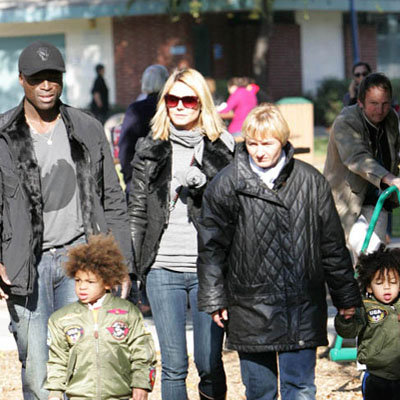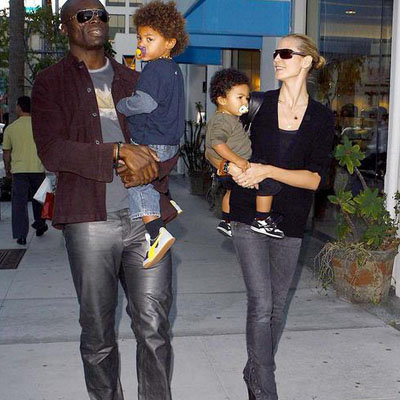 I think both Henry who is 4 and Johan who is 3 are absolutely cute! Especially with that crazy, funky hair...
---
7

Zoe Grace and Thomas Boone Quaid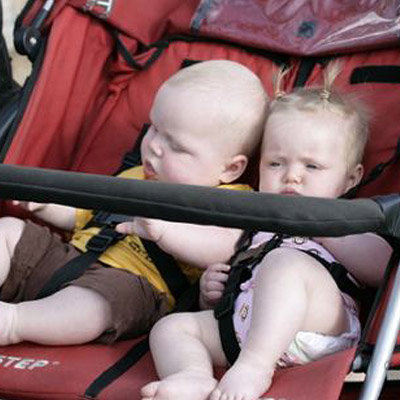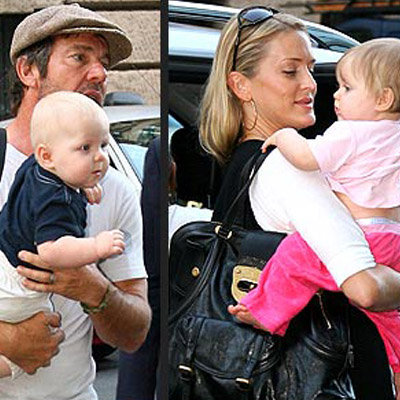 Awwww! Now don't these two look like little angels! I can't believe how badly the hospital messed up! But, I'm glad that the worst part is over and that both babies are doing fine now.
---
6

Honor Marie Warren: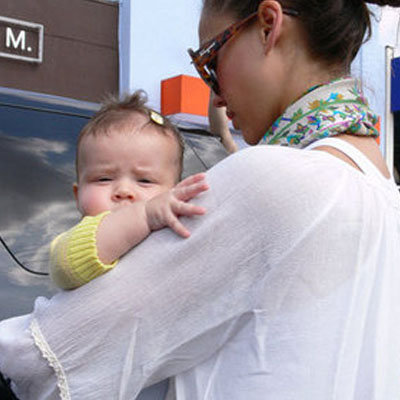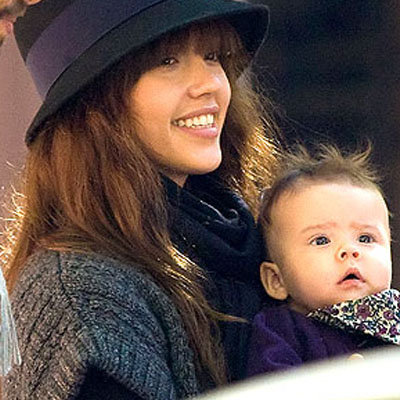 Awww! Doesn't she look like a little pumpkin? And I mean it in the nicest way, I promise. Honor Marie Warren, all of 7 months is daughter to Jessica Alba and husband Cash Warren. This little chubby cutie's first name was suggested by Jessica's friend and her second name happens to also be her mommy's second name. I really like the name Honor. It sounds so strong.
---
5

Kingston Rossdale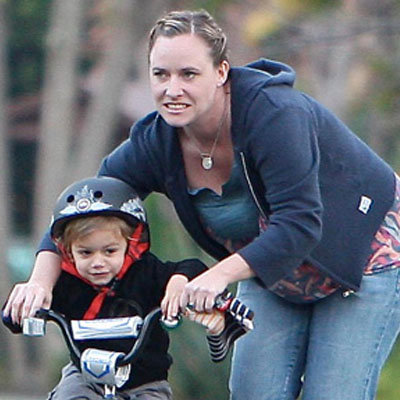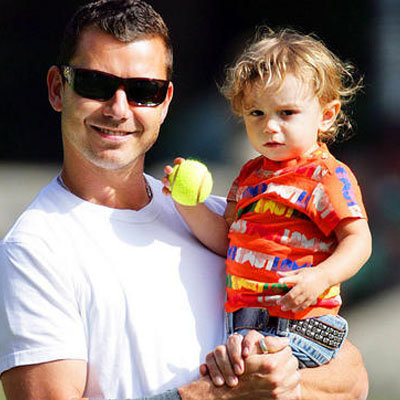 Kingston Rossdale, who will turn 3 this May looks like a little rockstar if you ask me. I'm sure parents Gwen Stefani and Gavin Rossdale have something to do with that. Little Kingston looks like such a lovable, little mischief maker that he simply had to be on this list.
---
4

Sean Preston and Jayden James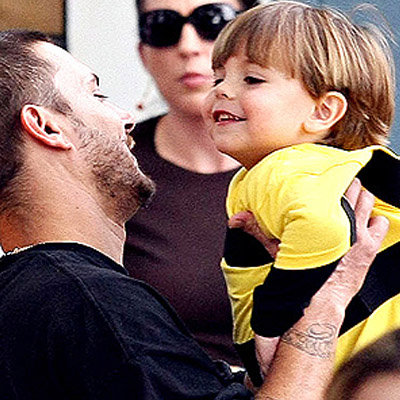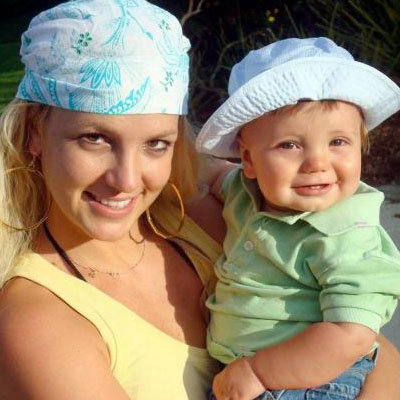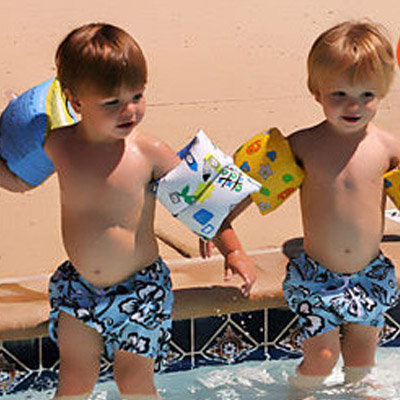 Britney Spears might have messed up a lot in her life but she did bring **two gorgeous children **into this world! I couldn't pick between the two so I decided to have them both on the list. Aren't they simply precious!
---
3

Violet Affleck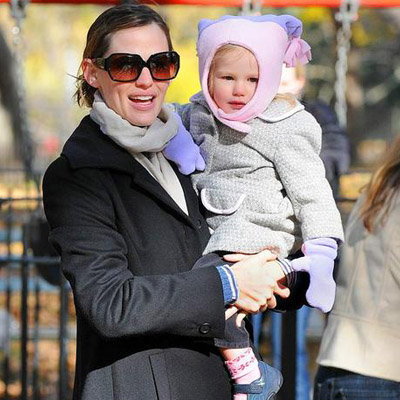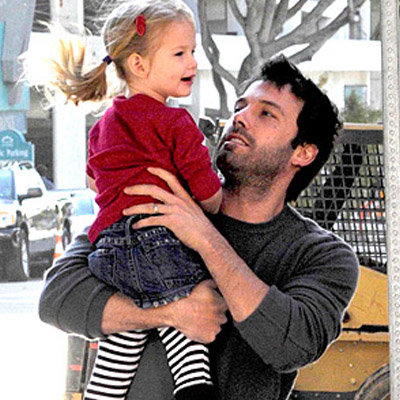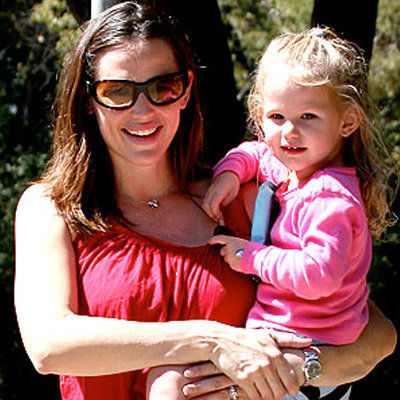 And at number 3 we have, lovely 3 year old daughter of Ben Affleck and Jennifer Garner. Violet is adorable and delightful and cute as cute can be! I specially love the first picture...she looks like a little furball doesn't she...
---
2

Shiloh Jolie Pitt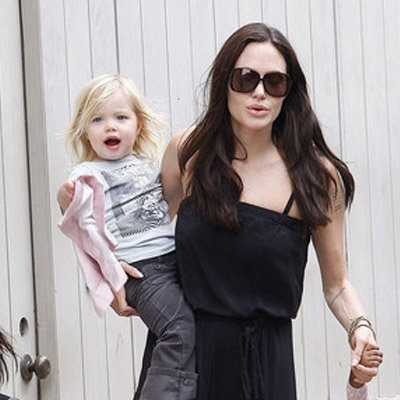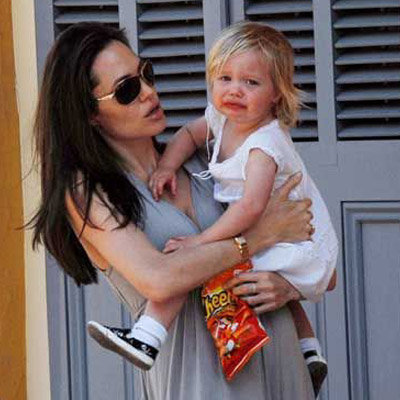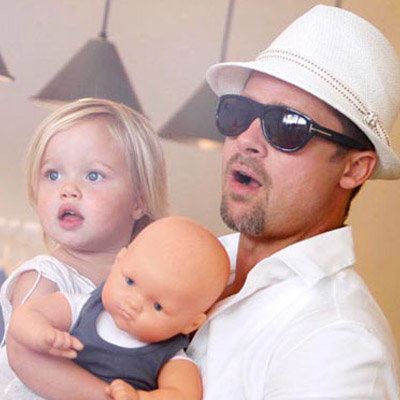 At number two we have....Baby "Brangelina" herself...little Shiloh who had the attention of the entire world even before she was born! And why not...afterall she is the first biological of Angelina and Brad and that's something. Shiloh looks like a little angel, having been blessed with both her dad and mom's "beauty" gene. I'm sure she's gonna break many hearts someday!
---
1

Suri Cruise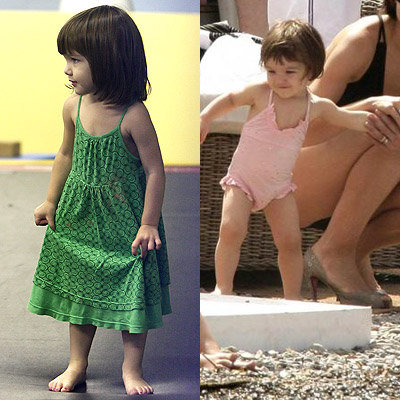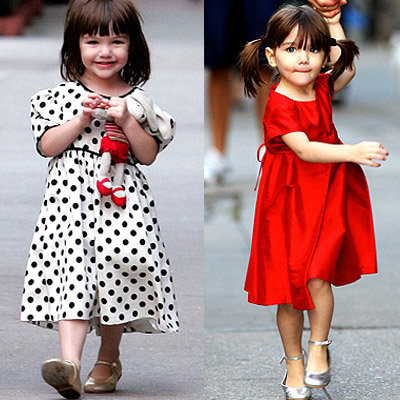 Fondly called "TomKitten" by the media, little Suri sure is a diva! I love how she's always dressed in the prettiest of dresses and shoes that go hand in hand with her lovely face. Suri means** "princess" in Hebrew** and **"red rose" in Persian **and boy does she live upto her name. All in all, I vote Suri to be the cutest celebrity kid around....hands down! Damn! the Cruises are one good looking family!
And that ends our edition of the 20 Cutest Celeb kids of today. I wish I could have go on and on. But alas! I hope you liked it! And I hope to hear what you thought of the kids on our list!
Photocredits:popsugar.com, omg.yahoo.com, celebrity-babies.com, justjared.buzznet.com
More
Comments
Popular
Recent