Perfection is impossible, except if you have the luxury of talented makeup artists and incredible Photoshop skills. Without that, most celebrities are...well...normal, just like any of us. Some of them have surprisingly stunning natural beauty, while others do rely on the magic of makeup and photo editing. It's amazing to see what lies behind the facade of perfection that we are all exposed to. You really have to see these shocking pictures to believe it...
---
1

Adriana Lima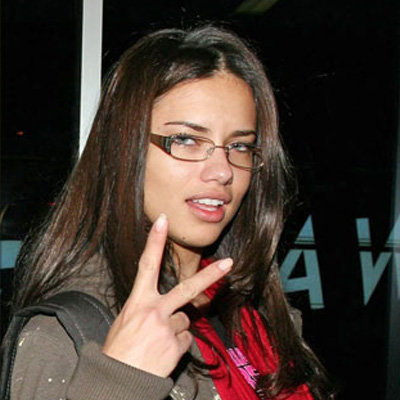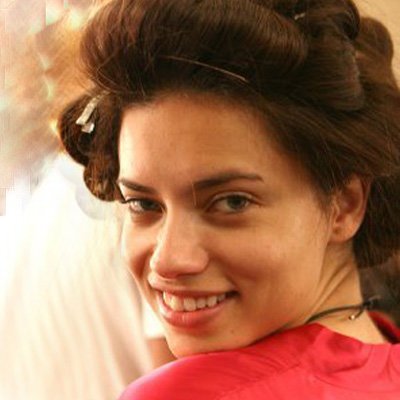 Whether she's going a little nerdchic in her glasses or exposing her fresh face to the world, Adriana Lima is definitely a beauty. The first pic is quirky and cute and the second proves that a little shine on the nose doesn't matter if you have a ready smile and killer confidence!
---
2

Alicia Silverstone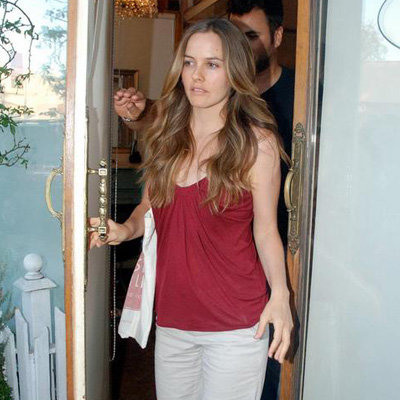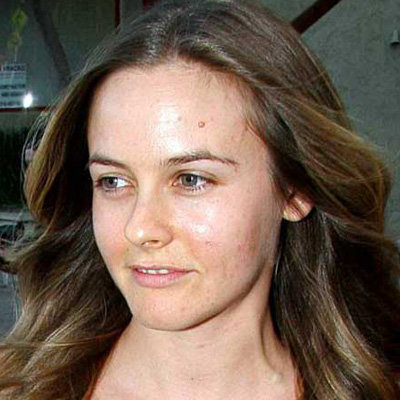 From a distance, Alicia looks all right ... quite pretty, even. But up close, her skin looks a little blotchy. Well, nothing a little foundation and concealer can't fix. She deserves respect for going fresh faced no matter how you look at it.
---
3

America Ferrera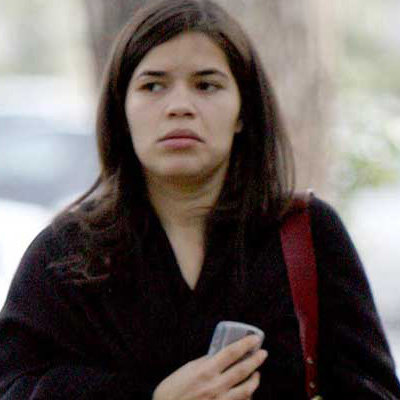 She might look a little grumpy but as far as I can see, she has lovely skin! Not bad at all without makeup. Maybe it's the fact that I'm comparing this look to her Ugly Betty look!
---
4

Lady Gaga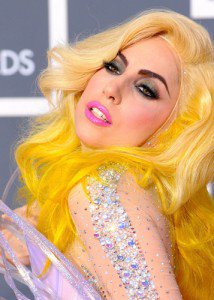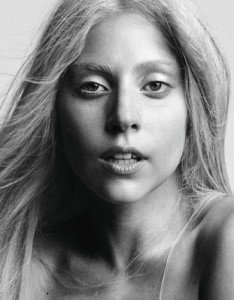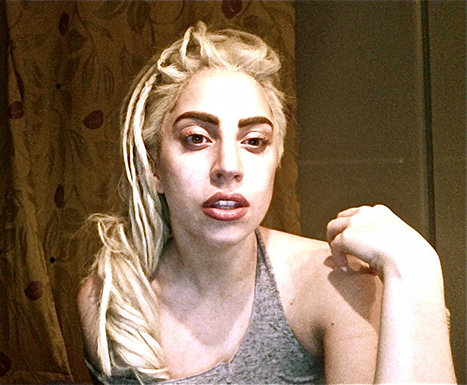 Lady Gaga kind of stunned the world when she went without makeup, first for a full-out magazine spread and then in a series of selfies for her fans. I can't say I blame her, with so many people saying such ugly and degrading things about her looks! While I adore her theatrical makeup looks, I've gotta say, I think she's pretty as a picture without a stitch of makeup.
---
5

Anna Kournikova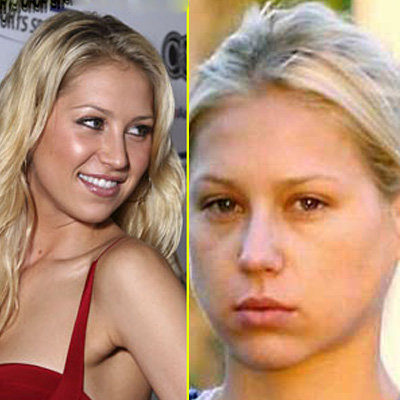 I have no complaints about how Anna looks without makeup, at least in this picture. She actually looks quite cute without makeup.
---
6

Avril Lavigne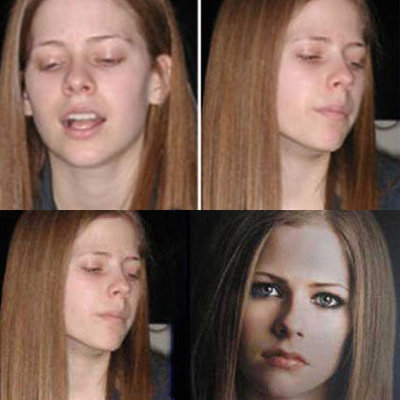 Avril's face looks all right sans the makeup but her eyes look shadowed! I guess it's bound to happen considering the amount of eye makeup that she's used to wearing. Plus you know being a rocker girl is tiring!
7

Britney Spears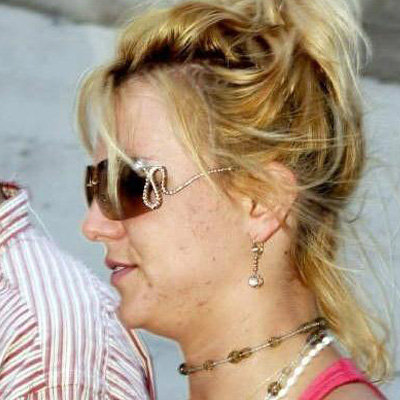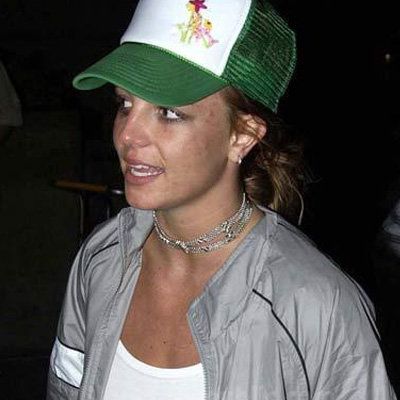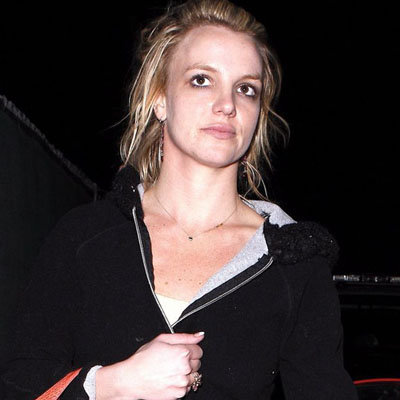 Britney looks like she has serious skin problems in the first two photos but the third one's not bad at all! Sure, she looks a little tired but that's hardly surprising considering all the stress she's under constantly! She's a mom, a pop princess, and an X-Factor judge now too.
---
8

Brooke Shields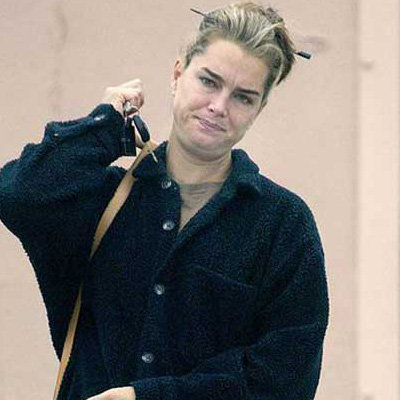 Agreed this picture was captured at the wrong instant, but in spite of the awkward expression, it's really not that bad! Her skin is clear, that messy updo is rather chic, and her bone structure wins out over her lack of makeup.
---
9

Calista Flockhart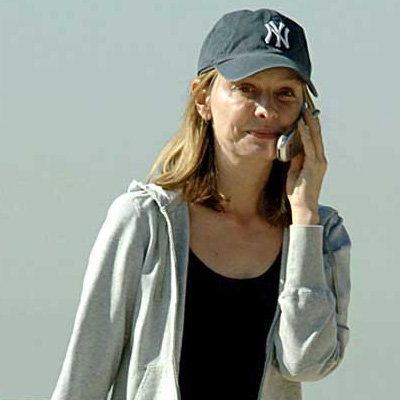 Omg! While Calista looks, gasp, normal without makeup, she doesn't look bad. This shows, though, that the right moisturizer goes a long way -- the shine is the only thing I can criticize, and darlings, all you need is some rice paper for that!
---
10

Christina Applegate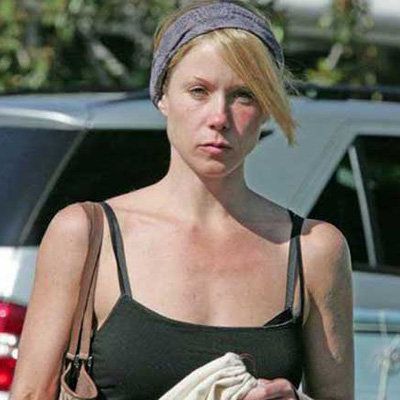 Christina's skin looks pale and a little blemished but by no means does she look bad without her makeup. A little eyeliner, some bronzer and nude lip gloss should bring the color back into her face! Even as it stands, though, she looks just fine: despite the blotches, her skin is dewy, and her facial structure takes her far.
---
11

Christina Ricci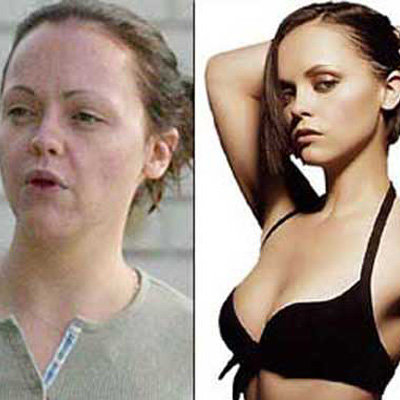 Christina Ricci gets a lot of flack, but beyond looking understandably tired, I actually think she's proof that you don't need to cake on makeup to look pretty. Her eyes, lips, and button nose still look amazing, and her skin is incredibly clear.
---
13

Courteney Cox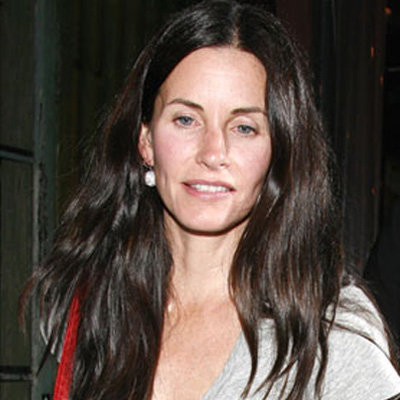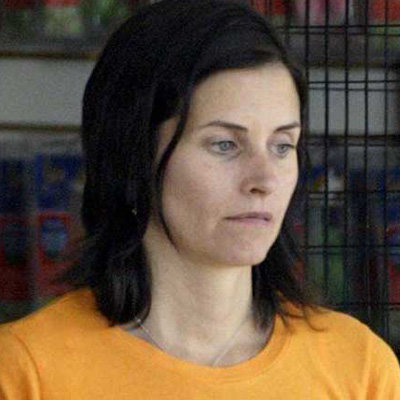 I think Courteney looks like Courteney without makeup. She looks like herself, just completely natural. The worst I can really say is that she looks closer to her age, but honestly, is that really such a bad thing?
---
14

Drew Barrymore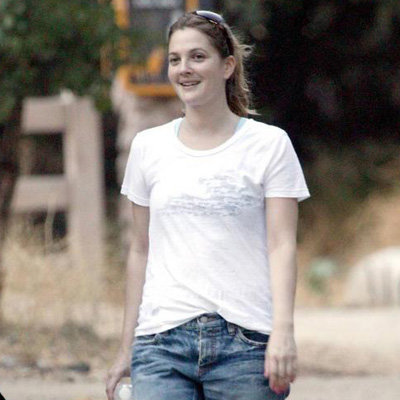 Drew Barrymore looks lovely without makeup. Look at her face! It's so radiant and flawless!
---
15

Eva Longoria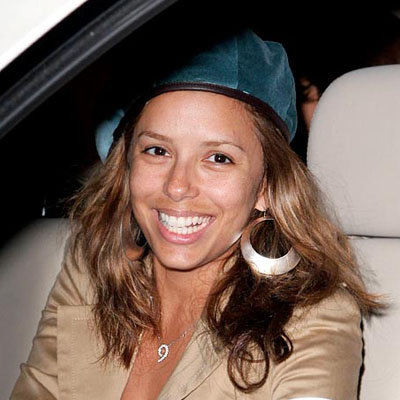 Eva looks "Plain Jane" without the makeup! She's still very pretty, but she's like the girl next door instead of around the block. I cannot believe how much different she looks with all the works!
---
16

Fergie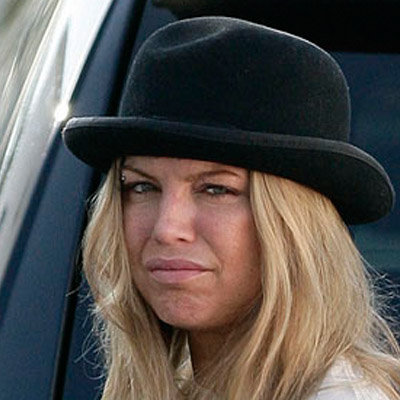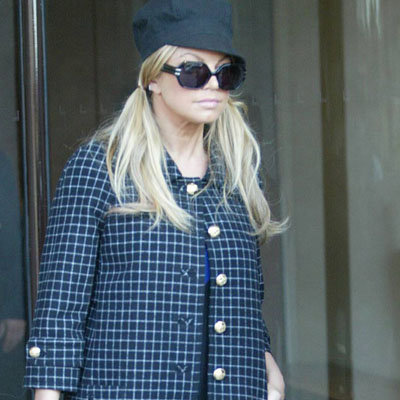 Fergie sort of needs to leave her poor eyebrows alone for a while, but other than that... I mean, with or without makeup, she has the full lips and strong facial features she's known for, they don't really need enhancements!
---
17

Gisele Bundchen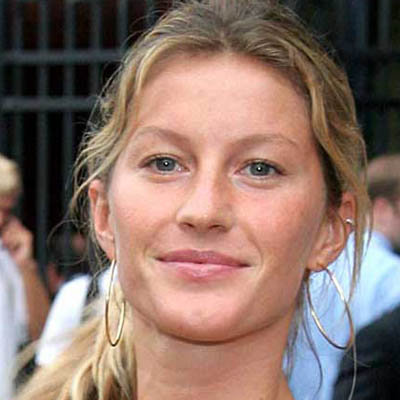 I think Gisele looks so pretty and fresh faced without makeup. No wonder she's a super model! She's proof that women are super models without makeup -- you, me, and Gisele!
---
18

Gwen Stefani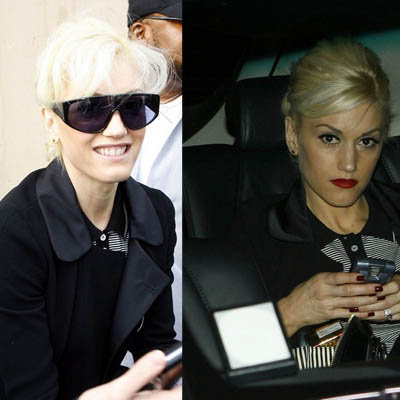 I know it's kinda hard to see her face with those giant sunglasses on but as far as I can tell, she is still the same Gwen. Of course, without makeup, her pallor is more pronounced, especially around her lips, but with that smile, her casual 'do, and great accessories, who needs makeup? By the way, both pictures are from the same day when she appeared on the Jimmy Kimmel show. One before the magic and one after!
---
19

Halle Berry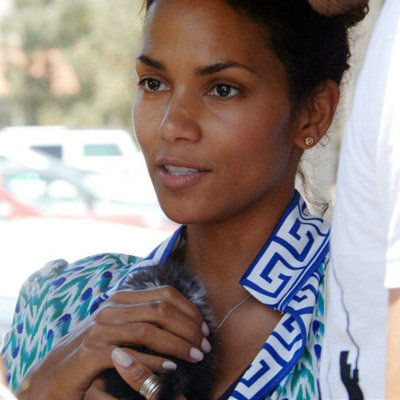 I think Halle has a natural beauty about her. She might not look glamorous but she does look beautiful, and I'm loving her flawless skin!
---
20

Kate Moss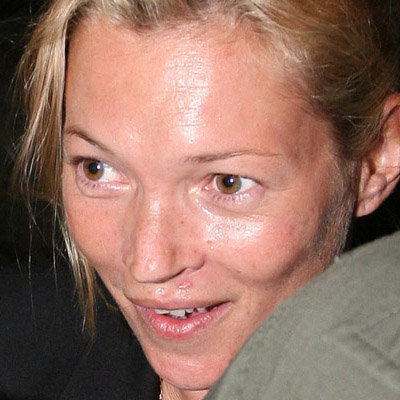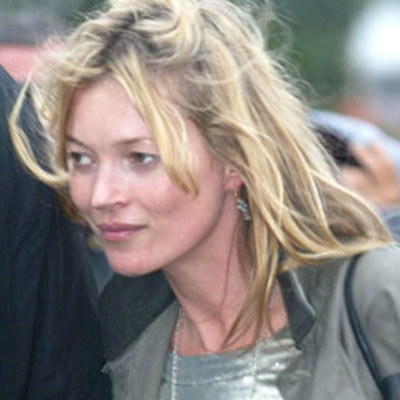 Omg! I had no idea Kate Moss would look this bad without makeup! It's sad really... The thing is, I don't think it has to do with the lack of makeup; I think it's an indictment of some of the lifestyle choices she's made.
---
21

Madonna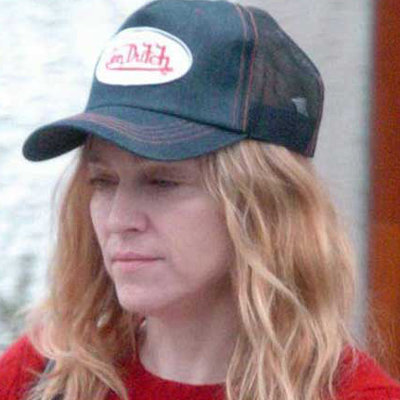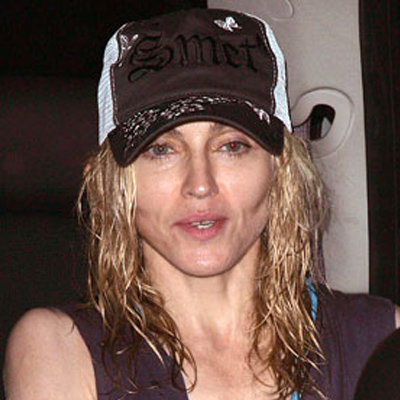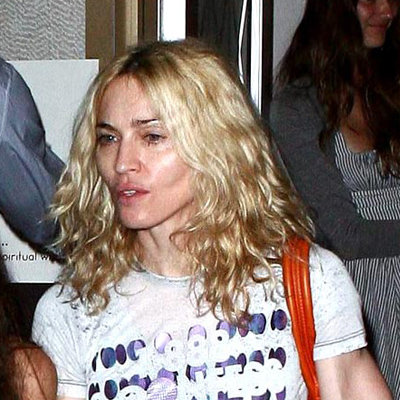 Hmmm... I'm kinda on the fence with this one. Madonna has the body of a rock star but her face has definitely been affected by age. Then again, you can't really blame her for that, can you? She's a mom, she still makes music and tours all over the world, and regardless of her age, she does take care of herself. That bone structure!
---
22

Nicole Kidman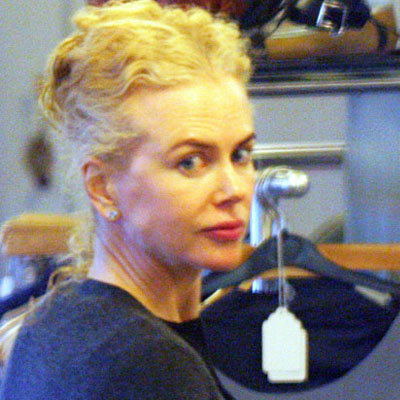 Wow! I would have never imagined that THIS is how Nicole Kidman looks without makeup. For her sake, I'm really hoping this is just a bad picture! I'm going to venture a guess and say it is, because the weird expression notwithstanding, her skin is clear with her signature porcelain look, her eyes stand out, and I personally think her hair looks cute.
---
23

Uma Thurman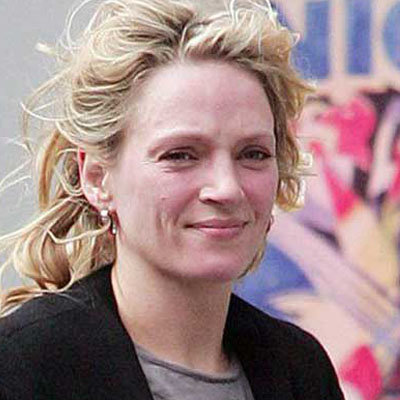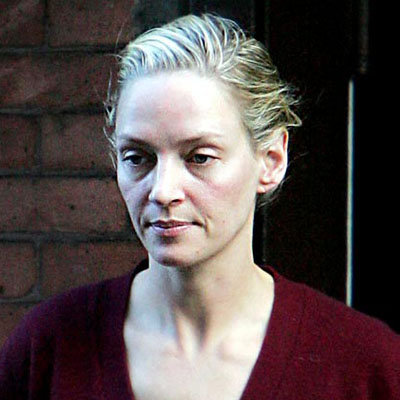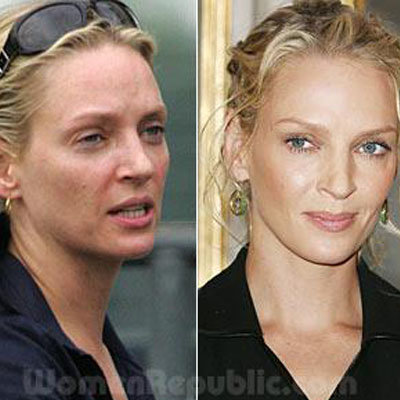 Hmmm... Uma pretty much looks the same. Maybe a little puffy-eyed but her transformation with makeup isn't all that different to me. Again, there are some things you just can't hide. Makeup might enhance her lips, eyes, and cheekbones, but they're still standouts when she goes fresh-faced. Take a lesson!
---
24

Heidi Klum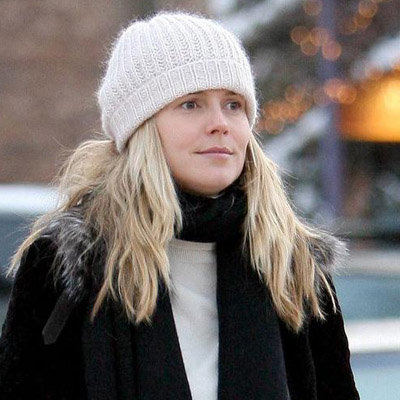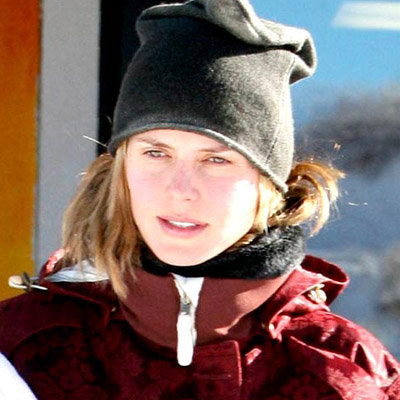 Wow! Heidi has the most amazing, impeccable porcelain skin I have seen! Okay, too many adjectives, but what can I say? Her face looks gorgeous! I can hardly believe makeup isn't involved...
---
25

Kim Kardishian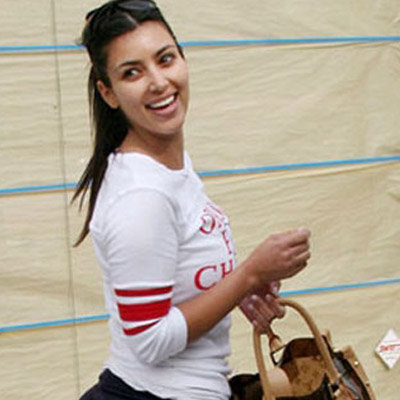 I can't believe I'm about to say this but Kim actually looks good. I hardly expected a pretty face under all those layers of makeup. Heck, I'll say it: I think she looks better going natural. What about you?
---
26

Katherine Heigl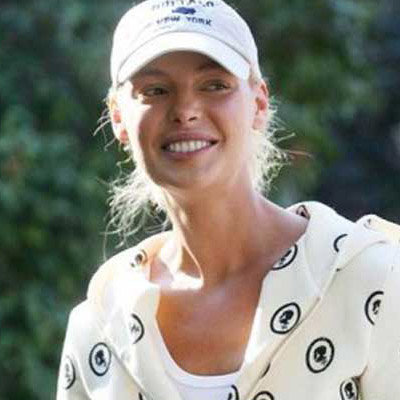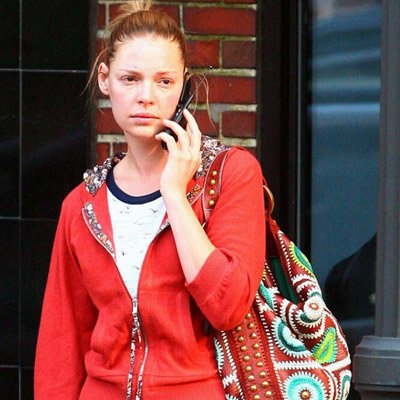 Katherine's lacklustre without makeup, but she's also still pretty. She's missing that red carpet "oomph," but life's not a red carpet and there's no reason she should ever be ashamed to get caught without makeup. Especially in that first pic, her smile is all the enhancement she needs!
---
27

Hilary Duff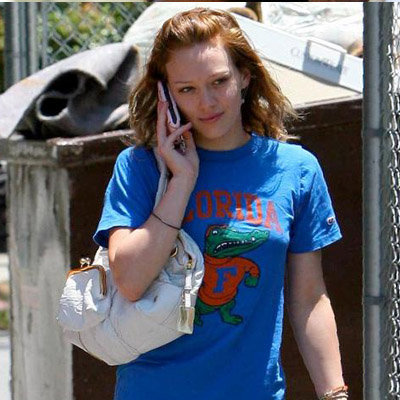 Definitely cute sans makeup! That's all there is to it!
---
28

Nicole Richie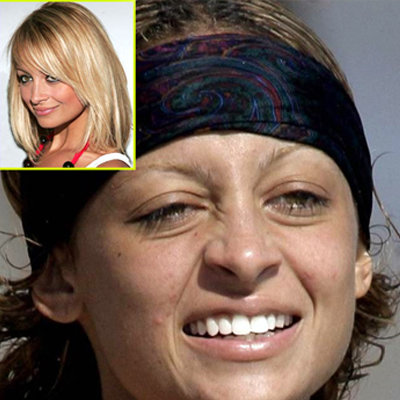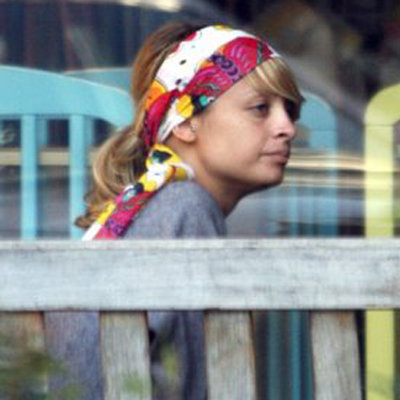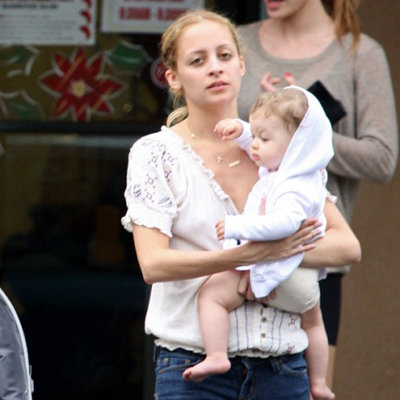 Okay, the first picture is just hideous! I know, that's mean, but to be fair, I'm pretty sure it's her expression. The second is blah but not bad at all. I don't mind her in the third one a bit. She looks healthy and rested. Motherhood's done her some good.
---
29

Kate Hudson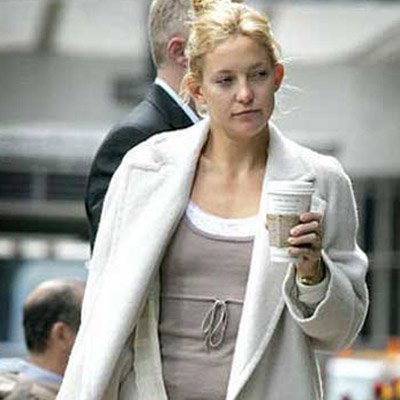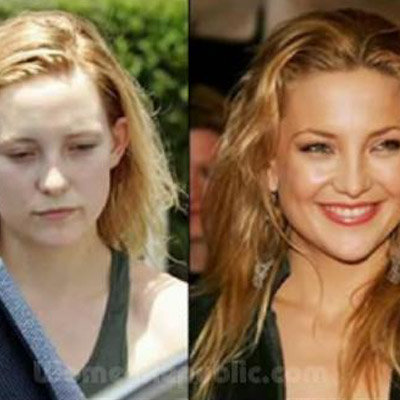 One more to the neutral list, I suppose. She looks a little washed out but pretty, don't you think?
---
30

Rihanna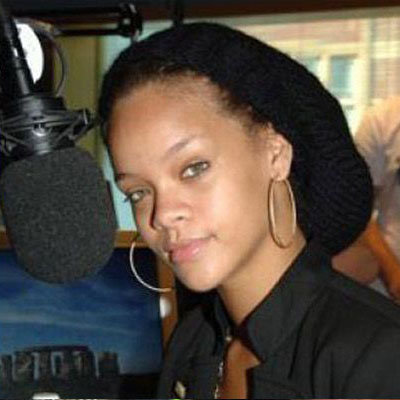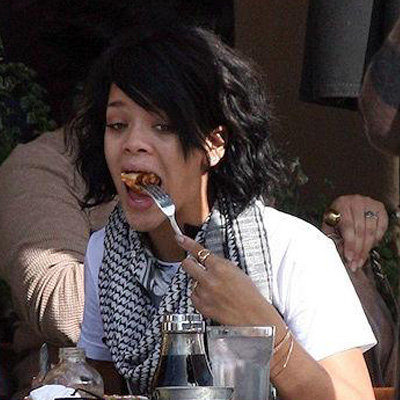 And this is why Rihanna deserves her title as one of the hottest women of today! She looks fabulous without makeup. Her skin's glowing, her eyes are twinkling, and she's even working that messy hair-do in the second photo... So no complaints here!
---
31

Lisa Kudrow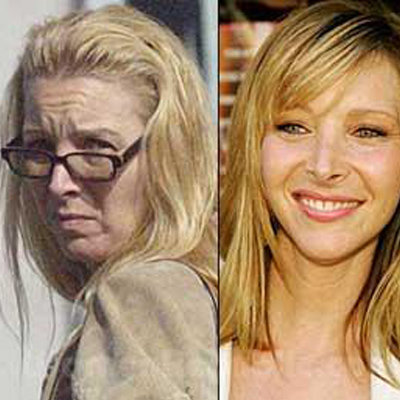 I'm beyond mortified by this photo! I really think this is just a bad picture, but it's a good illustration. Ladies, you don't need to pile on the makeup and neither do your favorite celebs, but a little grooming goes a long way! Greasy hair went out with '90s grunge; if Lisa had a better coif here, I wouldn't have any complaints -- I even think the scowl is kind of cute!
---
31

Jennifer Lopez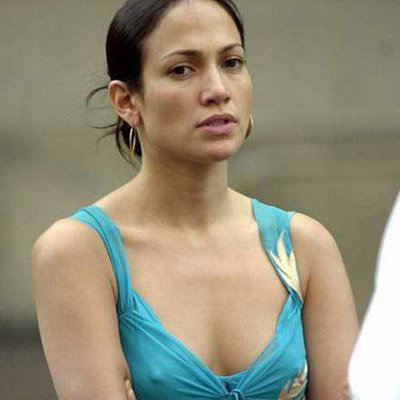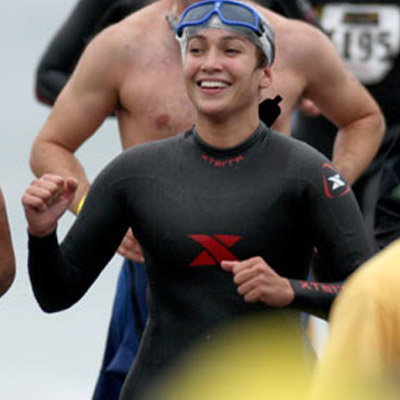 She looks as fresh as the morning dew! Any woman who can look good in a wet suit without makeup is truly commendable...
---
32

Jennifer Hudson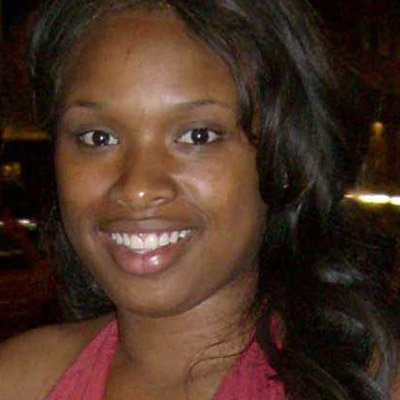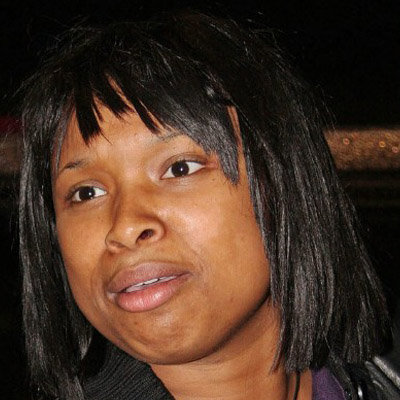 I love Jennifer Hudson's voice, and I don't mind her without makeup either. I'll admit, I much prefer the first picture -- see, ladies? Smiles are the best accessories. The second caught her at the wrong time, but her skin is gorgeous, her eyes are bright, and I sort of love those messy, asymmetrical bangs.
---
33

Pamela Anderson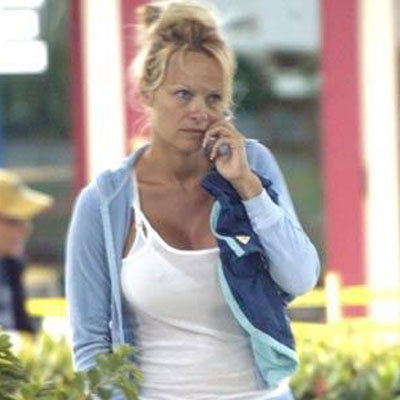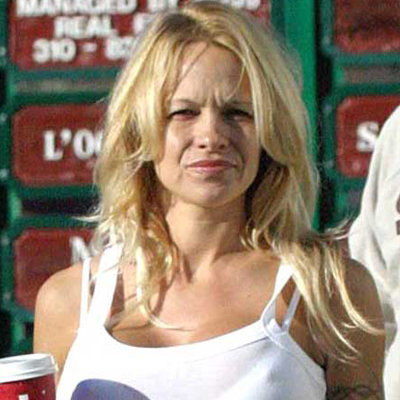 I've never really liked Pam but without makeup, she looks like a really pretty mom. I think I like her better this way. It reminds me of her way-back Home Improvement days somehow.
---
34

Kate Beckinsale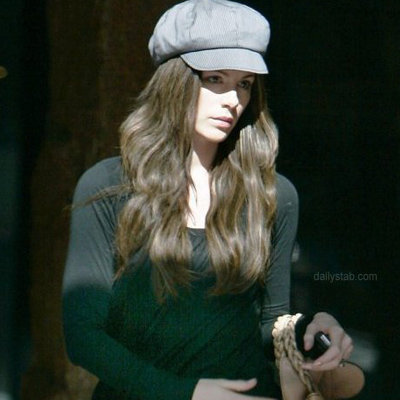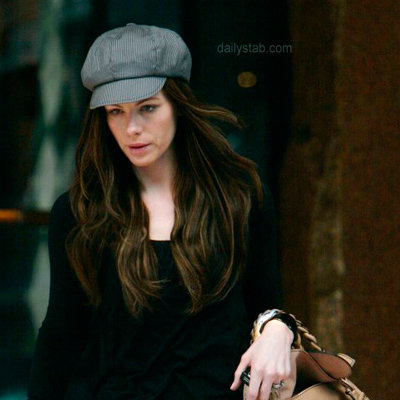 When I first saw these pictures, I refused to believe that Kate had no makeup on! I mean no one has that perfect a complexion. So if it's true that these in fact are pictures of her without makeup, I'm just gonna say WOW!
---
35

Christina Aguilera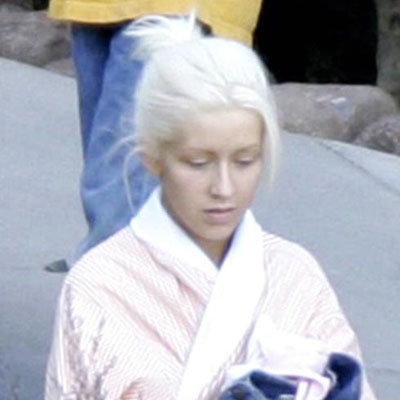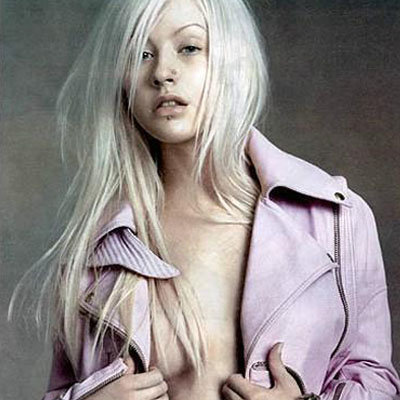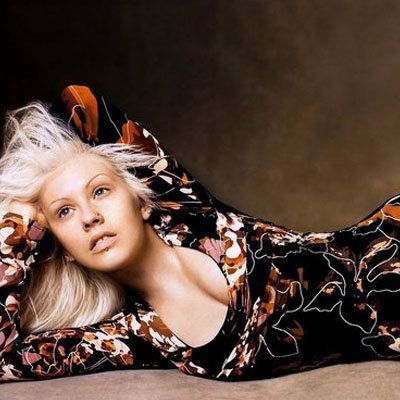 I prefer this nude look so much better than her "Lady Marmalade look"! Though I've gotta say that I'm not a big fan of the hair color. Almost makes her look granny like... especially in the first picture! Kudos to her for posing sans makeup for Versace though... it takes some serious guts to do something like that. Shocking, huh?!
Don't you feel a little cheated? I definitely do! But at the same time I'm glad that celebrities are not always caked in makeup... AND that there are times when even they can't spare the 15 minutes to glam-up! Really takes off this whole pressure of having to look perfect all the time. And it's always also nice to know that some celebrities are still beautiful under all that. Above all, just remember that you're beautiful underneath all your makeup too -- and like many of your favorite celebs, you probably look even better when you're fresh-faced!
Photo credits: topsocialite.com, celebrity-bigbrother.com, totalbeauty.com, womenrepublic.co.uk, omg.yahoo.com, thehollywoodgossip.com, harpersbazaar.com, stylebistro.com
---
Comments
Popular
Related
Recent