Every woman looks gorgeous and glowing on her wedding day, but for some reason celebrity brides always look especially beautiful! Here is a list of my favorite gorgeous celebrity brides, along with details on their dresses and accessories… enjoy!
---
1

Jacqueline Lee Bouvier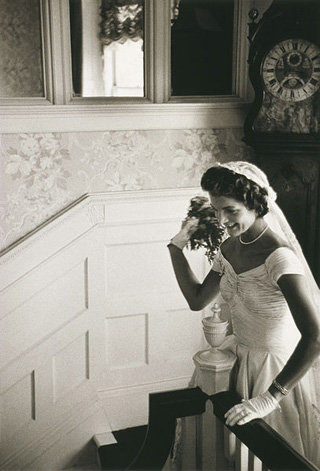 The entire Kennedy family is still one of the most influential and interesting in America, the closest thing we have to royalty. Jackie Kennedy inspired the fashion of an entire generation of women, starting with her wedding gown. She didn't trust her own taste, which was simple yet elegant, so her mother chose the dress-maker, Ann Lowe of New York.
---
2

Grace Kelly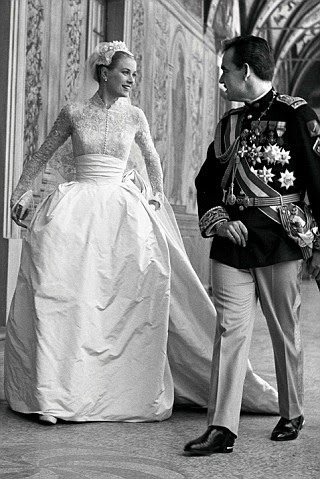 Long before she wed a prince, Grace Kelly was the epitome of style and elegance. She was certainly one of the most beautiful brides, her dress a one-of-a-kind design by Academy-Award winning designer Helen Rose. To make the dress, Rose used thousands of the tiniest pearls, 25 yards of silk taffeta, 100 yards of silk net, and 125-year-old rose-point lace bought from a museum.
---
3

Princess Diana of Wales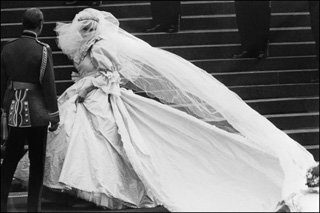 I remember staying up late with my mother and sister, and an estimated 750 million other people worldwide, to watch Lady Diana Spencer marry her prince charming in 1981. She was everything that was demure and lady-like, and I loved her fluffy fairy-tale dress. The dress was an ivory taffeta creation by Elizabeth Emmanuel, with antique lace and an amazing 25-foot train.
---
4

Rebecca Romijn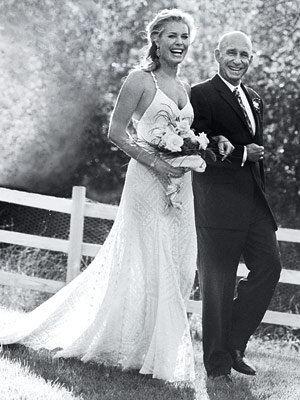 When she wed actor Jerry O'Connell, the gorgeous ex-Victoria's Secret model and actress wore a beautiful creamy lace Ralph Lauren spaghetti-strap gown paired with gold Sergio Rossi heels, a gold bracelet and multi-colored diamond chandelier earrings by Neil Lane.
---
5

Fergie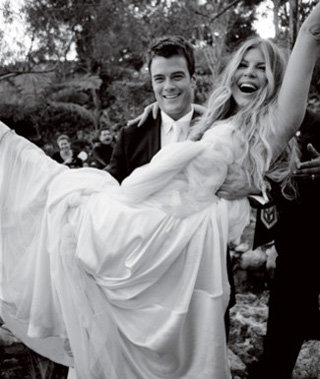 Natural-looking, glowing, and gorgeous! Fergie wore not one but two gowns by Dolce & Gabbana, one formal one for the ceremony, and a shorter version for the reception. She wore both gowns with a simple diamond tear-drop necklace and diamond lizard cuff bracelet by H. Stern, who also designed her and her new husband, John Duhamel's, wedding bands.
---
6

Nicole Kidman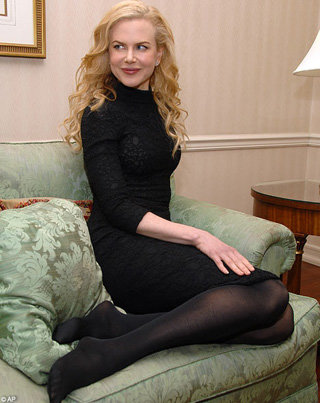 I've always considered Nicole Kidman to be a modern Grace Kelly, all elegance and class, with just a little edge to her unique style. To tie the knot with country star Keith Urban, she wore a marvelous empire-waist one-shouldered Balenciaga gown.
---
7

Ashlee Simpson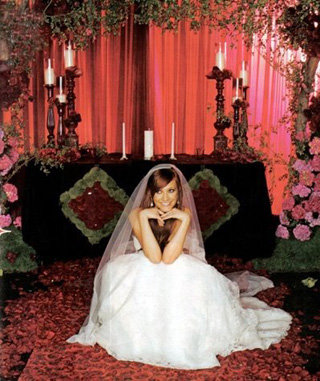 When Ashlee married her rocker-sweetheart Pete Wentz, they got creative and chose an Alice in Wonderland theme. For the ceremony, officiated by her father, Ashlee wore a cathedral-length veil and a gorgeous ivory lace Monique Lhuillier gown.
---
8

Natasha Bedingfield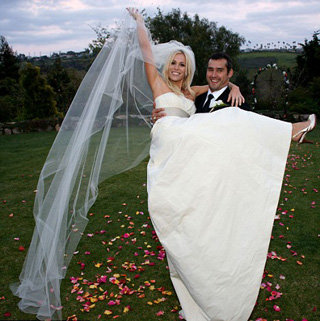 Songstress Natasha Bedingfield looked so beautiful and happy on her wedding day! Designer Vera Wang designed a wedding dress just for her… and I love the sash!
---
9

Milla Jovovich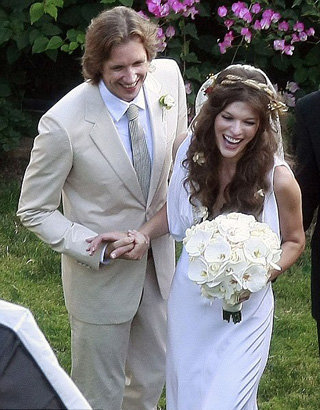 I wish I could be as bold with fashion and style as Milla, but I'm just not that brave. She designed her Grecian-style mini-dress herself, and exchanged wedding bands designed by Neil Lane. I love her unique headpiece, too… she looks like a goddess!
---
10

Kristin Bauer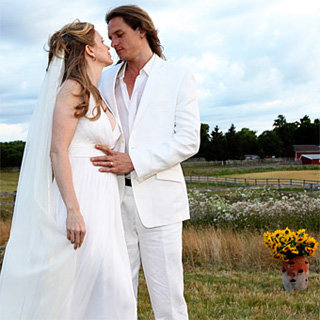 I know a lot of people who are totally hooked on True Blood, and they were all thrilled when one of the show's stars, Kristen Bauer, got married. In fact, Kristen Bauer even got help from the show's wardrobe stylist to select her Alberta Ferretti wedding gown!
There were so many other celebrity brides I wanted to include, such as Gwen Stefani, Zooey Deschanel, and Katherine Heigl… I hope to be half as lovely as any of them on my own wedding day! Which celebrity's wedding-day style do you like the best? What look or theme will you choose on your own special day? Let me know!
More
---
Comments
Popular
Recent