Did you know that in the past, a bride didn't buy a special dress just for her wedding? She bought an outfit that could be worn again and again. It was only comparatively recently that the big white dress became standard. Now, a lot of brides prefer a dress in a non-traditional style (I wore a wine-colored velvet dress). If you're looking for a different dress for your own wedding, here's some styles that you might like to consider.
---
1

Formal Gown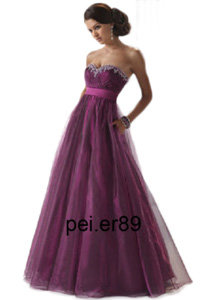 Price: $140 at cgi.ebay.com
What a beauty! Any woman would feel spectacular wearing this beautiful gown on her wedding day. It will be custom made to fit your measurements. You can choose from over 80 colors, so will be sure to find the perfect shade for you.
---
2

Satin Corset Dress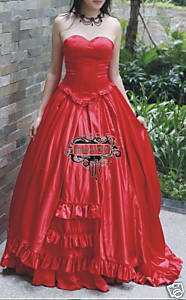 Price: $80.99 at cgi.ebay.com
If you really want to make an impact, this is the dress for you! This stunning red gown laces up at the back, and with its bold color would suit a Gothic bride. It would look amazing on anyone with dark hair.
3

Romantic Dress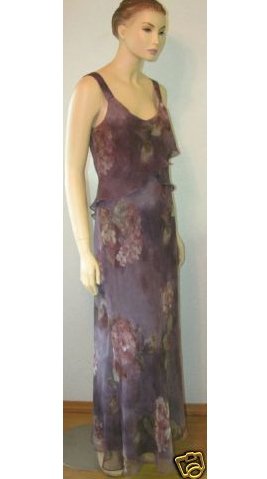 Price: $35 at cgi.ebay.com
This would be a great choice for someone who prefers a softer look. It's also very versatile, as it could be worn again at other parties or events. I'd say it has a bit of a Thirties look about it, if you like vintage styles.
---
4

Lime/Gold Formal Gown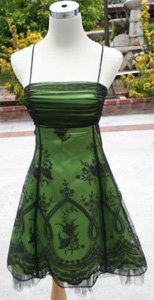 Price: $49.20 at cgi.ebay.com
This might not be an obvious wedding dress, but then that's the whole point of this blog! I reckon that this dress would be ideal for a young, petite bride who is having a relatively informal civil wedding.
---
5

1920s Flapper Dress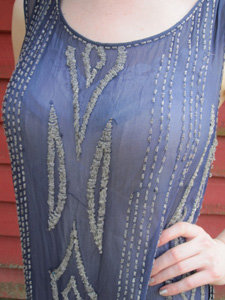 Price: $459 at cgi.ebay.com
You could easily spend $500 on a conventional wedding dress, so if your budget allows why not opt for a stunning vintage original? This flapper dress is sure to get many compliments – and just think how amazing it would be to get married in a piece of history!
---
6

1930s Wedding Dress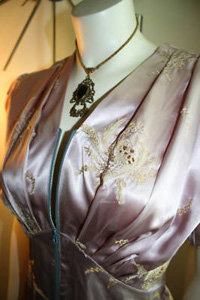 Price: $139.99 at cgi.ebay.com
Here's another vintage piece – I do love vintage clothes! This could have been a wedding dress originally, so it would be nice to see it used for the same purpose by another bride. The dress is a lovely soft lavender color, and very typical of the 1930s style as seen in films of the era.
---
7

Medieval Gown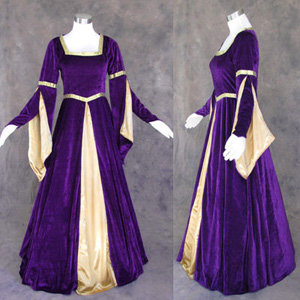 Price: $114.99 at cgi.ebay.com
No, this one isn't a vintage original! Medieval/renaissance style gowns are becoming very popular among people looking for a themed wedding. The great thing about this type of dress is that it is available in a variety of colors and sizes, and would look stunning on a plus-sized bride.
---
8

50s Dress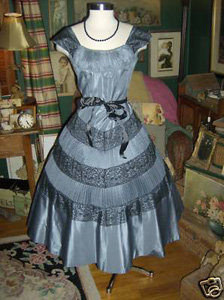 Price: $220 at cgi.ebay.com
The good thing about buying a vintage dress for your wedding is that you will be buying what is now a one-off. You won't see anything like this lovely full-skirted dress on another bride. Clothes were also of beautiful quality in those days, and if you love the era you will be sure to find more opportunities to wear this dress.
What would you wear if you got married – traditional white or something different? If you're already married, and you opted for an alternative dress, what did people say? How did you feel?
---
Comments
Popular
Related
Recent