Wedding cakes seem to be the focus of your wedding reception, and most brides want their cake to be goregeous as well as tasty. I'm having my own cake for my wedding custom made! Here's a few beautiful cake ideas to get you started!
---
1

Intricate Designing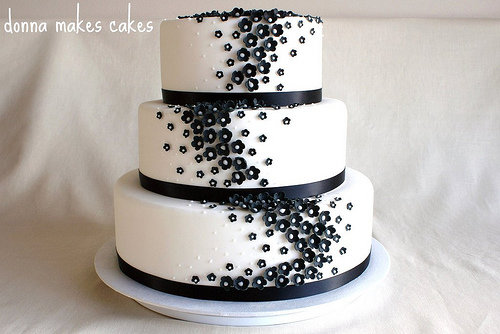 Photo Credit: donna_makes_cakes
The designs on this cake are so unique and delicate you almost wouldn't want to eat it!! This cake looks classy and timeless. It will still be beautiful in pictures in years to come.
Yasmine
and #2 Gorgeous...
---
2

Snowflake Cake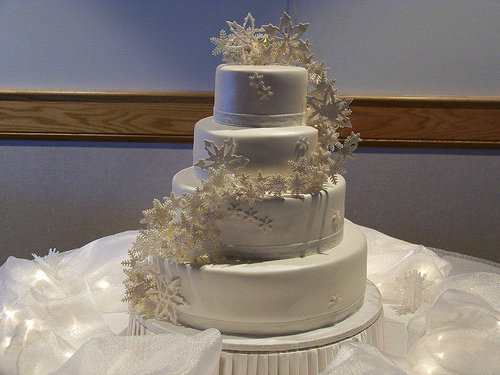 Photo Credit: cdgleason
Wow!! A picture is worth a thousand words and this picture says it all!! Perfect for a winter wedding, this cake is absolutely gorgeous.
Trendinig Stories
More Stories ...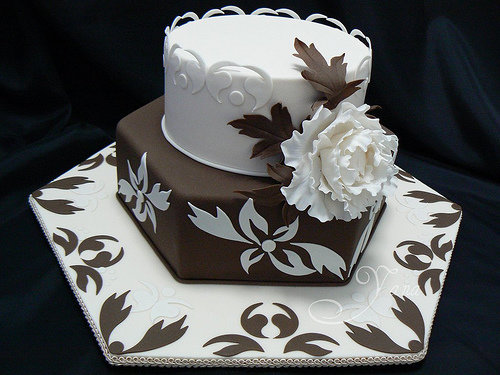 Photo Credit: Yana's cakes
This cake is almost too beautiful to eat! Just looking at it makes me want to have a brown and white themed wedding. The designs on this cake are gorgeous and perfectly symmetrical.
---
4

Tall and Tiered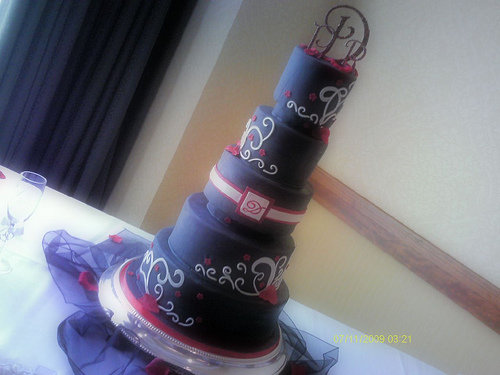 Photo Credit: lilthorner
I love the classiness and grace this cake has! The colors are so modern yet perfect together and the cake looks so graceful and perfectly put together. I love the design of the whole cake!
---
5

Country Cutie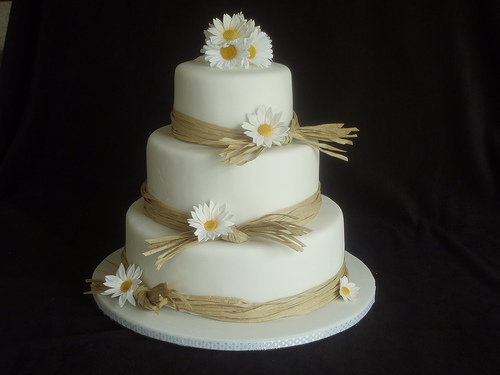 Photo Credit: JaneBK
If your wedding has a country theme, then this is the cake for you! The little daisies are so whimsical and the straw adds the perfect amount of sweet country flair. The cream color of the icing goes perfectly with the shading of the daisies.
---
6

Mini Cakes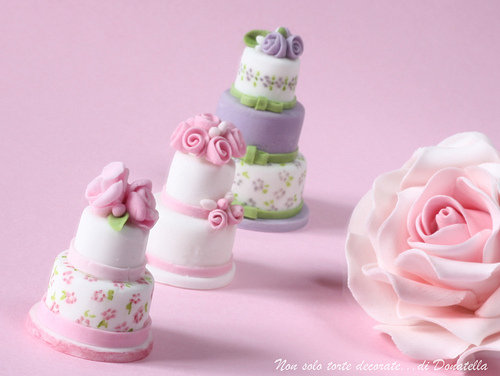 Photo Credit: semalo63
Not only are these little cakes goregeous, they are very unique and personal! Not too many people do this, it's a new trend and one that I think may stick around for a while. The soft pastel colors of these cakes are so feminine and great for a spring wedding.
---
7

Chocolate Malt Balls

This has got to be the most unique wedding cake I have ever seen! I love how this couple combined chocolate and vanilla, and did it such a personal way, with their love for chocolate malt balls! And it turned out so beautiful.

These are just a few of the many, many goregeous wedding cakes out there. I hope you enjoyed looking through my favorite picks! Which one do you like best?

Top Photo Credit: abbietabbie
---
Comments
Popular
Related
Recent