Everyone has been talking about Kate Middleton, Prince William, the Royal family, and the Queen, but what about the other side of this wedding? Lately we have seen Kate's beautiful sister Pippa hanging around, but what about the mother of the bride! Not only do we look at what the bride and bridesmaids wear, but we love to look at what dress the 9 Reasons to Call Your Mother Today ... @Amber is wearing too, do you think it will be one of these lovely dresses....
---
6

Traditional....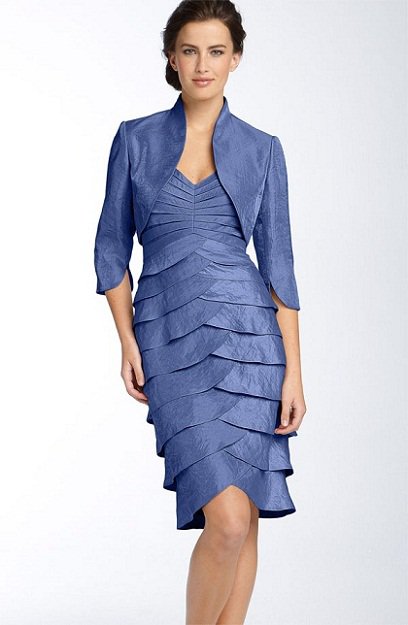 Price: $228.00
This tiered style has become very trendy and popular with many mother of the brides and this dress by Adrianna Papellwould look beautiful on Carole Middleton. It's a dress even the Queen would approve of! I love the blue color and the matching bolero; lovely for the Royal Weddingor any wedding!
senorita
is jus so awesome...loved it......
5

Pretty in Pink...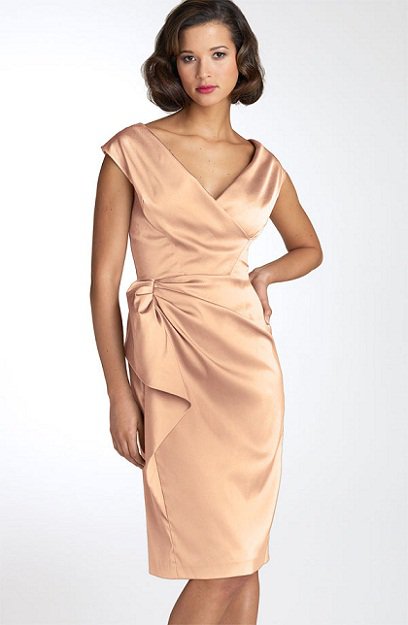 Price: $168.00
Kate Middleton'smother is beautiful and classy, which is why this pretty dress byMaggy Londonwould look gorgeous on her. The sweet pink champagne color is a wonderful tone for mother of the brides, not too showy but still a nice color that stands on it's own. What will your mom be wearing on your big day?
---
4

The Little Black Dress...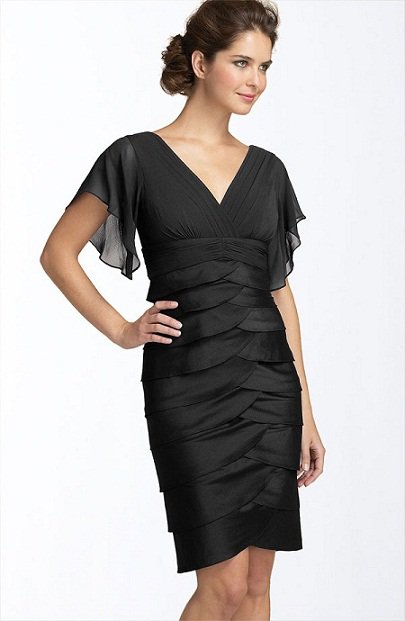 Price: $178.00
Some mother of the brides don't mind wearing black to their daughter's wedding, but others see black as too dark for the big day. Do you think Carole Middleton would wear a little black dress like this one from Adrianna Papell? I think if the look of the dress is sophisticated enough like this one, the color shouldn't matter.
---
3

Simple and Chic...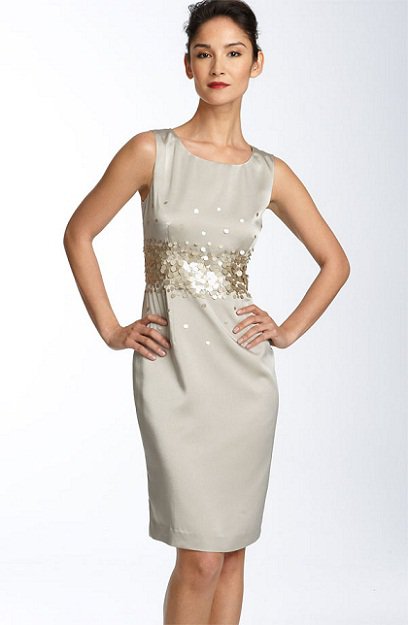 Price: $158.00
Maybe Kate's mother Carole doesn't want to be in the spotlight during the Royal Weddingand would like her beautiful daughter to shine all on her own. If she's not a motherzilla like some of us know, this simple yet chic Calvin Kleindress would be the perfect outfit for her.
---
2

One Shoulder...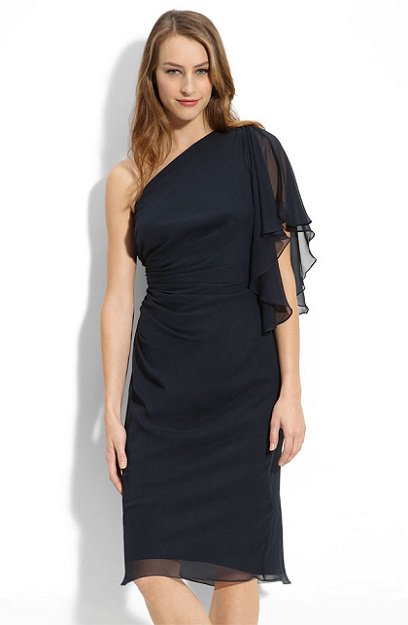 Price: $159.90
Would the mother of the princess bride dare to wear something sexy like this one shoulder dress by Tadashi Shoji? One shoulder dresses can be very sexy and classy as well. If Carole Middleton wants to be part of the spotlight with her daughter she might want to wear something like this or even the next dress...
1

Elegant and Royal...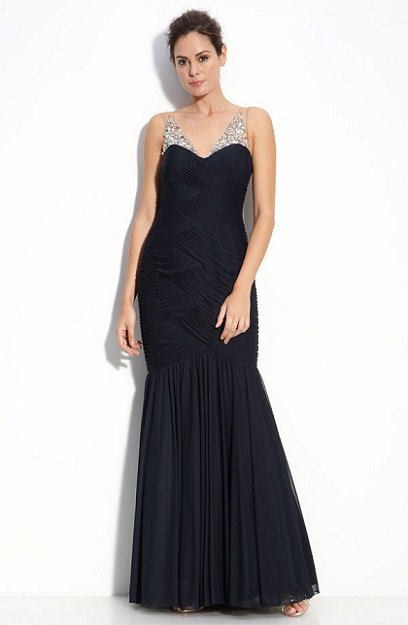 Price: $298.00
The Royal Wedding will be watched by millions and attended by Kings, Queens, Dukes, Duchess', and even celebrities. So perhaps Kate's mother will wear something more elegant and more of a show stopping outfit like this Adrianna Papellmermaid dress.
Would your mother wear one of these lovely dresses on your wedding day?
Dress Photos: Shop.Nordstrom.com
Top Photo: RoyalWedding.aol.com
---
Comments
Popular
Related
Recent