Ah Prom night! That special night that so many of us dream of (aside from our wedding day of course). Handsome boys dressed in their best, beautiful corsages, a limo ride if you're lucky and most of all gorgeous prom dresses! When it comes to prom, we know that you want to look your best and the first step towards that is picking the right dress. Say hello to David's Bridal!
Now I know what you're thinking, why would I go to a bridal site to buy a prom dress? But if you really think about it, prom dresses are all about the perfect fit, the right style and to-die-for looks and who better versed at these than someone who specializes in wedding dresses. David's Bridal has some of the best and most affordable prom dresses I've ever come across and here are five reasons why I think you should shop here:
1

Gorgeous Long Prom Dresses

When it comes to prom dresses, you just can't go wrong with a classic long dress and at David's Bridal, you will find a huge variety in long prom dresses. Here are three of my favorites: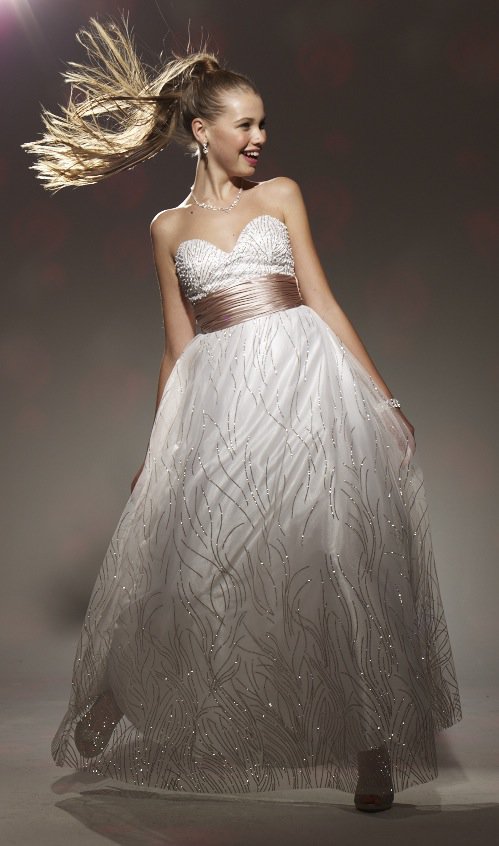 From the color to the delicate bead details to the sexy slit, this long prom dress will make you the center of attention instantly!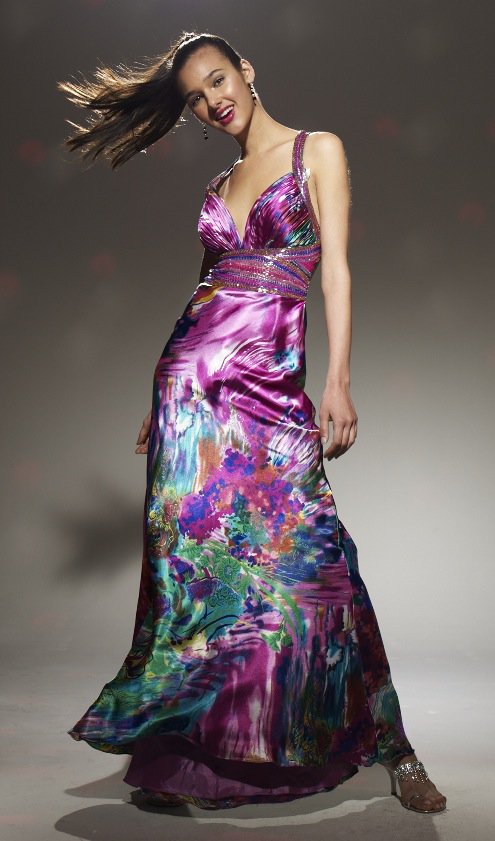 Here's another fabulous long prom dress that is elegant with the kind of back that will make all jaws drop!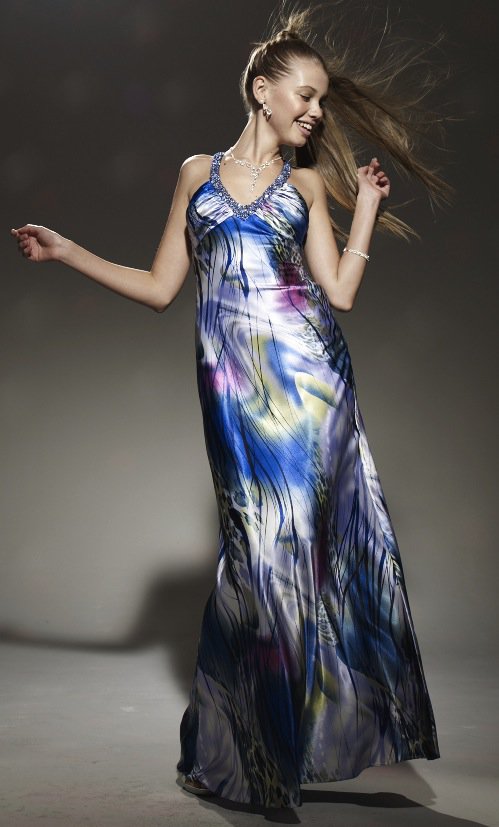 2

Short Prom Dresses

While long dresses are great, there is no reason why you shouldn't opt for a short prom dress instead. After all, a long night of dancing may just be easier with a shorter dress and if this sounds appealing to you, check out the DavidsBridal.com "short prom dress" section for some amazing choices! My favorite is this glitter pick up dress. Short, super cute with a voluminous bottom that definitely adds a va va voom factor!
3

Plus Size Prom Dresses

If you are a gorgeous plus sized girl, we know that it can be hard to find a pretty prom dress but David's Bridal has got that covered. Check out their plus size prom dresses and you will know what I mean. From beautiful colors to fabulous styles, there's a prom dress for every plus sized girl out there.
4

Accessories for Your Prom Dress

Needless to say, picking the right prom dress is just half of the battle. At the end of the day, accessories make (or break) the dress. You can find the perfect accessories be it shoes, jewelry, bags or even lingerie for your dream prom dress.

Some of my favorites are:
You can never go wrong with a pair of pretty glitter platforms!
This is the ideal purse for your prom night. It is simple, elegant and comes in a variety of colors so whatever your prom dress, you can be sure to find one that fits perfectly!
These stunning chandelier earrings will instantly add glamour to any prom dress that you pick.
5

Win Your Prom Dress

Yes, you read that right. If you like what you see at DavidsBridal.com, you can enter their sweepstake to win your dream prom dress!

Girls, if you want your prom night to be one that you will remember forever (for the right reasons of course), visit David's Bridal for some stunning prom dresses. I promise you won't regret it!