Though I wasn't part of the fabulous birdcage veil trend for my own **wedding, I love the classy, fun and sexy style they give a bride as she walks down the aisle on her big day. For some brides the veil completes their sassy look from head to toe and for others it gives them that retro, vintage feel they were hoping for. Check out these 7 birdcage veils** to find the one that will help you rock your favorite style on your wedding day!
---
7

Float like a Butterfly...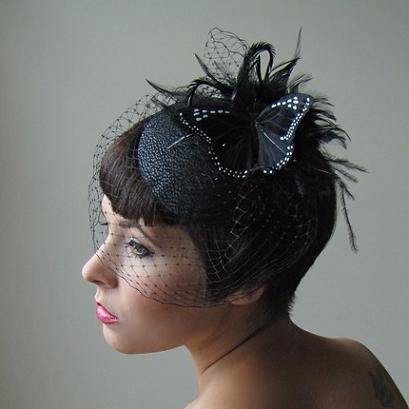 Photo:Etsy.com
Price: $70.00
She's a** sassy bride** with a short dress and a red crinolinethat matches her sexy red high heels. As she walks down the aisle she floats like the butterfly on her unique birdcage veil as well as the butterflyin her white and red rose bouquet! A bride who knows what she loves and isn't afraid to show it! What sassy details does your birdcage veil have?
6

A Feather in Your Hat...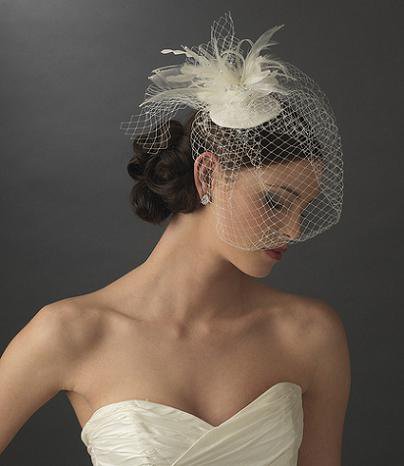 Photo: Daisy-Days.com
Price: $39.99
With her gorgeous mermaid gown this bride takes her new husband's breath away as he lifts her feathered birdcage veil to give her the first kiss of the rest of their lives together. The new couple love to party and always match one of their accessoriesas he also has feathers in his one of a kind boutonniere! What type of boutonniere will your fiance wear?
---
5

Bold and Beautiful...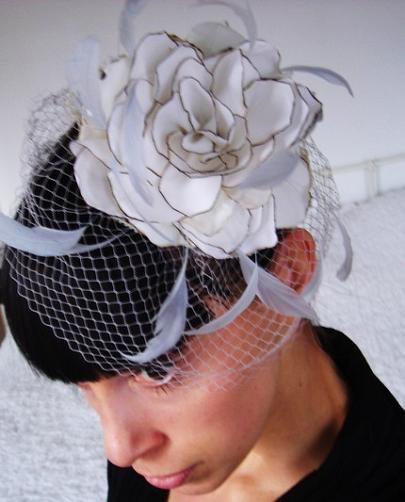 Photo: Etsy.com
Price: $85.00
You can always find her wearing big earrings, bold colored bangles, and white sunglasseswhile sun tanning on the roof top. This bride is known to all her friends as the Carrie Bradshaw of LA who will only been seen in Vera Wangon her wedding day, so her groom better not forget to RSVP! Are you a bride who loves to stand out in the crowd?
---
4

Proud as a Peacock...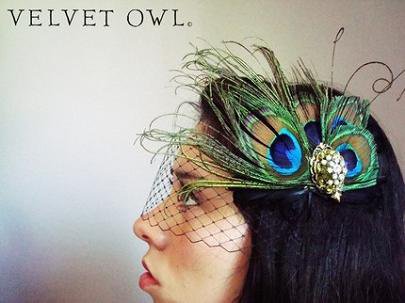 Photo: Etsy.com
Price: $89.00
The bride and groom's guests knew from their beautiful wedding invitationthat they were having a peacock inspired wedding, but little did they know the bride would be wearing peacock feathers in her amazing** birdcage veil**. There was also a surprise waiting for the bride from her wonderful groom who ordered a peacock wedding cakefor her! What will your wedding theme be inspired by?
---
3

A Little Bling in Your Flower...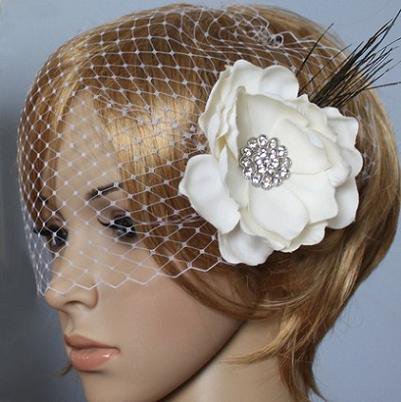 Photo: Etsy.com
Price: $49.00
Simple yet chic, that's her style for every day and for one very big day! To match her blinged out floral birdcage veil this simple brideclips two matching flowersonto her chic Louboutin heels that everyone is dying to know how much she paid for! Will you be wearing designer shoes on your wedding day?
---
2

Fun and Fabulous...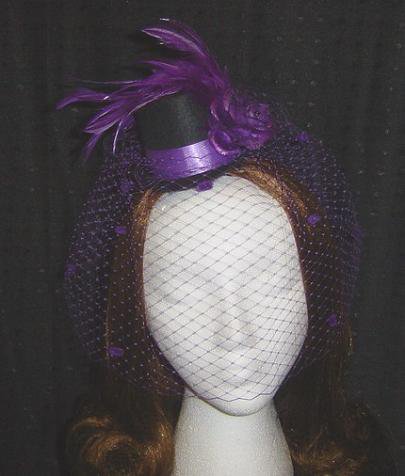 Photo: Etsy.com
Price: $55.00
Here is a confident bride whose mother is thrilled her daughter will be wearing a purple wedding gown to stay true to her offbeat style. To help her complete that offbeat flairfrom head to toe her mother bought her this fun and fabulous top hat birdcage veil that made her daughter smile from ear to ear! Did your mom buy you something you'll always remember for your wedding day?
Shakti
is chic and elegant....
---
1

Vintage Chic...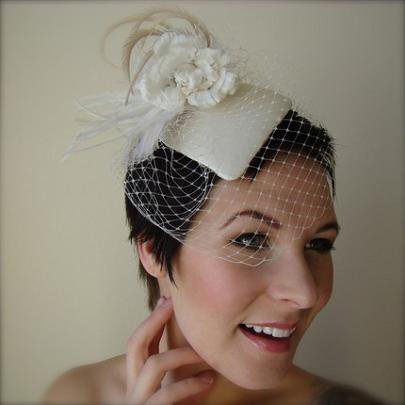 Photo: Etsy.com
Price: $60.00
Being a girl who was always obessed with the Flapper Girlstyle of the 20's, she knew that one day her wedding **would reflect that **era. When she found this vintage inspired tear drop birdcage veil this bride felt that her retro inspired wedding dream was coming true! Now she only needs to convince her fiance that the theme meant to be! Do you have anything vintage to wear on your big day?
What does your birdcage viel look like?
Are you a DIY bride, find out how to make your own birdcage veil!
Top Photo: RocknRollBride.com
---
Comments
Popular
Related
Recent