Popsugar is amazing because it is the complete opposite to the mean, opinionated, and nasty celebrity blogs out there. There is nothing wrong with those blogs but I love reading about celebrities without having to hate them. Pop definitely delivers.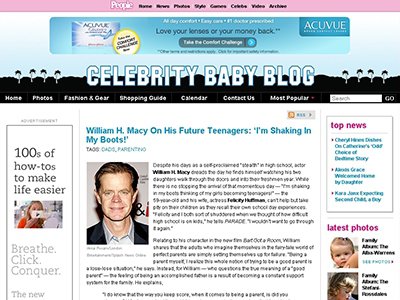 What could be more fascinating that celebrities? Their children, of course! This blog is fantastic because I get to see the cute outcomes of various celebrity matches.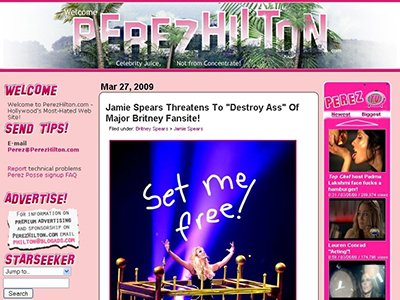 Everyone knows Perez. He's the "Queen of All Media," after all. I don't always agree with his posts but it's just so much fun reading him.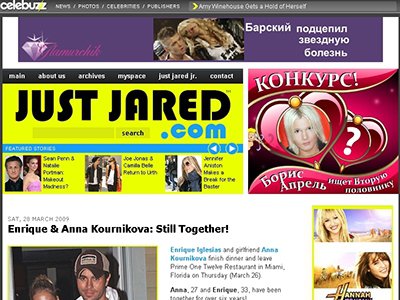 This is another "nice" celebrity blog. What I love most about Just Jared are the pictures that come with every post. During the awards season, if you want to look at Angelina's dress from all angles, Just Jared is your guy.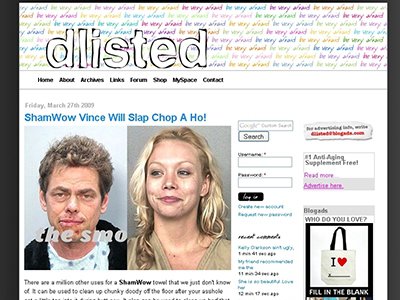 This is defnitely one of my daily surfing stops. This blog is just too funny for words. Loaded with sarcasm and attitude, this blog is pure guilty pleasure.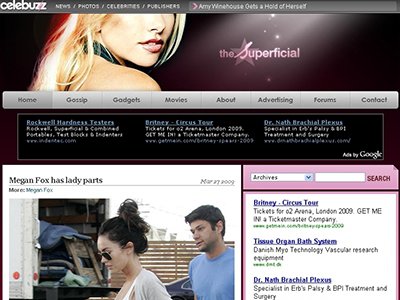 A celebrity blog with attitude. The posts here are really funny. It's also fun to exchange opinions with the other readers.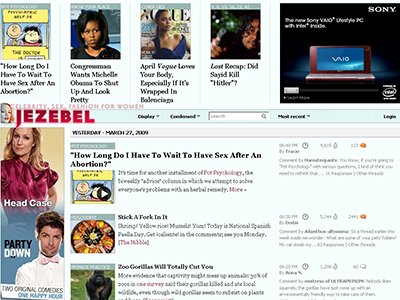 This blog is not focused on actors and performers alone. You'll also get dirt on famous politicians and media personalities. Truly delectable.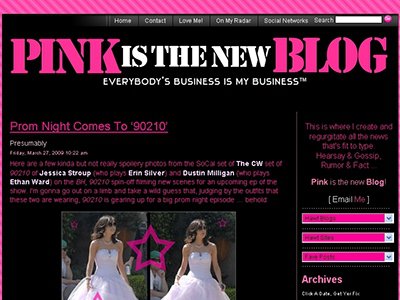 If you can get past the sheer "pink-ness" of the font, you'll love this blog. It takes a while for my eyes to adjust but this blog is chock full of stories about our favorite celebrities. The pink stars on the photos add a cute touch.
This is a great blog if you want to stalk Suri or the Brangelina brood. The owner is a celebrity mom, too. I am really curious who she is.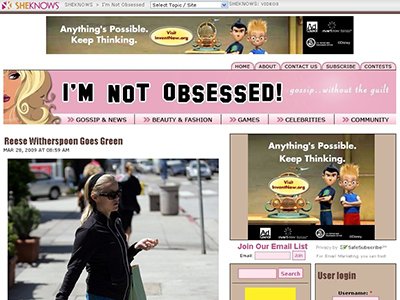 After visiting I Am Not Obsessed, you will know more than just the latest gossip on your favorite stars. You will also get amazing tips on celebrity fashion, shopping alerts, and more.