The owner of this blog aims to lose 30 lbs in 6 months by trying a different diet program each month. Her journey is very inspirational. If you are interested in certain diet programs, Fat Lady Singz is a great help.
---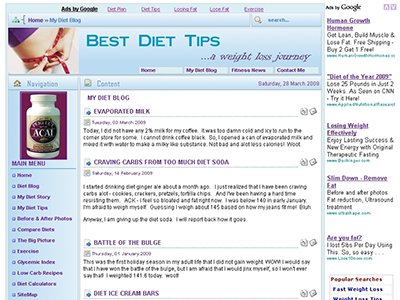 The lady behind this blog is brave enough to show us her dieting journey. She has lost over a hundred pounds by trying different diet plans. Her transformation is truly wonderful.
---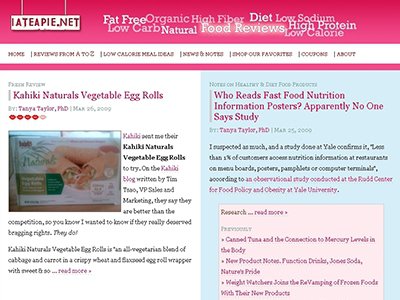 The blog title is really funny. The purpose of the blog is to review all healthy and diet foods in the market today. The blog owner is a food chemist and surely knows what she's talking about. Before buying that protein bar from the health store, you'd better read I Ate A Pie first to make sure you are working towards a healthy life.
---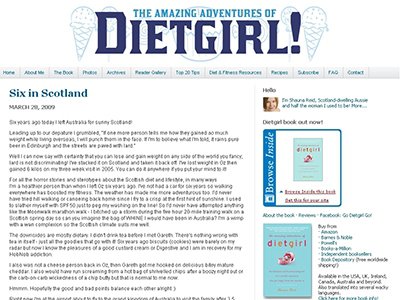 Shauna Reid, aka Dietgirl, is one proof that achieving ideal weight starts in our head and is not just about following a perfect diet plan. Her blog talks about the changes in lifestyle that one can do in order to lose weight. She inspires me.
---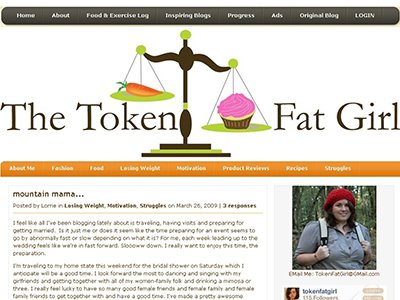 Isn't the blog title a little sad? Lorrie is a beautiful girl struggling with weight loss. Her story is truly touching and you really feel like rooting for her because she is just amazing.
---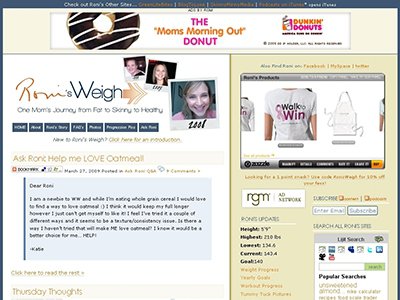 Roni is a great mom who has made fortune and helped lots of people by tackling her weight issues. She started a web community of people who blog about losing weight. She is definitely a gem.
---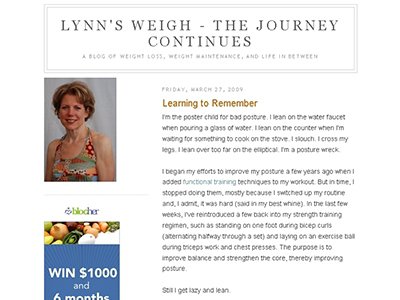 Since starting her weight loss journey, Lynn has lost 168 pounds. Now she's healthy and fabulous. I love her stories and opinions on various weight loss trends today.
---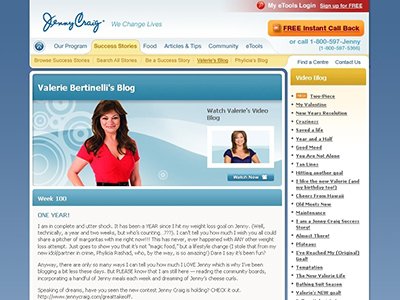 I love this blog because Valerie Bertinelli is a famous celebrity. I read this because I am curious about what a famous person goes through while dieting. However, I also read it because I know her story is an inspiration to everyone.
---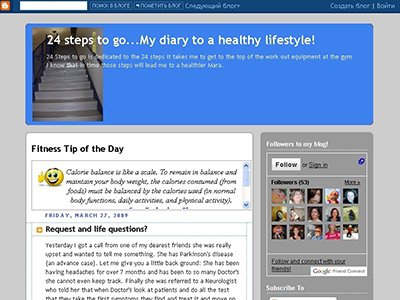 A fantastic blog by a lady bent on losing weight by doing exercise. She chronicles her working-out journeys and experiencies with great enthuriasm. I love her stories.
---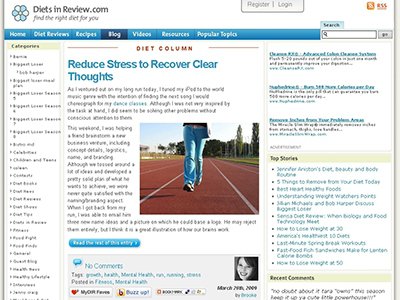 This is wonderful resource for health and dieting tips. They also cover the TV show "Biggest Loser," which is great if you never get a chance to catch the shw on TV.
More
---
Comments
Popular
Recent