This blog is intended for all of you new moms out there that are struggling with trying to lose weight. I was there in yours shoe four years ago. I had a baby five years ago, when I was 19 and didn't figure out how to get rid of the weight until a year later. I'm still trying to lose weight as I had another child. I must start by telling you that losing weight is not about starving yourself. When you eat too little, the only place you will feel lighter is the head. I am going to give you 10 best foods for losing weight after having a baby.
---
10

Steak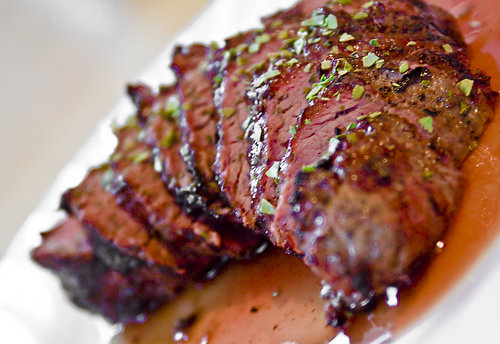 If you like meat, then I know you are going to really like this. The protein that is in the lean cuts of steak will help keep your muscle mass during weight loss. With this, you will be shedding more of that frustrating pudge. Try grilling or broiling a top round or sirloin. Slice it thinly and top it with a salad. This is definitely one of the best foods for losing weight after having a baby. Yummy.
Photo Credit: The Busy Brain
---
9

Eggs

Do you like eggs from your head to your toes? Then, this is definitely a breakfast staple for you. It can trim off inches. You will lose twice as many pounds if you consume eggs with toast and jelly every morning, instead of a bagel. Eggs are cheap and easy to prepare.
8

Lentils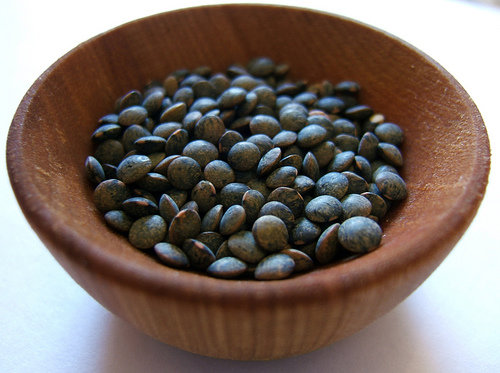 These are beans that will help get rid of that belly bloat. It will also help to reduce your belt size. It is full of protein and soluble fiber. You can easily toss lentils in salads, pasta sauce or soups. I think this deserves to be on the list of 10 best foods for losing weight after having a baby.
Photo Credit: WordRidden
---
7

Pomegranates

What do you think about pomegranates? They taste good! The nutritional content is definitely something that you will like. I recommend you snacking on the seeds. You could even toss them in a salad in place of the nuts.
---
6

Chilies

Some like it hot and that is for a good cause! Eating spicy food is known to spike up your metabolism. This is because a compound found in chilies called capsaicin helps the body burn extra calories. I also look at it like this: It's painful to scarf down chilies, so you will eat that dish slower.

Photo Credit: Anders Adermark
---
5

Quinoa

Eating quinoa (pronounces: KEEN-wah) will ward off those cravings. I recommend you taking the rice out of stir-fries and replacing it with quinoa.
---
4

Parmesan

Say cheese and lose weight! You should grate some Parmesan over your veggies such as asparagus or broccoli. Women who consume whole milk or cheese each day have less problems with losing weight.

Photo Credit: jmackinnell
---
3

Diet Shake

When you want a snack (this is also good for breakfast), then a balanced diet shake is good for you.
---
2

Fruit Smoothie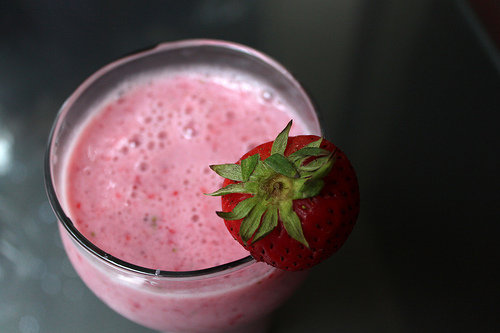 Okay, now we are getting down to business! You can prepare this smoothie yourself and put fruits in it that have many nutritional values. I recommend one cup of unsweetened blueberries, half of a banana, one fourth a cup of wheat germ and water.
Photo Credit: thisisbossi
---
1

Sub Sandwich

For those moms on the go, try out a Subway roast beef sub sandwich. How could you turn down a good sub sandwich?

Who would have ever guessed that Parmesan could help you lose weight? There is a lot of good food out there that will assist you with losing weight as a new mom. When you lose weight, make sure you keep it off by continuing eating healthy. What do you think about the best foods for losing weight after having a baby that I have listed? Do you have anything else that you would like to share with us? Any questions?

Top Photo Credit: Pink Sherbet Photography
---
Comments
Popular
Related
Recent