17 Best Lifestyle Blogs ...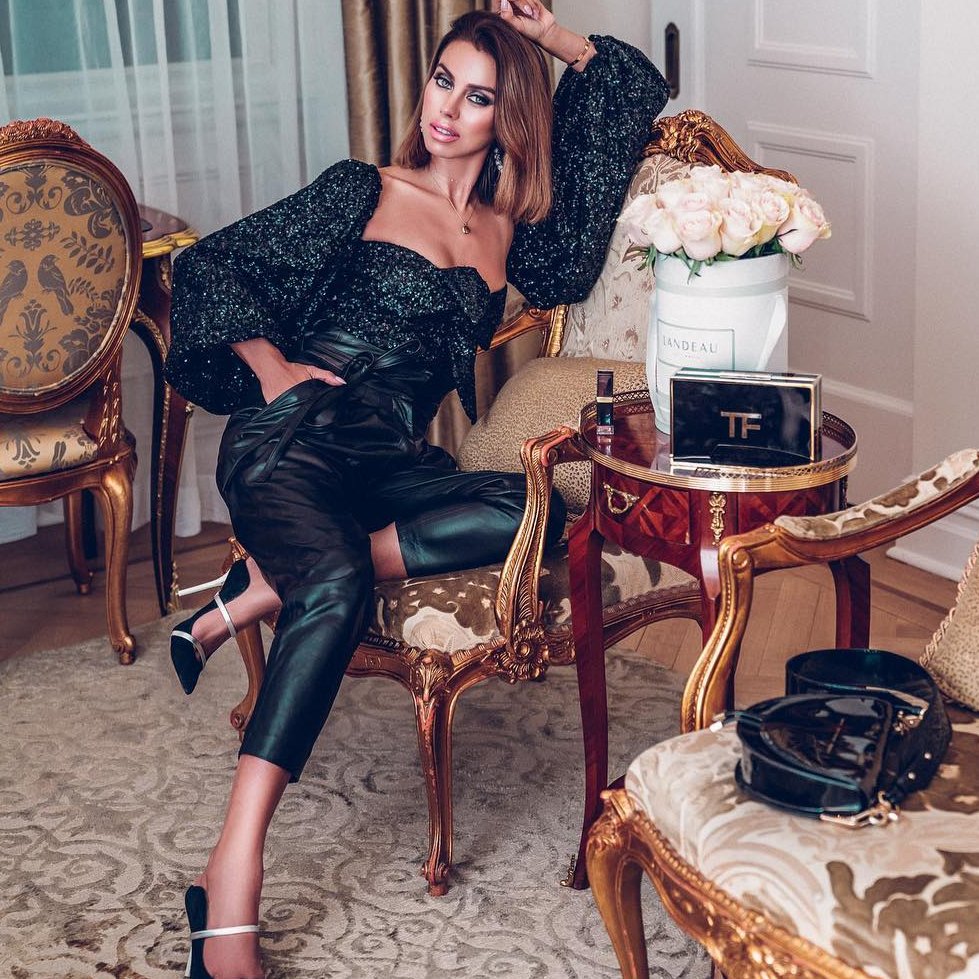 Dani is a wealth of inspiration. For most people, happiness, love, and moving forward are never really considered a way of life. Thankfully, we have wonderful blogs like Dani's that remind us to rethink our priorities. Whenever I visit her blog, I always learn something. Often, these are things you think you may already know but sometimes, you need to read about it in order to make it a part of your lifestyle.
Emily is the lovely owner of Cupcakes and Cashmere. Not only is she a stylish lady, she is also a gifted photographer, delightful jewelry designer, and creative home stylist. Oh yeah, she also kicks ass in the kitchen. This is perhaps one of my favorites from her blog.
Mademoiselle Robot is Leticia. She's Parisian but now calls London home. I have a teeny tiny crush on the way she dresses. But hers is a blog that is more than just about fashion. Innerspace is one of the great sections of her blog where she features homes of some creative people she knows. She also has beauty tips and great city guide posts for those who want to give in to their wanderlust.
Coco + Kelley is the wonderful lifestyle blog of Cassandra. From fashion to delightful roomsto great inspirations, this blog will not let you down. What I find irresistible is her knack for finding wonderful dresses that match amazing design ideas and rooms. Oh yeah, Cassandra works for the home department of Anthropologie as a merchandiser. She gets to play with great furniture and charming little stuff for the home. Color me jealous.
Now here is another blog whose owners I am extremely (EXTREMELY) jealous of. For crying out loud, I am almost their age and they have already accomplished many things when it comes to home design! Seriously, I cannot find a more creative way to bond with your love than to make a beautiful home together. I am a huge fan of their DIY adventures and the manygreat ideas they have come up with to help those who are looking for designing inspirations.
This blog is my go to for daily inspiration. Not only are the photos gorgeous, the posts will inspire you to re-design an ugly part of your home or a piece of furniture, cook/bake something, and think of the many great ways to design your home. And if you love checking out how some people design their places, you will love their Sneak Peeks.
Found at ragamuffinsoul.com, this blog has something for everyone. Written by Carlos Whittaker, the blog covers topics as wide ranging as prayer to home redos. You'll find all kinds of inspiring messages and photos as well as information about events, books and music linked to Whittaker. This talented man is going to change your life.
If you want some lifetstyle tips that surround all things house and home, you will love this blog. Aimee Lane has it all collected together right at your fingertips. You'll find mouthwatering recipes that are easy to prepare as well as loads of tips home decor and fun DIY projects to keep you busy. Her ideas are easy and ideal for busy moms so you know you'll love her blog.
I love the name of this blog! The author relates to her readers in such a fun way. You are going to be absolutely hooked in no time. This blog covers topics that include family life, travel, home, food and entertainment. There is a wealth of information that you can easily use in your own life. And if that's not the purpose of a lifestyle blog, I don't know what is!
If your lifestyle revolves around all things fashion, you are going to love what this blog has to offer. It's a photographic journey with Todd Selby and gives you an insider view into fashion. You'll see people in all sorts of locations in all kinds of outfits, which means that it won't be any trouble at all to find something you can wear in your every day life. Perfect, am I right?
If you are a mom in New York City, you must start reading this blog. For moms elsewhere, author Joanna Goddard still has plenty to make your life better. She has tips and tricks to improve your hair, home decor, cooking and of course, loads of parenting ideas and advice. She gives you this info in a fun and engaging way that will leave you wanting more all the time.
If your life revolves around food and your kitchen, you will love Cakies. There are a plethora of recipes to try in your own space and the author is a mother, so you know they aren't going to be hard and elaborate. They are, however, gourmet and delicious. You'll also find all sorts of DIY ideas here. If you need a project, you won't be disappointed by Cakies.
This lifestyle blogs reads like a magazine. The site is awesome with lots of great pictures and quality graphics. It's chock full of information on all the latest trends, events and coverage of all sorts of innovative ideas, inventions and galas. Fun to read and even more fun to look at, PSFK is definitely a blog you should see.
If you're a mom or soon to be mom, you will love this blog. Included are lifestyle tips about being a fashionable mama as well as loads of good info on choosing and using baby gear of all types. Her photos are gorgeous and her totally doable tips will have you hooked in no time.
This blog is mostly just wonderful photography. But that can be inspiring for your life in many ways. Looking through the wonderful photos on this blog will give you lifestyle ideas you can transfer to your own life. Seeing someone else's life is also great for perspective and spending some leisure time enjoying the artistry of others.
Sounds just right to me! Not only are the photos on this blog something really special, but all of the food and cooking advice is wonderful too. The author, Emma, offers lots of tasty recipes, book suggestions and anything you need to know about her catering business, called Red Velvet Sweet Shoppe.
Check out more amazing lifestyle blogs by following the following link:
10 Best Lifestyle Blogs for Women
This article written in collaboration with editor, Eliza Martinez
{{#comments_count}} Show Commnents ({{comments_count}}) {{/comments_count}}