The Coolest Blogs on Cool Products give you an idea on what to spend your hard-earned money on. Even if you don't go around buying all awesome things you see online, these coolest blogs on cool products are still fantastic websites to stalk. Not only are they great resources for design ideas, these coolest blog on cool products are quite inspirational, too. Enjoy!
---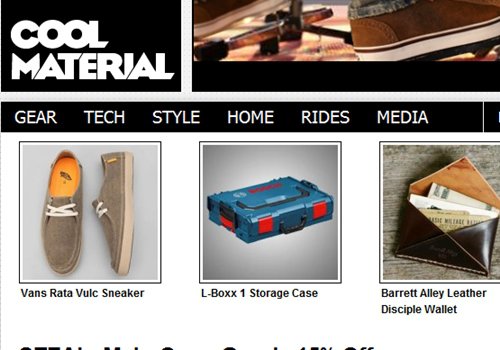 Well, it can't be more direct than that blog name, can it? This is of the coolest blogs on cool products out there and more than 59,000 people agree with me. A quick glance at this blog may make you think that this is primarily for men but that's not really the case. Girls can appreciate cool products, too, right? Besides, Cool Material makes buying a gift for the boyfriend easier.
---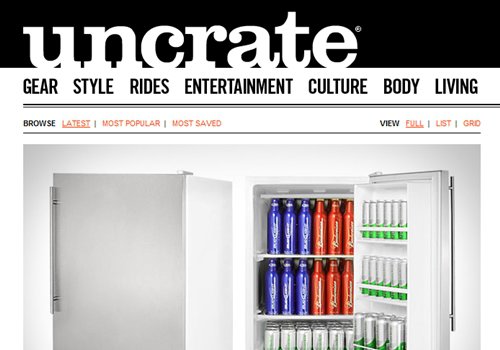 The second of these coolest blogs on cool products is the wonderfully curated Uncrate. Yes, many products featured here are geared towards guys but really, you'll love browsing them, too. In fact, I'm pretty sure you'll find something cool to buy (or DIY) on each page on Uncrate.
---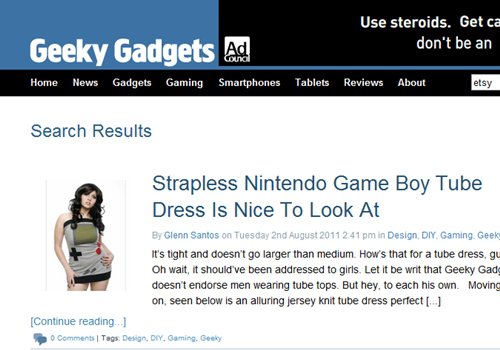 Filled to the brim with news on all things techy and geeky, this blog should be one of your daily stops. Whether you are a gamer or you like knowing about the latest mobile phones, Geeky Gadgets is the blog for you. My favorite features on this blog are the cool Etsy products. There are many amazing artisans out there who create great products perfect for the geek bitten with the shopping bug.
---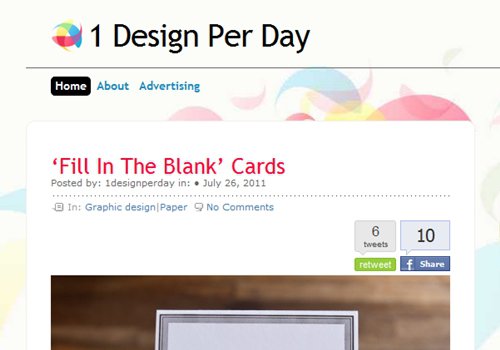 This is one of the coolest blogs on cool products today that makes me say "WANT!" quite often. Some of the products featured here are simply concepts but that does not make them any less cool. In fact, they make you quite excited about the future of toys, food packaging, home design, etc. Fantastic posts to bookmark or pin on Pinterest are on graphic design and home interior ideas.
---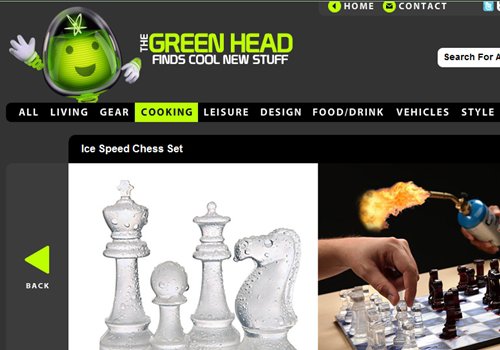 The Green Head finds cool new stuff for you. And they do it incredibly well. Features that I find enjoyable are on products for the kitchen and of course, the coolest stuff to eat. Interested in the world's largest gummy bear? Or how about a 5-foot tall Gingerbread man? That you can eat, yes. The Green Head will never bore you, for sure.
---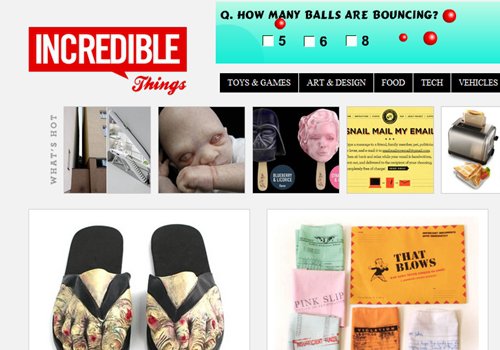 This is most definitely one of the coolest blogs on cool products today because their posts on awesome stuff are never un-cool. Their features range from food to tech stuff to fashion to art. I like the posts on food and art & design. When I browse this blog, I always lament over the fact that many of the sellers they feature probably don't deliver to my part of the world.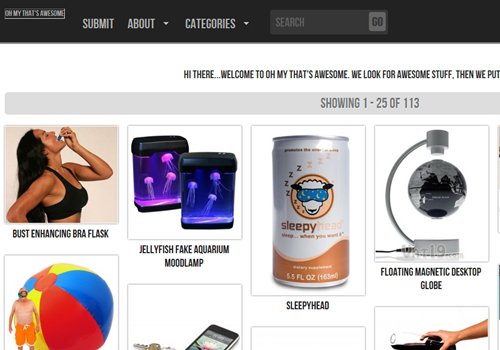 This blog is not as updated as often as the ones above but it's still cool. What's great about this blog is that it looks a lot like a gallery of cool stuff. You simply browse the photos, click on an item you like and then find out where you can buy it. Another thing I like about this blog is that they feature a lot of products that appeal to girls.
There you have the coolest blogs on cool products. All Women Stalk is also one of the coolest blogs on cool products but I guess you already know that.
So tell me, which of these coolest blogs on cool products do you visit often?
---
Comments
Popular
Related
Recent