Planning for a Party is fun but it is mostly a huge headache. Thankfully, these top party planning blogs can help us navigate the jungle of making invitations, preparing a menu, choosing a venue, and others. Whether you are thinking of planning a get-together with your girl friends or you want to host an unforgettable birthday party in your block, these top party planning blogs are here to help. Let's get ready to plan a party!
---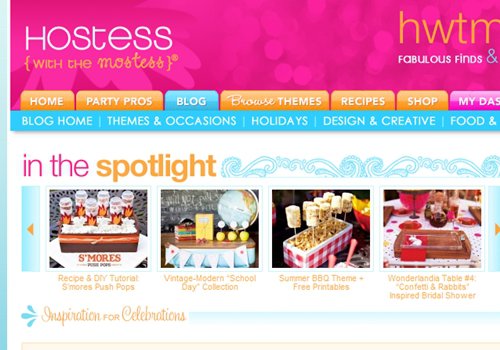 This gem of a blog is your go-to website for ideas on just about any party that you're planning. Not only will you be able to find great ideas on themes and party designs on this blog, you can also check out great recipes for cocktails, desserts, and appetizers, and more. These make Hostess with the Mostess one of the top party planning blogs today.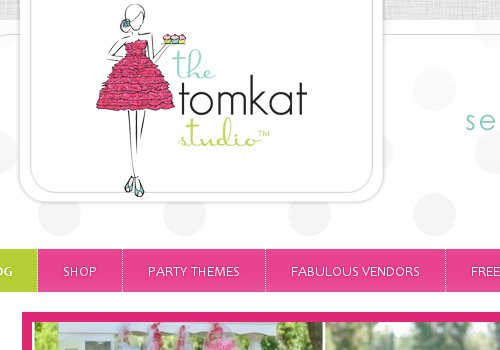 This is one of the top party planning blogs out there for several reasons. Firstly, they feature real parties from other creative mommas. Second, this blog is chock-full of ideas when it comes to invitations, themes, and more. Visit their shop if you want to see more proof of just how creative the lady behind The Tomkat Studio is.
---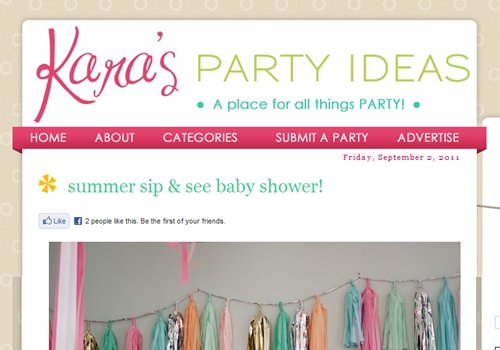 This is the "place for all things party." This blog is another wonderful resource for ideas on how to throw your son's 3rd birthday party or how you can make an Alice Wonderland theme come to life. Aside from the ideas, I love the fact that the photos featured on this blog are simply gorgeous.
---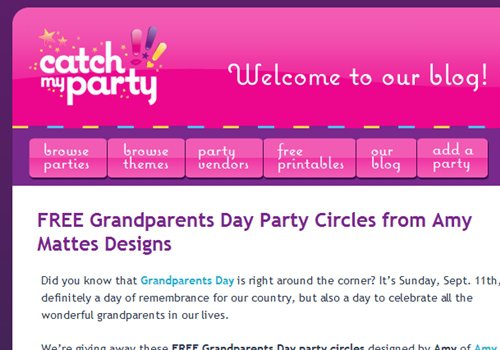 Filled to the brim with DIY decoration ideas, recipes, and freebies, this is definitely one of the top party planning blogs online today. While I'm sure you will love parts of this blog that feature photos full of inspiration, don't forget to check out their budget posts. These are posts that will show you how to pull off a successful get-together without breaking the bank.
---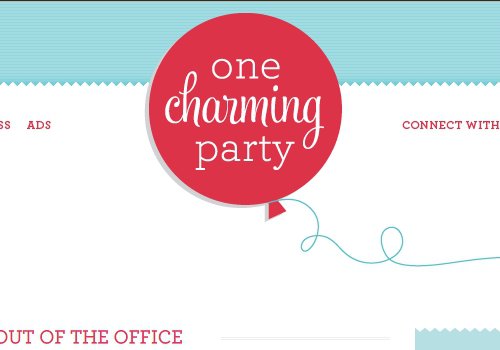 If you're new at this blog, check out the categories on the sidebar. They will help you navigate or search for the right party idea. However, reading their posts in a reverse chronological order will not be a fruitless act. From their beautiful photos and links to printables and products, you will find fantastic inspirations for your next soiree.
---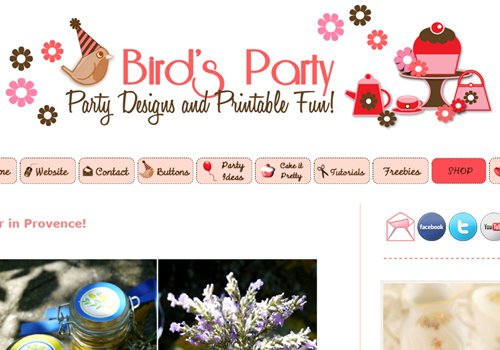 On Bird's Party, you will find fabulous freebies that will complete that party you're planning. Of course, it goes without saying that this blog should be one of your main online hangouts if you want to be the best party planner in your family. Or neighborhood. Or town. Make sure that you bookmark their DIY posts!
---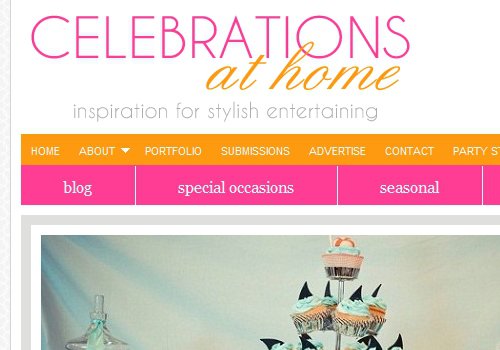 Oh wow, a party planning blog that you can browse by color. How awesome is that? This is enough proof that Celebrations at Home is one amazing resource for get-together ideas. Follow the link to know more about their cooking, DIY, table decor and overall party styling genius.
We hope that these top party planning blogs help you in any event that you're thinking of organizing. For those who don't do much party hosting, these top party planning blogs still deserve a space in your Reader. How so? Well, these top party planning blogs will fill your days with gorgeous photos, recipes of yummy food, and fun crafting projects. You can't possibly say no to those.
So tell me, what party themes do you plan on exploring one of these days?
---
Popular
Related
Recent