Body Image is an issue that plagues everyone, especially women. Many women have been racked with doubt or even loathing for their body at some point or another. These best body image blogs help us be better friends to our bodies and minds. These best body image blogs will arm you with the right attitude when it comes to eating, exercising, dressing up, and more.
---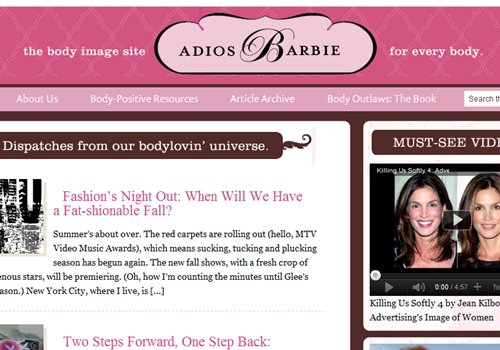 This is one of the best body image blogs today because it is a great resource for intellegent posts about selt-esteem, fashion, and loving the body you're in. Their goal: saying "**adios** to narrow beauty and identity standards." Their commitment: "creating a world where everyone is safe, powerful and at home with who they are." Trust me, you will love this blog. It will inspire you and make you question the way media has warped our standards of beauty.
---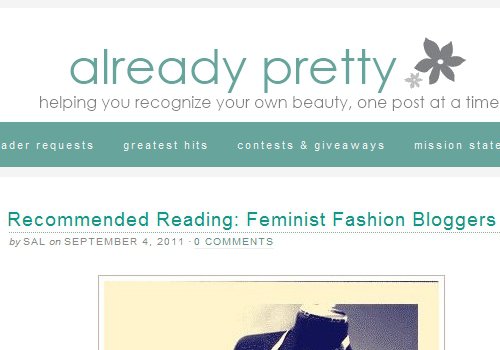 Already Pretty is Sally's gem of a fashion and body image blog. I love the tagline she uses: "helping you recognize your own beauty, one post at a time." I follow Already Pretty and let me tell you that this is most definitely one of the best body image blogs we have today. Parts that you will love are on style and the inspiring posts about confidence.
---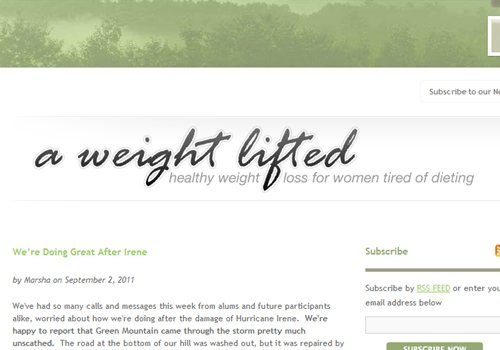 This is the blog of a weight loss facility exclusively for women. A Weight Lifted is a great daily blog-stalking stop for your healthy recipe and self-esteem needs. Wonderful parts of this blog include tips for better workouts, health news, and eating right. Go ahead, bookmark them now!
---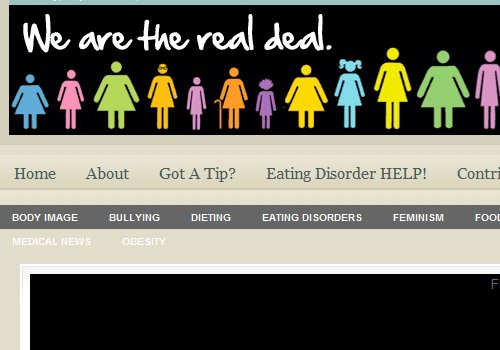 We Are the Real Deal is one of the best body image blogs today because they have fantastic posts on healthy dieting, conquering eating disorders, beauty according to the media, inspirational stories to reaching weight goals, and more. If you have stories about these topics, I'm sure you can make a contribution to We Are the Real Deal and make a huge impact on somebody else's life, too.
---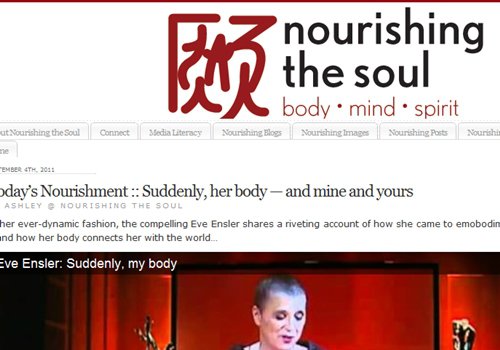 Managed by a therapist, Nourishing the Soul is a great blog to read for health news, recovery from an eating disorder, and everything else you need to know to have a positive body image. I love the posts on eating right and what can be done via therapy for someone who has body image issues. This blog is well-written and I'm sure you'll find it helpful as much as I do.
---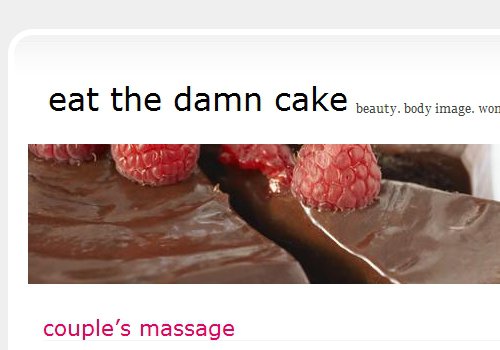 Witty, enlightening, and always entertaining, Eat the Damn Cake is a great blog for those who don't want to read a body image blog that sounds so serious. Not that this blog doesn't handle serious issues, because it does. In a great and funny way, of course. Kate's stories are engaging; you'll wish she can be your girl friend.
---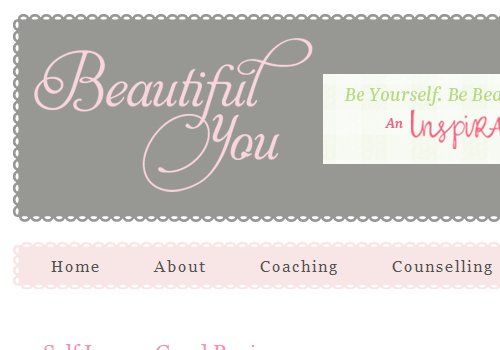 This is a place for inspiration and beautiful words that can help you love your body and yourself better. This is a great blog that will help you become a better person, be kinder to your body, fight an eating disorder, and know stories of others who have conquered low self-esteem. You will leave this blog refreshed and more accepting of your body.
Aren't these best body image blogs simply inspiring? I suggest that you start reading these best body image blogs and stop hating every square inch of your body. They will help you carve a happier path to health and fulfillment. They will make you even more beautiful.
Tell me, which of these best body image blogs do you follow?
More
---
Comments
Popular
Recent