Top Blogs on Scrapbooking are your go-to blogs for creating beautiful pages that show off your most valuable memories. If you love paper crafts or you want to learn how to start making scrapbooks, I suggest that you check out these top blogs on scrapbooking. Not only are these top blogs on scrapbooking chock-full of ideas, they offer freebies, too!
---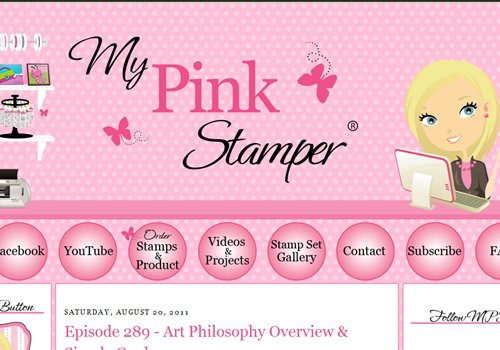 The lady behind My Pink Stamper is Robyn. She is creative and simply fantastic when it comes to creating scrapbooks. She has thousands of followers and I'm sure they will agree with me when I say that hers is one of the top blogs on scrapbooking today. Aside from blog posts on scrapbooking ideas, Robyn also has a YouTube channel where she posts videos and shares even more fun ideas for making your pages.
---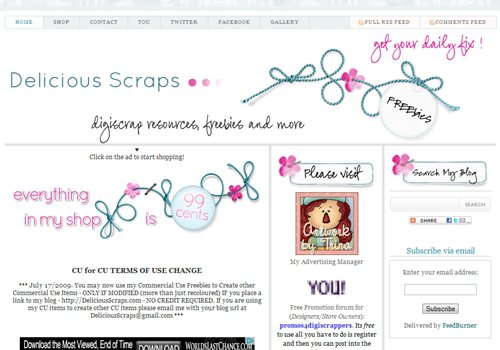 Delicious Scraps is most definitely one of the top blogs on scrapbooking today. If you are a first time visitor, I suggest that you check out her layout gallery. It is also a great page for those who are neophytes when it comes to making scrapbooks. Apart from the layout ideas, I'm sure you'll love this blog, too, for the fantastic freebies. Go ahead and bookmark!
---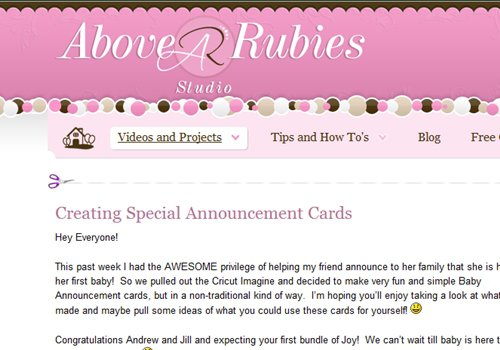 This is another amazing resource when it comes to making delightful scrapbook pages. This blog is full of great ideas for making your memories stand out. Be sure to browse their site for fabulous tutorials and tips on where to get great deals for craft supplies. They have freebies and giveaways, too, so YAY!
---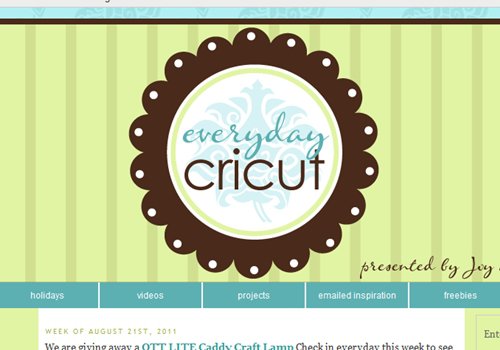 Everyday Cricut should be one of the blogs you bookmark if you are interested in scrapbooking and other paper crafts. This blog will give you great ideas for making the most out of your Cricut cartridges. The parts I love, of course, are the scrapbook pages they features. Sometimes, I check out crafting blogs for the photos and try to just soak in ideas; this blog will not disappoint you if you feel the same.
---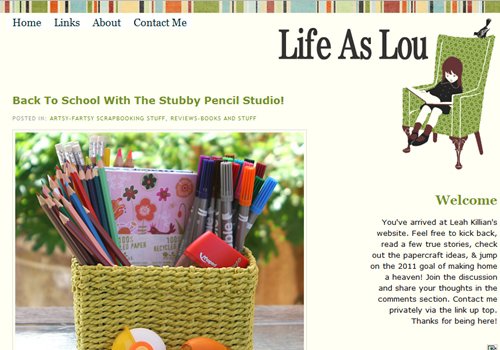 Life as Lou is by Leah Killian. Hers is one of the top blogs on scrapbooking today for many reasons. One, of course, is her amazing paper crafts. Another reason that I have to mention is that her blog has that personal touch. I love the glimpses into the family life that she writes about. Hers is an inspiring blog, I promise.
---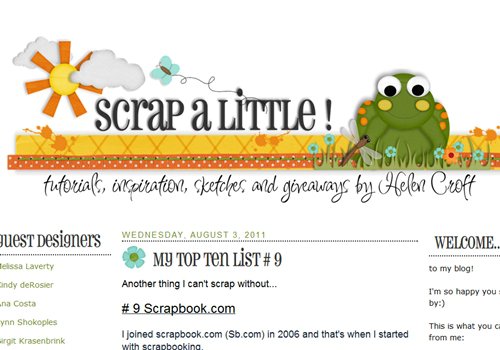 Scrap a Little is Helen's crafty little corner of the world wide web. Hers is a great blog to browse if you want inspirations for wonderful scrapbook pages. From ideas on how to embellish to giveaways to printables, Scrap a Little got you covered.
---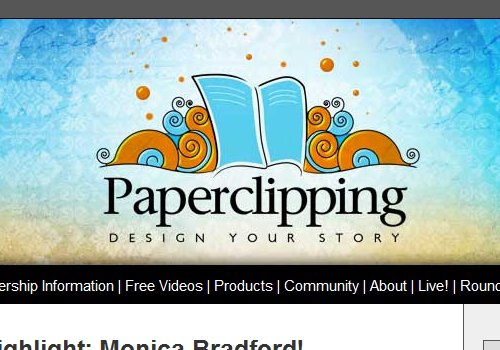 Paperclipping is not only a blog but also a community of creative people who love to scrapbook. You will need to sign up to enjoy immediate access to tutorials but you don't really have to do that to get inspiration. Read this blog for fabulous ideas on how to make beautiful pages.
I hope that these top blogs on scrapbooking help you in organizing and re-living your memories. Even if you don't want to make scrapbooks, these top blogs on scrapblooking are also wonderful resources for other types of paper crafts.
Do you visit some of these top blogs on scrapbooking?
More
---
Comments
Popular
Recent