The Top NYC Food Blogs are the websites you must check out if you want to know where to spend your dollar in this magnificent city. Well, when it comes to food, at least. These top NYC food blogs cover everything. From restaurants to featured recipes and everything in between, these top NYC food blogs should be your go-to sites. Even if you're not from New York.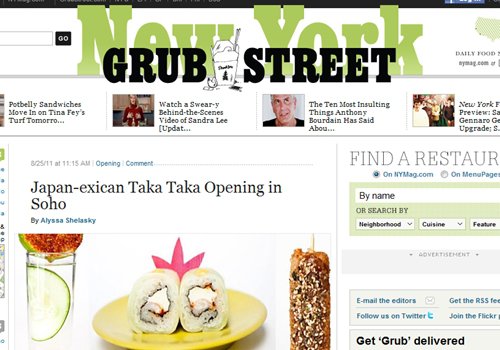 Of course, this is going to be part of a list of top NYC food blogs. Grub Street is the blog to check out if you want to try out the latest big names when it comes to NYC culinary experiences. If you want to know the new places that are opening in your neighborhood, Grub Street got you covered as well. And for those who want to have a memorable night out with friends, Grub Street has information and reviews of cocktails from top NYC bars.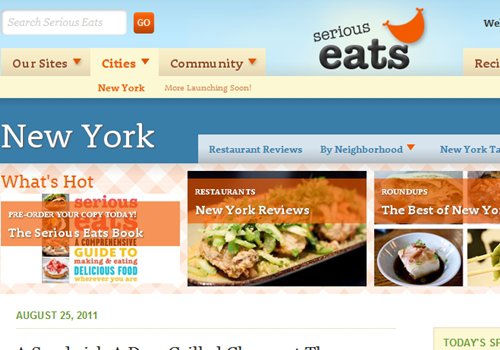 Serious Eats is most definitely one of the top NYC food blogs today because they offer comprehensive information on where to find the best meals in the city. Their goal: "to give you all the information you need to find New York deliciousness, whether you live here or are just visiting." Their restaurant reviews are informative, the NYC recipes, fantastic. The best part of the blog, in my opinion, are the roundups of the best things you can eat in New York.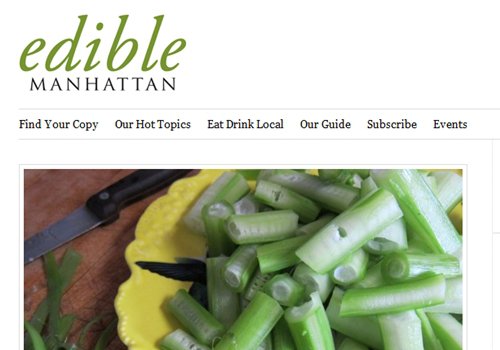 This blog is an online extension of a magazine that is published every two months. This is one of the top NYC food blogs for the brilliant posts on food-related news and of course, where to eat in Manhattan. Highlights are features on chefs and cooks and their "Eat Drink Local Week" challenge. If you're from Manhattan, you might want to try this out.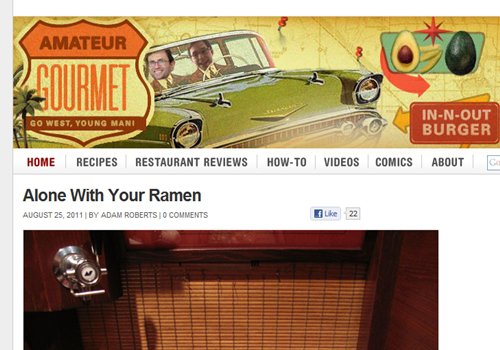 The man behind Amateur Gourmet will soon move to California but for now, his corner of the world wide web is still one of the top NYC food blogs. This man, by the way, is Adam Roberts. He studied law and playwriting but the call of food certainly proved stronger. His blog features recipes, restaurant reviews, and interviews with the most brilliant chefs in NYC.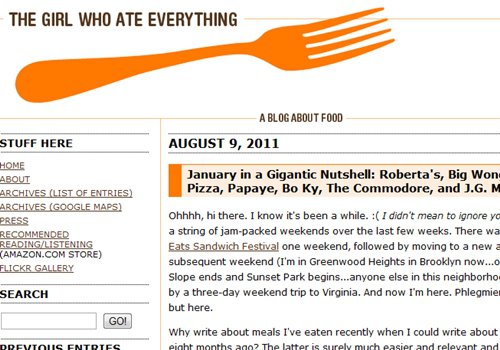 This girl is Robyn and hers is a funny blog about eating in NYC. Aside from delighting her readers with photos of scrumptious food found in the city, this funny lady writes for Serious Eats, too. And of course, when she travels, she updates her blog with photos of everything she ate as well.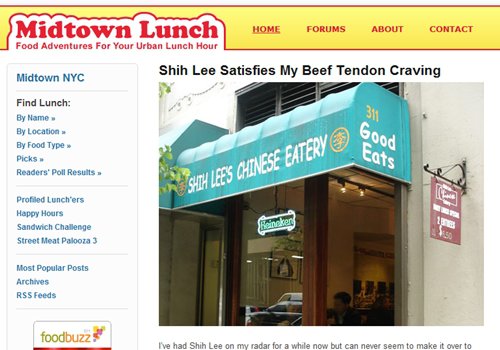 Midtown Lunch also has blogs that cover lunch hour options for those living in Philadelphia and LA. For those living in New York, this is a great blog to check out if you're wondering where to spend your lunch hour best. The blog is easy to navigate because you can browse restaurants by location or by food type. Also, check out their extension, Downtown NYC, for more ideas on where to eat in New York.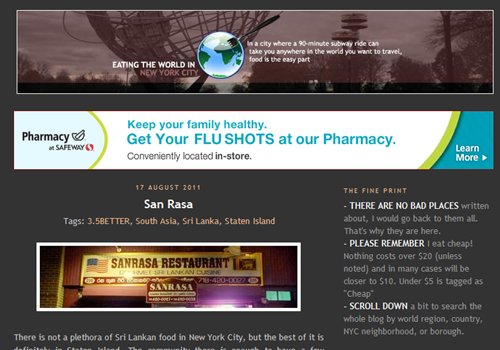 This is the blog to bookmark if you want to know where to find restaurants that serve dishes from other parts of the world. Aside from telling you where to find cuisines from other countries, this blog also features foods that are easy on the pockets. "Nothing costs over $20 (unless noted) and in many cases will be closer to $10."
And there you have the top NYC food blogs to stalk. These top NYC food blogs are your ultimate guide on where to eat in New York. For visitors, these top NYC food blogs can also offer you fantastic tips that will make your trip more memorable. Food-wise, of course.
Tell me, what other top NYC food blogs do you follow?