Losing weight is hard work, which is only made harder if you have no one to support you. The huge blog network has been the ideal answer for some, allowing you to write how you feel and get support and tips from people around the world. Here are my top ten weight loss blogs!
---
This blog has it all, tips, support, humour and the drama of finding out if she's lost weight every week! The blogger is very friendly, and responds to all comments, so check it out and see if she can inspire you!
---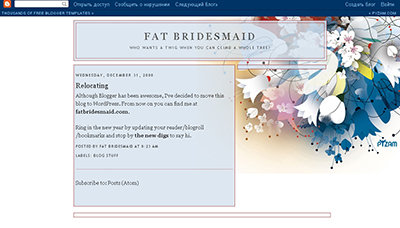 This woman is hilarious, and her blog is very good. With posts ranging from her diet to which actor would play her in the movie of her life, she is defiantly worth reading. Cuddle up with your laptop and some chocolate, this one will be a book before long!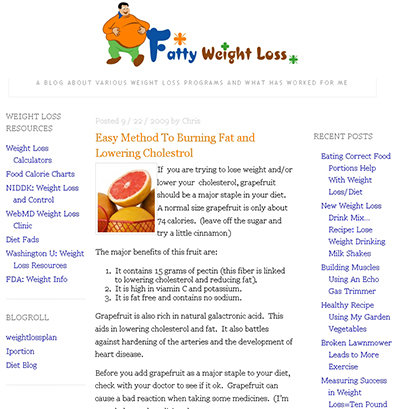 This woman is trying to lose weight in a unique way – by mowing lawns. Follow her blog and see if her theory will work for you too!
---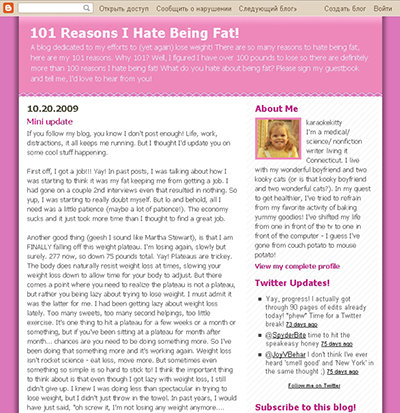 This blog is perfect for motivating me when I don't want to exercise. The blogger is very friendly, and lets the reader into her life with such style that the blog is unique. Add it to your favourites now!
---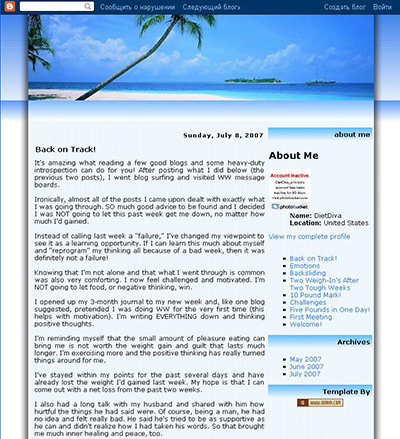 Another very personal blog, this one follows a woman's battle through the highs and lows of dieting. It's very inspiring, and gives good tips on how to get back on track if you go wrong.
---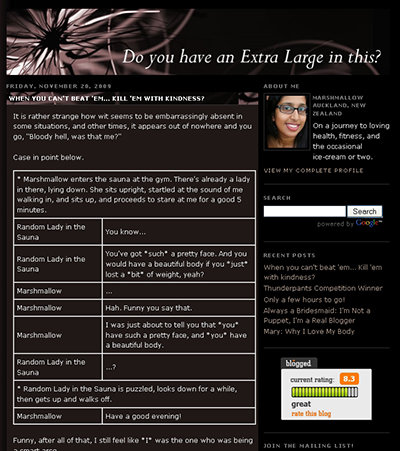 Its brilliant reading a blog that has the right mix of humour and advice, and this blog has got it perfectly. Make sure you check it out, and spread it around your friends too!
---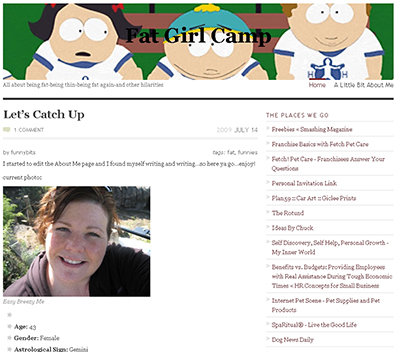 A blog that drifts into other parts of life too, this should help remind you that food and dieting isn't everything. Discuss politics or just read the tips, there's something for everyone!
---
Starting at 319 pounds, follow this woman's battle to be healthy. She is another very inspirational person, and fills her blogs with good resources.
---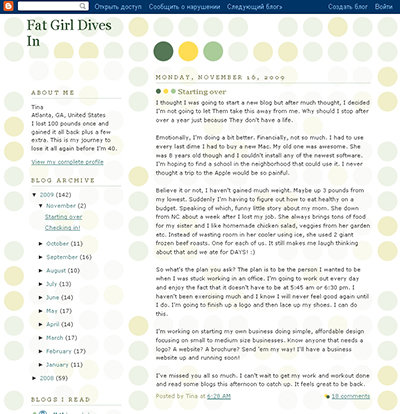 This woman is trying to lose 100 pounds before she turns 40. The blog is entertaining, and after a few months you'll be rooting for her too.
---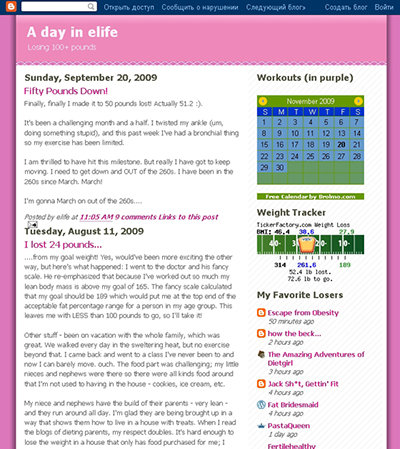 This is a slightly different blog, as the woman questions body image and clothing as well as trying to lose weight. Another definite to add to your favourites!
So now you've seen my favourites, how about starting a blog of your own? It'll spur you on, and keep you feeling supported! Got a favourite weight loss blog? Please tell me about it!
---
Comments
Popular
Related
Recent