Jack is a jetsetter obsessed with make-up. Hill is a beauty writer for the LA Times Magazine. Together, they have come up with a beauty blog that focuses on great products, trusted brands, amazing make-up artists and everything in between.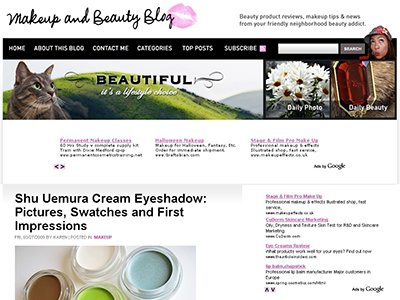 A blog about beauty by a self-confessed beauty addict. Her blog is divided into different beauty categories and she has helpful tips for those who are in the dark about cosmetics. With its serious following, this blog is definitely a spot of sunshine in the Internet.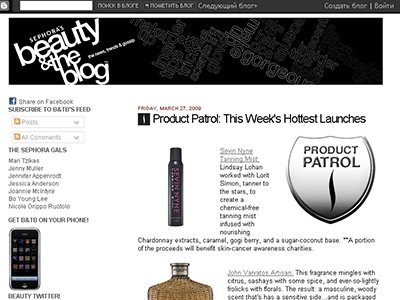 I love this blog's features on makeup experts because it's fun to know the life behind our favorite products. The posts on new products in the market are also fabulous. If you want to know the latest makeup must-haves for the season, this blog is for you.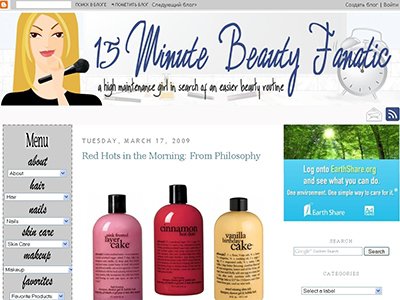 This blog is for those who rarely have enough time to get ready every morning by someone who rarely have enough time to get ready in the morning. Her blog is divided into very helpful categories. Her product reviews are comprehensive and genuine, too.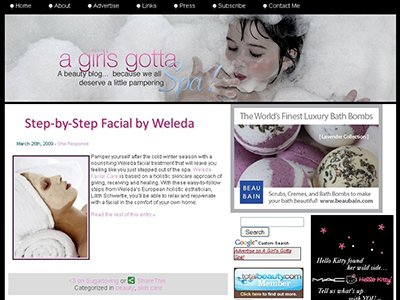 Yes, a girl's got to. This blog is mostly about taking care of your appearance through relaxation. I love this blog because it takes an almost-different approach on being beautiful.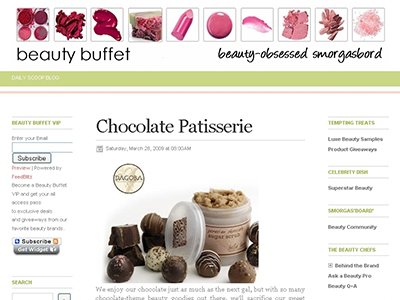 Isn't the name of this blog just decadent? The clear pictures on the products they feature are great. The posts on affordable and green cosmetics are also wonderful.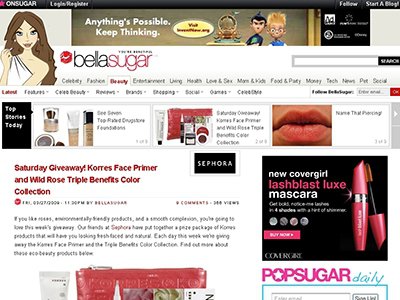 Bellasugar is fantastic site if you want to know the makeup trends for the season. And if you want to capture the look of a certain celebrity, Bella is your gal. The product reviews and an interative community help make this blog truly flawless.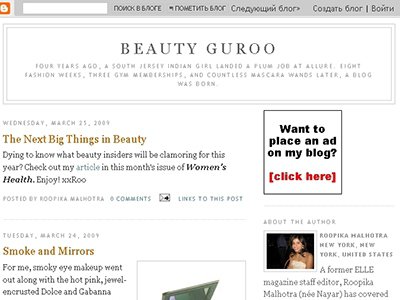 Wouldn't you want to get beauty advice from someone who actually knows what she's talking about? Roopika, the owner of this blog, has covered all things about beauty for such publications as Allure, Elle, Real Simple, InStyle, Martha Stewart, and Vanity Fair. She really is a guru and it would do you good to listen.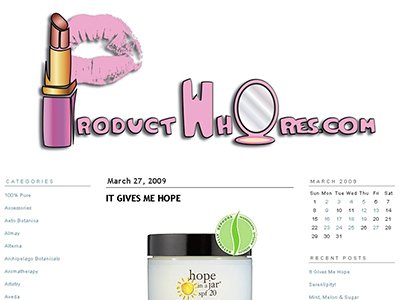 Not THAT is a funny blog name and I guess most women are guilty of that. We can't just get enough of beauty products, can't we? I love this blog's honest reviews and different brands for categories.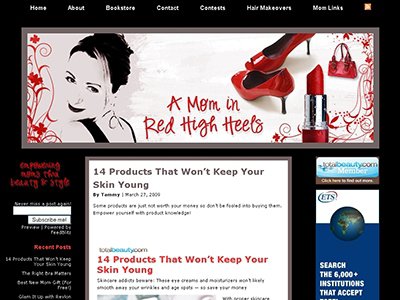 As the name suggests, this blog is for mothers who want to remain fabulous (despite the shopping lists, babysitter nightmares, PTA meetings, and unpredicatble kiddie tantrums). Tammy covers product reviews, beauty tips, sales, and many other things all moms should know of.