The perfect source for all things related to love, relationships, and sex. The categories range from innocent to steamy. I personally love the great advice given on just about any dating and sexual delimma out there.
---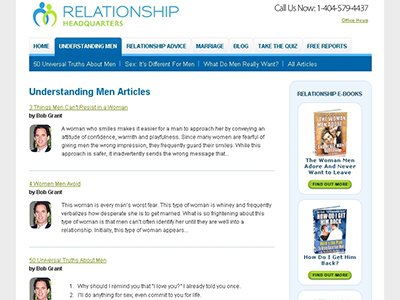 Men baffle me. My feelings for them range from undeniable adoration to guiltless rage. Thankfully, this blog has very helpful articles.
---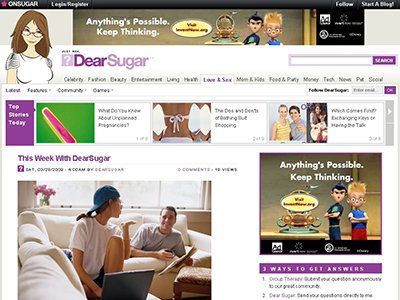 Dear Sugar is another great blog by the Sugar Network. It talks about many aspects of love, sex, and relationships. I personally enjoy the polls and discussing the sides with the other readers.
---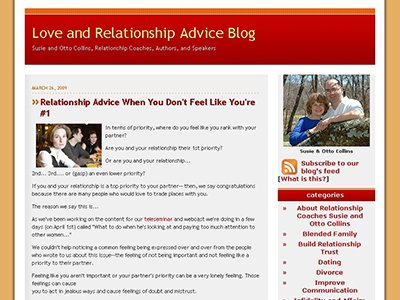 Susie and Otto are relationship coaches. Reading the situations they tackle on their blog are addictive because they hit home. Admittedly, I have gone through many of the issues that they have discussed and I have learned a lot from their advice.
---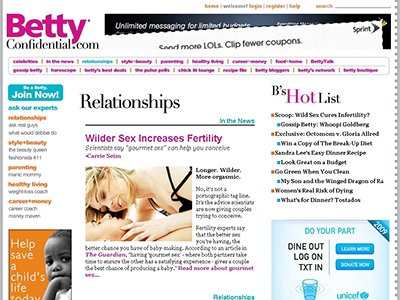 The ladies behind this blog are wonderful. Reading their posts on love, sex, and everything in between feels like talking to your best girlfriends.
---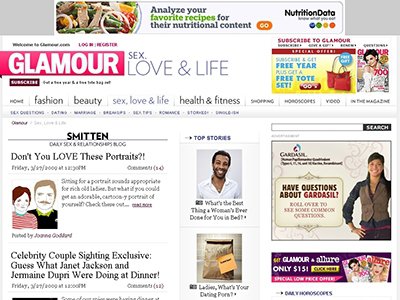 The blog posts here are easy to read and are of topics that anyone in a relationship can relate to. Well, there are dating fashion topics that your boyfriend will not get but you have to admit that they are important. I, for one, have been baffled far too many times about what to wear on a date.
---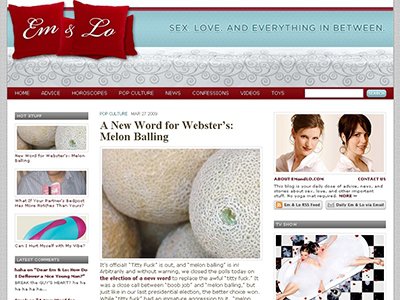 This blog's tagline is "Sex, Love, and Everything in Between." That surely nails what this blog is about. Em and Lo are love-and-sexperts. They have written books, stories for different publications, and have a TV show about sex coming out.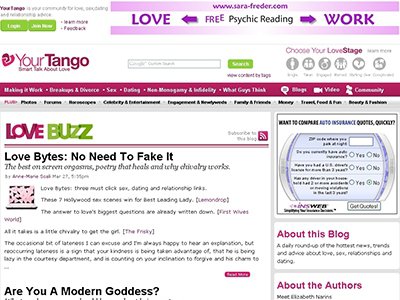 This blog has great articles on dating, love, and sex. The community of readers is also great.
---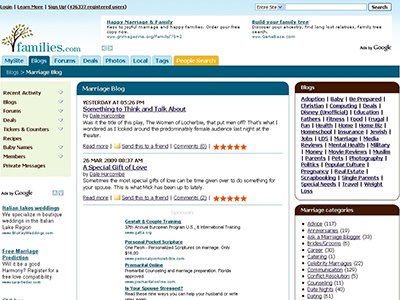 This blog is focused on family life and everything else connected to it. Topics range from engagements, weddings, having date nights, having a career, marital tips, second marriages, and others. This is definitely a great resource on family life.
---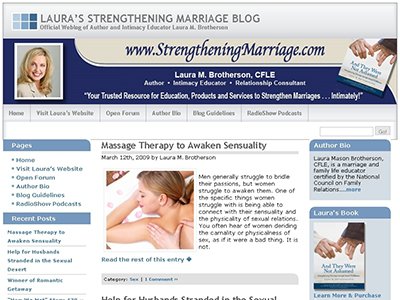 The blog owner, Laura Brotherson, is a certified marriage and family life educator. The posts here are extremely helpful, no matter which part of marriage or family life you're having problems with. There are also romantic stories on how couples met and I just love reading those.
Recommended Posts:
• 10+ Ways to Get a Guy to Ask You Out …
• 12 Most Famous Love Stories of All Time …
• 50+ Most Romantic Movies - Trailers and Reviews!
---
Comments
Popular
Related
Recent