ROMANTIC MOVIES are my absolute favorites, I just love a good romance - don't you? To feel the emotional tug, wait breathlessly to see if love will conquer all, and use up a box of tissues in the process - what a bliss! So, if you are too looking for a good romantic movie, you will surely find quite a few on our ultimate list of 60 Most Romantic Movies ever! With the plot descriptions, mood modes, casts, ratings and reviews, you will be able to pick the most romantic movies to watch that are just right for you. Forget those crappy movie nights, when you would end up with something you wish you haven't even downloaded - with this magic list of 60 Most Romantic Movies, your every movie night will be a beautiful trip into the world of mankind's best romance. So, what are we waiting for? Let's see which romantic movies you'd like to watch today!
60 MOST ROMANTIC MOVIES:
---
1

The Notebook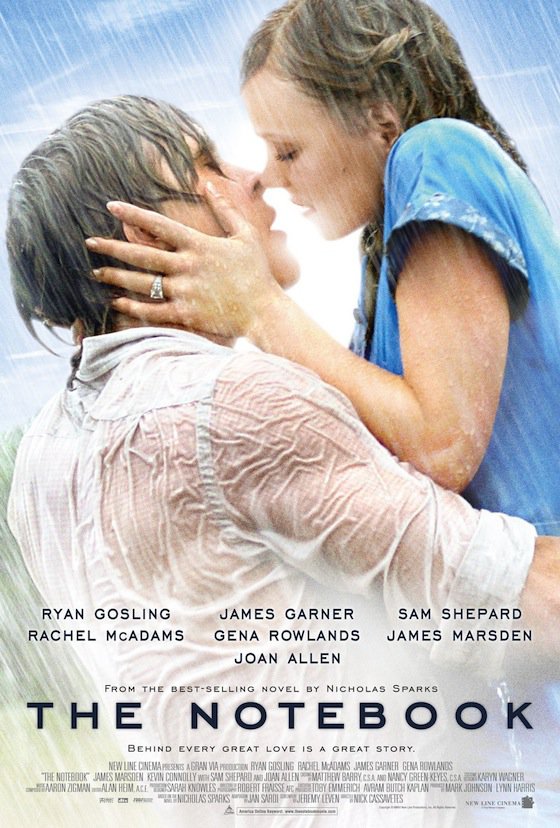 The Notebook is an all time favorite of everyone who loves romantic movies. This outstanding and touching love story will surely become your favorite too...
Romantic Plot: Seemingly star-crossed lovers Allie and Noah can't seem to get it together. They're deeply in love but run into trouble at every turn, thanks to meddling families and other relationships. However, the story of their love, written in the eponymous notebook, proves that it really does conquer all -- even age.
Main Cast: Rachel McAdams, Ryan Gosling, Gena Rowlands, and James Garner.
Romantic Mood: Sad.
Rotten Tomatoes Rating: 5.7/10.
Watch Movie Trailer:
Buy or Rent this Romantic Movie: Amazon.com
---
2

Dirty Dancing (1987)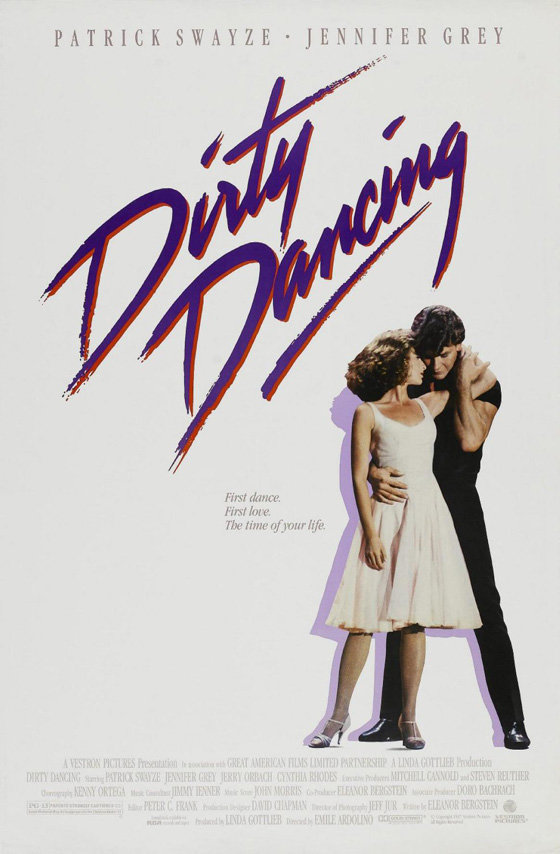 This movie is magic, something more than the ordinary romantic movie. Everyone who has seen Jennifer Grey and Patrick Swayze dance into our hearts in this movie will remember it forever...
Romantic Plot: A good girl from a well-to-do family falls in love with an older bad boy from the wrong side of the tracks. Baby (Grey) and Johnny (Swayze) reinvent the genre during one summer vacation at a posh, family friendly camp, although viewers are left wondering if they reached their happily-ever-after following their iconic dance. They do succeed in proving that love is more important than money, prestige, or reputations.
Main Cast: Jennifer Grey, Patrick Swayze, Jerry Orbach, and Kelly Bishop.
Romantic Mood: Uplifting.
Rotten Tomatoes Rating: 5.9/10.
Watch Movie Trailer:
Buy or Rent this Romantic Movie: Amazon.com
Trendinig Stories
---
---
---
---
---
---
---
---
---
---
---
---
---
---
---
---
---
---
---
---
---
---
---
---
---
---
---
---
---
---
---
---
---
---
---
---
Comments
Popular
Related
Recent