Your wedding cake is one of the important details of your wedding reception that you've probably thought about since the day you were engaged. And now that you have the design down for the cake, you'll need something just as wonderful to top it with. Perhaps one of these 7**** awesome cake toppers will complete the look of your cake.
---
7

Amazing Paper...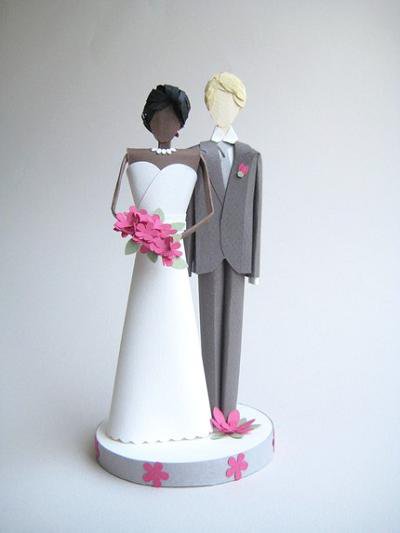 Photo: Etsy.com/shop/Concarta
Price: $100.00
Have you ever seen such a beautiful design made from paper? I love the detail of the sweetheart neckline and the bright pink bouquet that matches the groom's boutonniere. These stunning cake topperscan be custom made to match your entire wedding look right down to the way you'll be wearing your hair! Do you know a bride who would love this as a bridal shower gift?
6

Traditional Beauty...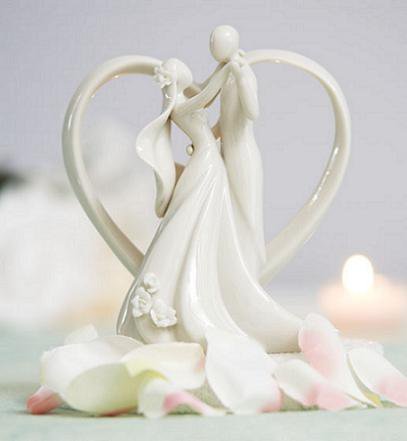 Photo: WeddingCollectibles.com
Price: $29.95
If this is your cake topper there will be romance in the air and on the top of your cake! I love the flower in her hair and how her veil is flowing as if they are sharing their first dance together. When we received this in the mail I nearly cried tears of joy and happiness. We were so happy to finally have found our cake topper, especially one that we felt matched our personalities. Will you use this beautiful bride and groom for your cake topper too?
---
5

It Looks like You...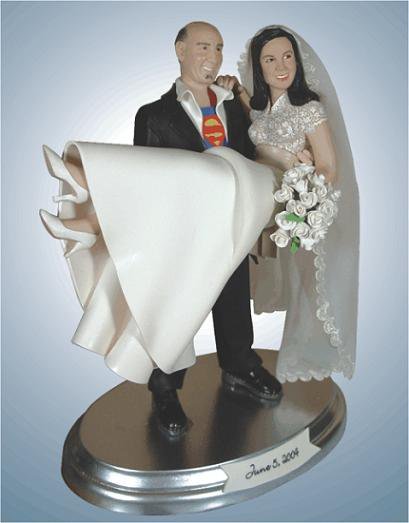 Photo: Thumbprintkids.com
Price: $2,900.00
Your guests will be blown away when they see that your cake topper looks exactly like you and your groom! What a priceless wedding memory to hold on to and cherish forever. This is the way you looked on your wedding day and this is how you will always remember that special day. The talent and artistry that goes into something like this is remarkable; you can see the beautiful lace details in the top of her gown. Would you send in your photo for a one of a kind cake topper?
---
4

Claymation...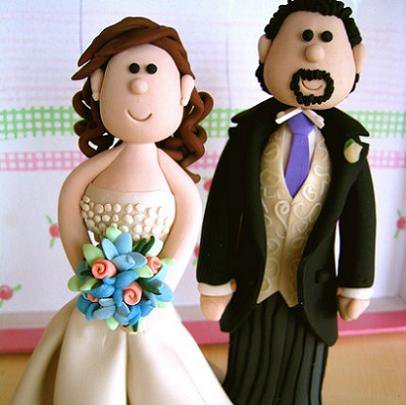 Photo: Etsy.com/shop/NicoleWClark
Price: $125.00
These whimsical characters are a fun way to top your cake. They remind me of the adorable claymation characters Wallace and Gromit, who knows maybe Nicole W. Clark could make a wedding movie staring her unique creations. I love their cute little smiles. Wouldn't you just love to have a cartoonish version of yourself sitting on your cake?
---
3

Love Birds...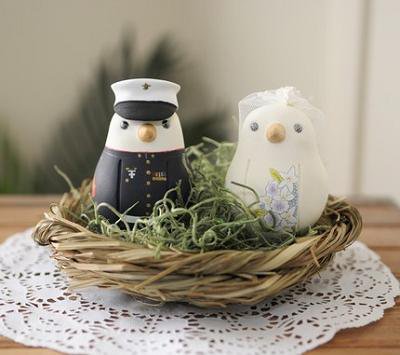 Photo: RedLightStudio.etsy.com
Price: $110.00
Not only is this a charming bird topper, it is also a military cake topper that helps represent who you are in a lovable way. This is a wonderful way to show off your sweet side whether you are featuring birds in your other wedding details or not. Cynthia will hand paint the details of any military uniform on the birds as well as the bride's bouquet. I love that the bride bird **is wearing a birdcage veil! Are you using **birds in your wedding?
2

Themed Wedding...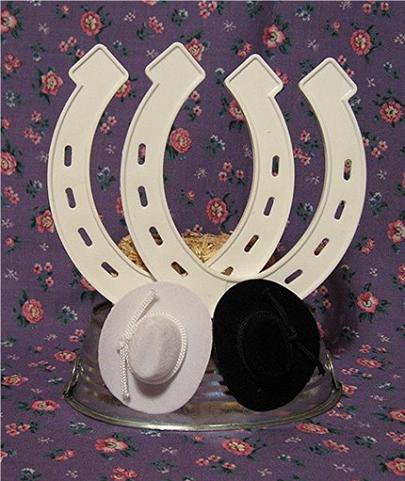 Photo: Delightfullywed.etsy.com
Price: $18.95
Themed weddingsare very popular, whether they have a western, cowboy flair, or an out of this world, star trek aspect, you want to make sure your guests can grasp the feel that your going for. If it's a western theme that makes your heart flutter, this horseshoe cake topper along with cowboy boot invitationswill be sure to set the mood for your western wedding day. Is there a theme for your wedding?
---
1

Give Me Some Love...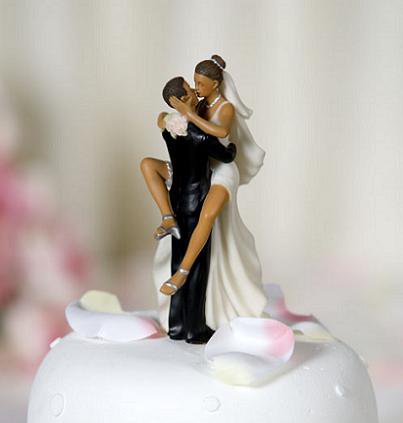 Photo: WeddingCollectibles.com
Price: $26.95
Everyone will know what a playful and sexy couple you are as they see this amusing topper displayed on your cake! This definitely goes beyond traditional! Although it is very sexy with the brides legs wrapped around her groom's body, it is sexy yet still classy. I think even grandma would smile and laugh as she got a glimpse of this fun topper! Are you a non-traditionalbride and groom?
What does your wedding cake topper look like?
Top Photo: WeddingDepot.com
---
Comments
Popular
Related
Recent