8 Best Flowers for Your Wedding ...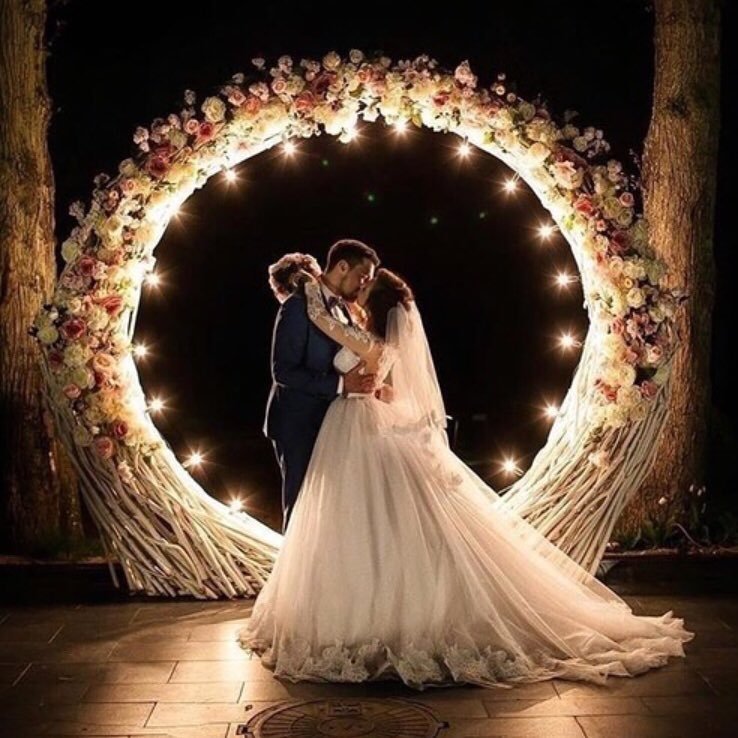 There are so many things to think about when you're planning your wedding. There's the dress, your shoes, your trousseau, the food, the music… and of course, the flowers! You want them to suit your own personal style, match your gown, and of course, they have to be gorgeous! It can be daunting to get started, or to even know what you might be looking for… which is where I come in. I've researched a lot of flowers that would be perfect for a wedding, and sorted them by color…
Photo Credit: _oriana.italy_[on/off]
White, ivory, cream, ecru… there are so many different shades of white. But which white is right? If you're marrying in the spring or summer, then go for something fresh and delicate, like gerbera daisies, freesia, Ranunculus, or the standard white roses. In the fall, the Gerberas would still work, but you may want to add more Gerberas in a more autumnal hue, like orange or pink or even red. In the winter, why not add some holly? Avoid lilies, though, since those tend to remind people of more somber occasions, like funerals and wakes.
Photo Credit: scott photos
Red is a fabulous color for wedding bouquets, from classic velvety red roses, to sweet sassy Gerbera daisies or proud spring tulips. Add a dash of color with any or all of these, but be careful — the reds can be hard to match!
I hate to sound like a broken record, but one of the prettiest wedding flowers in pink would have to be Gerbera daisies. Or try more spring tulips, or even gladiolas, or hibiscus, especially if you're planning an outdoor or tropical beach wedding.
Photo Credit: bluecanoe
Is there any prettier or bolder flower than the exotic Bird of Paradise? If that's a little too unusual for your taste, then try tiger lilies, carthamus, or (again) Gerbera daisies. Oranges are perfect for autumn weddings, aren't they?
I promise this will be the last time I suggest this flower, but if you're considering yellow as an accent color, then you may want to seriously consider Gerbera daisies. If you're planning a more formal wedding, then try yellow roses, or an armful of gladiolas. Another suggestion for a fall wedding would be the sunflower… so gorgeous!
Photo Credit: Glockenblume
Blue is such a lovely color for wedding flowers, and there are so many pretty blooms to choose from! Try delphinium, bluebells, or stock. Mix with some delicate greens and whites, and you'll have a lovely, unique bridal bouquet!
One of my favorite purple or violet wedding flowers has to be ruffled, lovely irises, followed closely by stock, or hydrangeas. Orchids are a great choice too, or lisanthus, very sophisticated and exotic. But again, one big snowball of pretty purple hydrangea and a soft ribbon, and that could almost be a bouquet on its own!
Photo Credit: barrybloke
A new trend in wedding flowers is to use lots of lush greenery with a few sprays of flowers in the middle. There are so many gorgeous greens to choose from, too, like Bupleurum and Eucalyptus or even some gentle ferns.
There are literally thousands of flowers to consider for your wedding flowers, so it's important to know a little bit before you start looking, or talking to a florist! Which of these pretty blossoms do you love best? Or is there something else you'd like to suggest to the brides-to-be out there? Please share!
Top Photo Credit: bloomsdayflowers
{{#comments_count}} Show Commnents ({{comments_count}}) {{/comments_count}}