Like it or not, 2011 is on its way, and before you know it, the New Year will be here. Time to get a new day planner, so you can keep track of all your important dates, like birthdays, anniversaries, football games, and actual date dates, like with that hottie from your math class or the accounting department at work. I've been searching out a new planner for myself, and I've narrow the field to just a few. Here's my list of 7 perfect day planners…
---
1

Silver Lining Citrus Tropic Engagement Calendar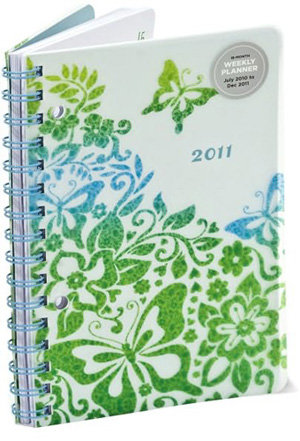 Price: $7.15 at search.barnesandnoble.com
Pretty flowers and butterflies in hues of glittery green and blue adorn the cover of this pretty day planner, giving you the feel of spring all year long. I like the way this planner is set up, giving you each week on two facing pages, with plenty of room to write dinner dates and other good stuff.
---
2

Avalanche Mom's Plan-It Engagement Planner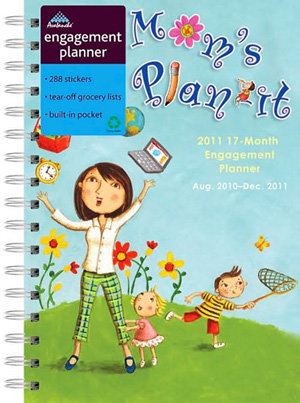 Price: $13.49 at search.barnesandnoble.com
Keep track of Susie's soccer games, Spot's vet appointments, and Bobby's baseball games in one handy planner, along with grocery lists, birthdates, anniversaries, school meetings, so much more! Included in this set are stickers, tear-out grocery lists, and plenty of room to write it all down.
Shakti
screams my lifestyle....
---
3

Silver Lining Cream Dandelion Flexi Engagement Calendar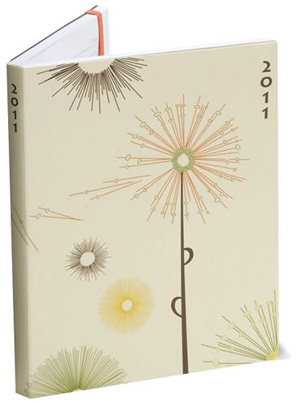 Price: $8.95 at search.barnesandnoble.com
If you don't like spiral-bound planners, and want something more stylish but still functional, look no further! This one's pretty, modern, sleek, and comes with an elastic strap to keep lists and stickies from falling out.
---
4

Silver Lining Medallions Engagement Calendar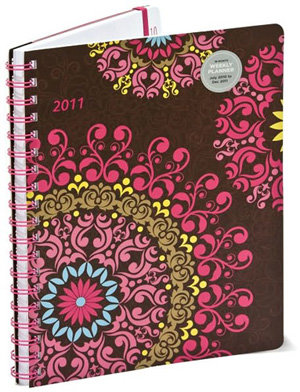 Price: $9.85 at search.barnesandnoble.com
While most of us want a planner that will slip into our handbags, you might be looking for something bigger that you can stash with your school books or work folders. This one's a hefty and handy 8 by 10 inches, spiral-bound, pretty, and sturdy. Perfect!
---
5

Silver Lining Elephant Train Engagement Calendar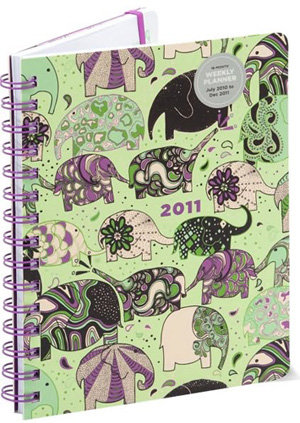 Price: $8.95 at search.barnesandnoble.com
I love this planner… in fact, it's the one I've already bought to use for 2011! The elephants on the front are marching on, like time itself, and I like the elastic strap to hold everything in its place, and the clear plastic pocket at the back for keeping my lists and stamps and such all together.
---
6

Silver Lining Squirrely Engagement Calendar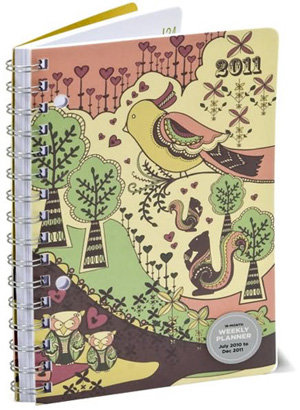 Price: $7.15 at search.barnesandnoble.com
So many woodland creatures to admire, so little time! You only have 18 months (July 2010 to December 2011), so it's best to get started with this planner now. I love the birds and of course, the squirrels… so cute and whimsical!
---
7

Silver Lining Puffy Owls Engagement Calendar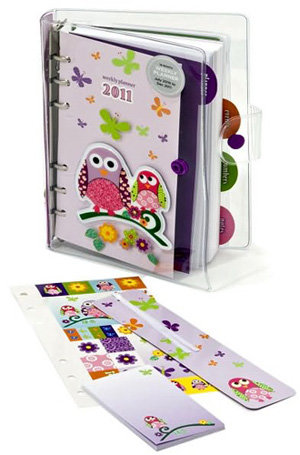 Price: $8.95 at search.barnesandnoble.com
I love owls, and these bright little critters are no exception. This little planner is packed with all sorts of useful goodies, like a bookmark, stickers, and even color-coded tabs. It's sturdier than most planners, being covered in hefty vinyl, too. I love it!
I'm so glad I found the planner I'll be using next year! I love the little elephants and I can't wait to start using it! Which of these planners do you like best, or have you spied another one you like more? Please let me know!
More
---
Comments
Popular
Recent