7 Reasons to Have a Beach Wedding ...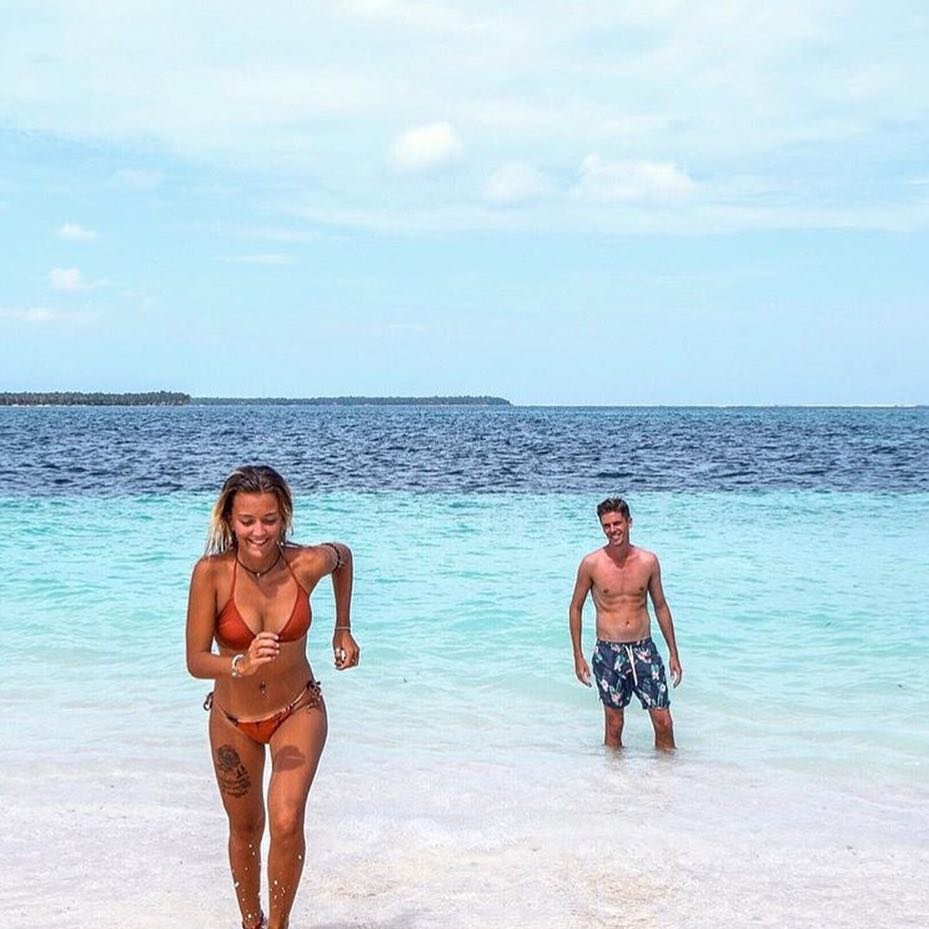 Hello to all the brides to be! Today, I really wanted to discuss a topic that I'm sure some of you would find very useful – beach weddings and all the benefits of having one. I absolutely love them and I'm hoping this time next year I will have some of my own beach wedding photos to show you. They are romantic in that movie-like kind of way, but there is much more to them than just that. So I've taken the liberty to compile my own 7 pros for having a beach-style "I do."
1.

You Get to Pick a Dress You Can Wear Even after the Wedding
If you are considering a beach wedding, you don't have to ask yourself is it worth spending all that money on the dress you can only wear once. You see, that's what's so great about beach weddings – you get to set all the rules. Traditional, huge dresses wouldn't be a good idea anyways so just get a dress you like and think you could combine and wear a few more times. And don't worry about anybody saying, "Oh, she picked a useful dress!" Beach weddings are not as nearly as formal as the regular ones so you don't have to obey regular dress-picking procedures.
The soothing sound of waves, the sun rays flickering in the water, salty sea breeze… is there anything more romantic? I love Google-ing for beach wedding photos and the more I look at them, the more I'm sure I want to get married on a beautiful beach somewhere too.
3.

You Get an Extra Holiday
Let's face it, holidays are always a one of a kind experience. You get to see a different place, have a swim, work on that gorgeous bronze tan and have a lot of fun. Now, why skip the opportunity of having a second holiday this year? Especially because this one will be all about you!
4.

Your Wedding Will Be Original and Different
This is one of my favorite reasons! I like church weddings and the traditions, don't get me wrong, but I just feel like it doesn't leave much space for expressing personal style. The ceremony plus all the traditional stuff like: the receiving line, long toasts, first dance, second dance, money dance... and by the time it's all done the wedding is almost over. Plus, everybody does it and the procedure and the timing is pretty much the same so, no matter how hard you try, you just can't escape the pattern.
5.

Considerably Shorter Guest List
I don't know about you, but I want to get married in the presence of people I love and keep in touch with on regular basis. Relatives I've never seen or spoken with in my entire life are not very high on my list of priorities but, if I decide to have a traditional wedding in my city, I will probably have to invite them. However, if I decide for a small, intimate, out of town beach wedding, I have a perfectly good explanation for not inviting my great-aunt-from-my-father's-uncle's-side and her brother, sister, children, husband… Anyways, you get the idea.
6.

You Can save a Lot and Still Have Everything
Quality is always more important than quantity! After all, it's your wedding, not a bag of pretzels we are talking about. You see, reason number 5 has a positive effect on the reason number 6, or, in plain English – if you cut off the unnecessary guests, you will have more money to invest in good accommodation for you and your guests, more money for the wedding itself and the honeymoon that comes after.
7.

Less Stress and More Time for Your Loved Ones
Relaxing beach atmosphere, the fact that you won't have 300 guests and the services the resort of your choice provides (coordinator, planner, caterer, etc.) leave you plenty of time to relax, get enough sleep and spend the most important day of your life in a peaceful atmosphere surrounded by your loved ones only. The day-after brunch and all the pre and post-wedding activities for a wedding like this one would be a pleasant instead of an exhausting experience.
So, what do you think about it? Beach wedding – yes or no? I would have to say yes, even though it's impossible to wear heels. Let me know what you think!
Top Photo Credit: ewen and donabel
{{#comments_count}} Show Commnents ({{comments_count}}) {{/comments_count}}