It seems that every week, I'm getting invitations to parties where I'll be expected to buy candles, kitchen gadgets, or worse, naughty toys. Needless to say, I greatly prefer parties where I don't have to buy anything, and instead, I get to spend time with my friends having fun, and possibly exchanging things we no longer use… hmm… have you ever hosted a swap party? If not, you really ought to give it a go! They're a lot of fun, and there are so many different ones you can have! Here are 8 swap parties to host…
---
1

Clothing Swap!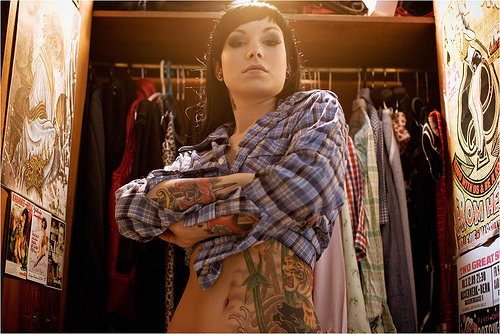 Photo Credit: Beat.
Being a natural-born fashionista with a less-than-loaded pocketbook, I'm a big fan of the bi-annual clothing swap. I host my swap twice a year, once in the spring and once in the fall, and it's always a riot! The more girls who participate, the more fun you'll have… here's a rule that will make it even more interesting — if two or more girls are lusting after the same sweater or pair of jeans, they all have to try it on, and everyone else gets to vote on who should have it.
2

Be Sure to Bring Shoes & Accessories!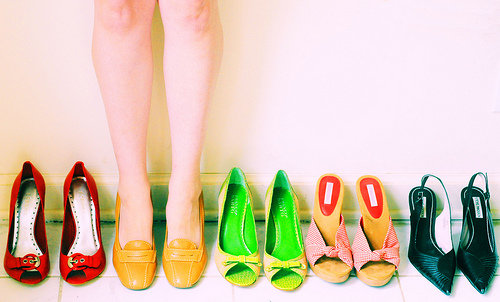 Photo Credit: *midtownsky*
What clothing swap would be complete without also exchanging handbags, shoes, boots, and other accessories? You can either host these all together with the clothes, or as an entirely separate event.
---
3

Book Swap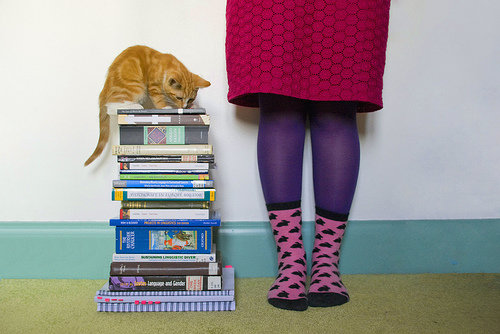 Photo Credit: evilibby
This is one of my favorite swap parties to host, because if I'm more of anything than a fashionista, I'm a bibliophile. Gather all of the books you've read and didn't absolutely love, and invite all of your friends to bring their cast-offs or duplicates. Make it even more fun by swapping DVDs and CDs, too — a media swap!
---
4

Kid's Clothes Swap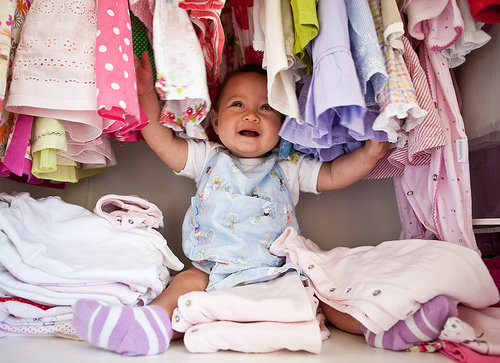 Photo Credit: mahonyweb
If you have kids, you know how quickly they can outgrow their clothes. Why not host a kid's clothing swap then, giving all of your other mommy friends a chance to exchange gently worn clothing and shoes with each other… and you! Make it a rule that junk isn't acceptable — if it's too worn or stained at all, it goes in the donate bin, not in the swap.
---
5

Ornament Swap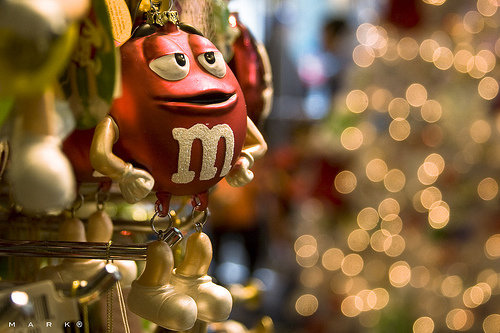 Photo Credit: marker (mark®)
This is one of my favorite swaps to host during the holidays, but it really could work for any sort of special-occasion or holiday décor. Swap Halloween or Easter decorations, or stick to simply exchanging ornaments.
---
6

Recipe Swap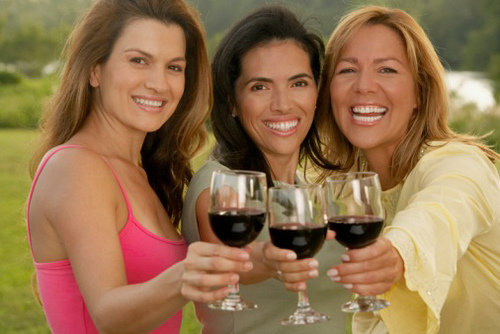 Photo Credit: Joseph Medical
I love this one! Each girl makes her favorite dish, and prints a pile of cards with the recipe. For each party, pick a different theme — appetizers, desserts, and so on. Get all of your friends to bring a dish and have a great night sampling everything and gathering a new stack of recipes. Add a bottle of wine or some martinis for a super-special girl's night swap!
---
7

Cookie Swap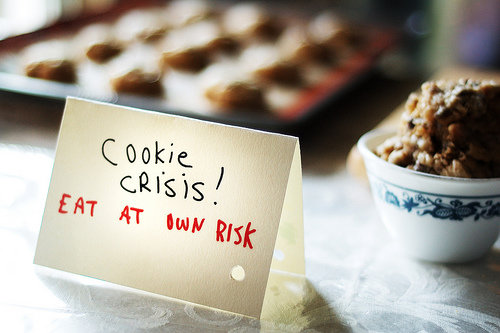 Photo Credit: K. Miller Photographs
This is another holiday favorite! Everyone makes four or five dozen of their favorite cookies, and brings them to the party. Everyone gets to bring home as many cookies as they've brought, and pretty soon, you'll all have tins full of dozens of different, delicious treats!
---
8

Seedling Swap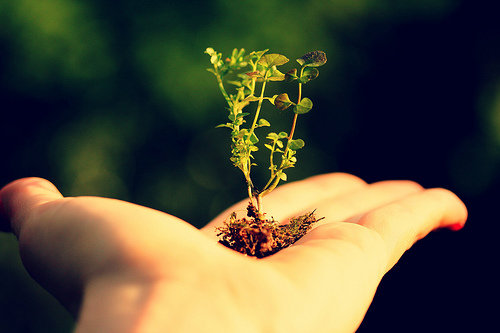 Photo Credit: Fundingo
Every spring, I have far more seedlings than I'll ever be able to plant, so my girlfriends and I all get together and exchange them, Roma tomato for marigold and so on. This is so much fun, and such a great way to welcome spring!
With so many fab swap parties to host, how will you choose which to do first? Myself, I'm ready for a clothing and accessories swap… and it's definitely time for a book swap… which of these ideas do you like best? Or do you have another swap party you like hosting? Please let me know!
Top Photo Credit: lenifuzhead
---
Comments
Popular
Related
Recent