Winter weddings are absolutely gorgeous, and they can look just so smart. One of the most important things to consider when you have a wedding in the winter, though, are what flowers are either in season or are at least readily available – and if they will look good. Reds and white and pinks are excellent colors for winter services, especially if you're going for a dramatic look. I found 7 types of flowers to pick for a winter wedding that will knock your socks off!
---
1

Amaryllis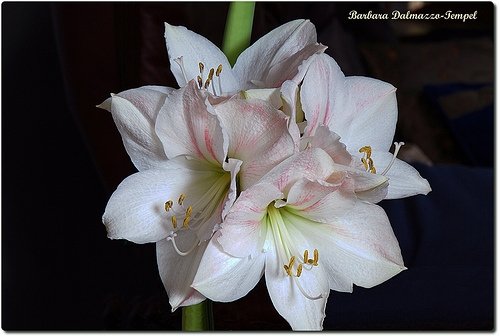 Photo Credit:Barbara Tempel
Amaryllis flowers are really gorgeous. They are hardy little things, but the blossoms look delicate and feminine and somehow magical, for all of that. There is a Candy Cane amaryllis, in particular, that would be beautiful for a winter wedding. Like the name implies, the petals are white with stripes of red, although depending, the stripes can look more pink. Either way, the blossoms are beautiful. So are the blossoms on bright red amaryllis blossoms.
---
2

Orchids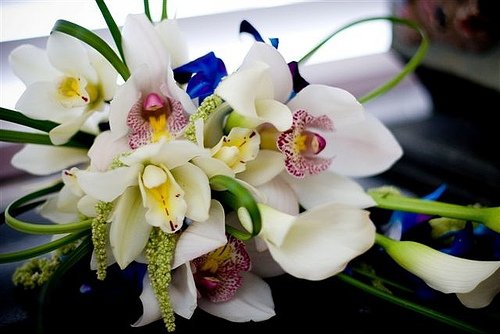 Photo Credit: Dream Designs Florist
Orchids are my very favorite flowers and they make a beautiful touch to any wedding, especially one taking place in winter. There are gorgeous blue orchids, Dendrobiums, in particular, that make wonderful choices. They have hints of purple in the petals as well. White orchids are also a good choice, but you can actually find orchids in any color to suit your theme.
3

Lilies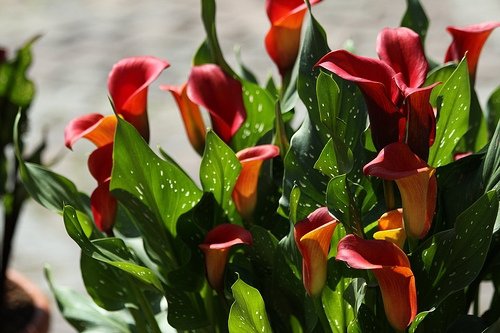 Photo Credit: interchangeablepartsLilies are another great choice, and because there are so many, in a variety of colors, the possibilities are endless. There are miniature Calla lilies, for example, in a dark wine shade with purple undertones. There are also Calla lilies in a black/burgundy shade that, rather than looking morbid, makes a really dramatic touch If you want something more delicate, check out Casa Blanca Oriental Lilies, which are primarily white but have lovely dark red stamens.
---
4

Tulips
Photo Credit:dirk huijssoon
The idea of tulips in a winter wedding might surprise you, but they are actually really popular. They, too, come in a whole spectrum of colors, so it's easy to find something that will fit your colors. Tulips are pretty hardy as well, which is why they're a particularly good choice in the winter.
---
5

Roses Photo Credit:j_wijnands
Naturally roses are great for a wedding that takes place in winter. They are probably the most popular flower. I'm not a huge rose girl but even I have to admit that dark red or burgundy roses can be a really decadent, dramatic choice for a classic winter wedding. There are also so many hybrids now that it's easy to find a really cool looking rose.
---
6

Dahlias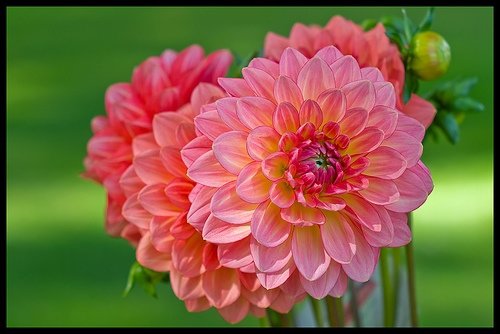 Photo Credit: Eric Flexyourhead
I love dahlias, and they are such big, beautiful flowers. They also come in a lot of different colors, so you can find both delicate, pink or white dahlias, or darker, bolder blossoms that create more of an impact. There are even burgundy chocolate dahlias – that name does them justice, they look as sweet and decadent as dark chocolate.
---
7

Peonies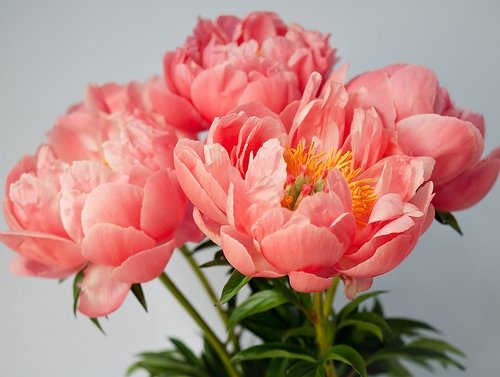 Photo Credit: PJ Taylor Photo
I also adore peonies, another surprising choice. Pink Sarah Bernhardt peonies are an especially popular choice, a shade of bubble gum pink that can look phenomenal in a certain kind of wedding. There are also more feminine pink peonies, as well as bright red ones that look just really incredible.
You can find such great flowers for a winter wedding, and many of them aren't what you would expect. Freesias, Gerbera daisies, hydrangea – those are just a few of the other possibilities. If you've had a winter wedding, what kinds of flowers did you choose?
Top Photo Credit:Avery Pattern Floral & Design Studio
---
Comments
Popular
Related
Recent