It can be hard to buy a wedding present on a budget. Chances are the bride and groom have all the toasters they will ever need, and that budget china will probably just sit in a cupboard collecting dust. But if you don't have money to burn on an amazing present, what can you get to make sure its appreciated? I've been searching out great presents that don't cost the earth, and here are my favourites…
---
1

Honey Bee Set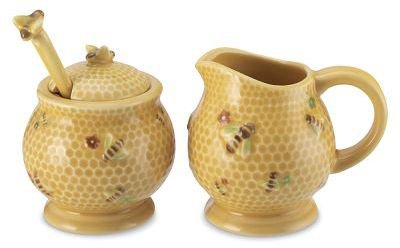 Price: $20 at williams-sonoma.com
I LOVE this honey bee tea set. So they might already have one, but chances are, its white and boring. Gorgeous pots like these will be enjoyed again and again, and are great for parties and special occasions! I also love the sunflower plates.
---
2

Picnic Basket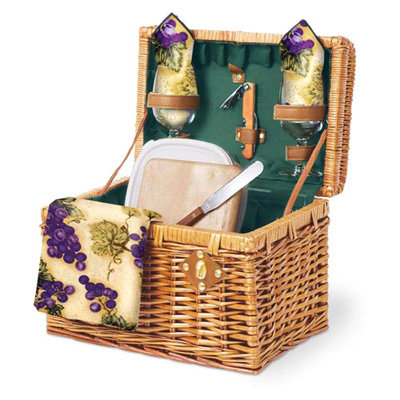 **Price: $53.95 at **picnicgear.com
A picnic basket makes a great gift, as everyone likes picnics. I love this one from Picnic Gear, which comes packed with wine and cheese, as well as all the extras you could want, such as a cheese cutting board, knives, a corkscrew, napkins, a table cloth and a plastic food container. The basket is handcrafted, too, and is simply gorgeous.
---
3

Fondue Kit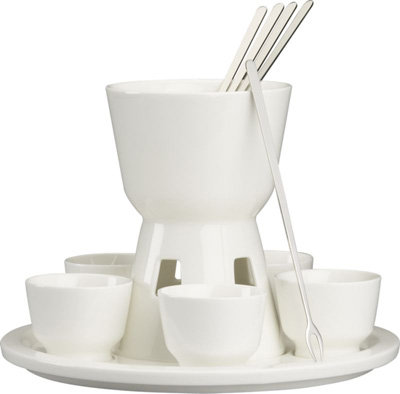 **Price: $39.95 at **crateandbarrel.com
So a fondue kit might not be a necessity, but there's nothing better then a girly night in with a good romantic film, face masks and chocolate fondue. I love this kit, which comes with five cups, dripping forks, and the gorgeous fondue server, all in flawless white ceramic. You can even use it for cheese fondue!
---
4

Volleyball Set

**Price: $39.98 at **volleyballheadquarters.com
Volleyball is great fun, and this set contains everything you'll need to play volleyball or badminton in your back yard. Not only is this a great way for the couple to stay fit together, they also make summer parties twice as fun. Think sangria and tipsy tennis…
---
5

Board Games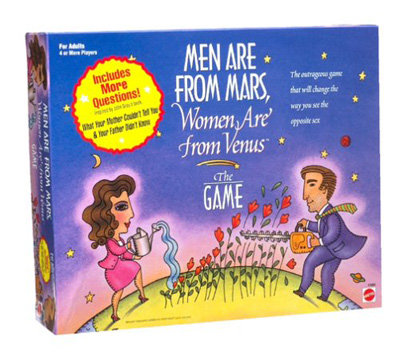 **Price: $38.00 at **amazon.com
A simple yet effective present, board games are great for family nights and will be loved for generations, and ones such as this one are great fun to play with friends or as a couple. The game is designed to be provocative, funny and sexy, so it's perfect for newlyweds! A friend of mine got this for a present years ago, and still gets it out at every party. It's a huge hit!
---
6

Champagne Glasses

**Price: $65.00 at **momastore.org
I love these great inside out champagne glasses, which are sophisticated enough to make a great present without looking too expensive to use. Moma Store also sell some gorgeous merlot glasses and decorated tumblers, so whatever your friends tipple of choice you are sure to find something that suits.
---
7

The Kama Sutra
**Price: $12.92 at **search.barnesandnoble.com
I was unsure about this, until I spoke to some friends, who had received these as wedding and birthday gifts. One woman even admitted that her mum had given her a copy, when she had complained about her dwindling sex life! It makes for excellent reading and is the perfect way to spruce up your sex life!
---
8

Retro Gift Bag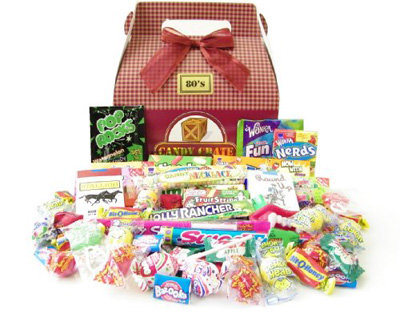 **Price: $32.50 at **amazon.com
These gift bags are very cheap, and contain sweets from the selected year (60's, 70's, 80's and 90's). Sounds simple enough, right? Well, you'd be surprised how many memories can be evoked by those sweets you'd forgotten, and the bride and groom can reminisce together with one of the most inventive wedding presents yet.
I love these gifts, and judging by the reactions of my recent wedded-friends, they did too! Spring and summer are always full of weddings, so if you find yourself a little short, simply pick a present from here that suits their personality and give them something a little unexpected. After all, what are they going to do with 15 toasters?! Have you got a wedding gift idea that's perfect for people on a budget? Please let me know!
More
---
Comments
Popular
Recent