This is the best time of year, not just because the weather's changing for the better, but because I love helping friends and family celebrate their college and high school graduations! My favorite part, of course, is choosing just the right graduation gift… and here are my top picks for this year!
---
1

Apple IPad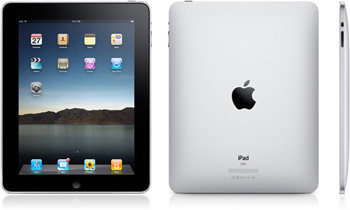 Price: $599.99 at store.apple.com
What better way to celebrate a graduation, and the start of adult life, than with the best-of-the-best technology? This revolutionary (and incredibly cool!) iPad is part uber-cell phone (iPhone) and part uber-laptop (MacBook Air) and all sleek, modern technology. Use it for phone calls, texts, web ,e-mail, digital reading, photos, movies… everything!
---
2

"You Are One-Third Daffodil" by Tom Nuttail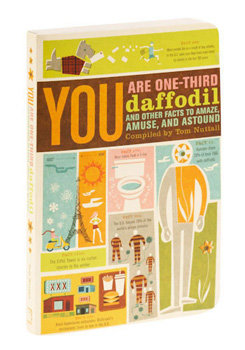 Price: $10.99 at modcloth.com
This handy little book is loaded with all sorts of fascinating little facts, none of which your graduate ever learned in school. Naturally, that makes it the perfect gift for any graduate, especially those who enjoy being the one at cocktail parties who is an entertaining vault of useless (but interesting) knowledge.
---
3

Pottery Barn Vintage Clock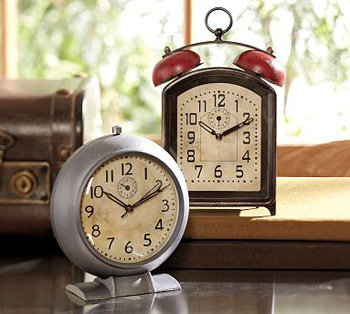 Price: $39.00 at potterybarn.com
Clocks make fantastic gifts, especially for commemorating important events, like weddings, promotions, and of course, graduations! Choose from one of two very vintage-inspired designs — both have an alarm function and super-reliable quartz movement… and both would look fantastic anywhere but a dorm room!
---
4

Graduate's Tassel Frame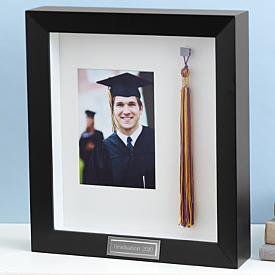 Price: $39.95 at gifts.redenvelope.com
Most graduation tassels are either hanging from someone's rear-view mirror in the car, are hidden away in a dusty shoe-box, or have been thrown away at one point or another. But why not display them, along with a flattering 5" by 7" photo of the graduate, in this sleek, stylish shadow-box? It can even be personalized with the graduate's name and commencement year…
---
5

Owl Money or Gift Card Holder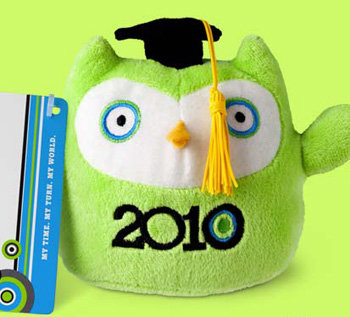 Price: $4.95 at hallmark.com
Sure, giving cash or a gift card may not seem like a very heart-felt or creative way to say "congratulations" to your favorite graduate, but they sure will like it, as long as it's given with this adorable little plush owl! Clip the monetary gift to his wise little wing, and make the graduate's day…
---
6

"Research" Plaque

Price: $19.95 at signals.com
Every college grad has probably spent countless hours doing research, and this clever plaque recognizes and celebrates that body of work with a little-known quote by Albert Einstein. "If we knew what we were doing, it wouldn't be called Research," it reads. The plaque is made in the USA of distressed wood and measures 20" by a little more than 3" … perfect for gift-giving!
---
7

"an Incomplete Education" by Judy Jones and William Wilson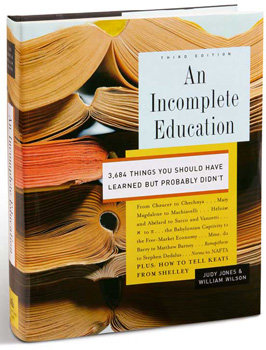 Price: $28.90 at signals.com
Tucked away in the deep recesses of every graduate's memory is all of the information one would ever need to know to win at Jeopardy… or at least complete the Sunday New York Times crossword puzzle. This hilarious but helpful book is a fantastic reference tool, containing all of the little bits of knowledge the recent graduate has just learned, and promptly forgotten.
---
8

Victoria's Secret Pink University of Michigan Watercolor Hearts Tee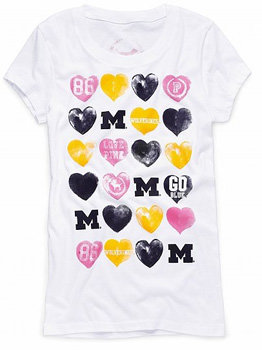 Price: $26.50 at victoriassecret.com
If your graduate is a girl, then encourage her to show off her alma mater team spirit with this snappy little tee! It's made of a comfy cotton/ply blend and features front-and-back graphics in dreamy watercolor hues, along with her school logo. Perfect for wearing to homecoming football or basketball games! Available in designs for almost every state college and university… perfect!
Whether your graduate is walking across the stage to get their high school or college diploma, there's sure to be a gift on this list that they'll love! The question is, which one will you choose? Or is there another perfect graduation gift you've found? Please let me know!
More
Popular
Recent