Our children often spend more time with their teachers every day than we do. They teach them more than math, reading, and science, too… they teach them the same things we teach at home, from how to share to how to clean up after themselves to playing nice with kids that are hard to love. So at the holidays, or on Teacher's Day, just the right gift can let a teacher know how much you appreciate all they do. Here a 7 great gifts for teachers, in all price ranges and for all personality types!
---
1

Hello Komputer Flash Drive in Orchard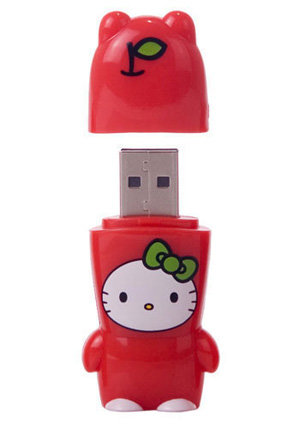 Price: $28.99 at modcloth.com
Lesson plans, worksheets, hand-outs, quizzes… there are so many documents a teacher needs to keep handy, and all of them will fit on this adorable 2GB Hello Kitty flash drive. She's wearing a cheery bright red apple costume, so she's perfect for teacher, especially if teacher happens to adore Ms. Kitty!
---
2

Ring of Knowledge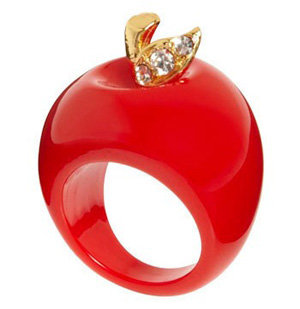 Price: $14.99 at modcloth.com
If I were Eve, and the Fruit of Knowledge looked anything as delicious as this little rings, I would have at least been tempted, too. I love the shiny red apple against the glittering gold leaf and stem, and chances are, teacher will love it, too.
---
3

Apple Necklace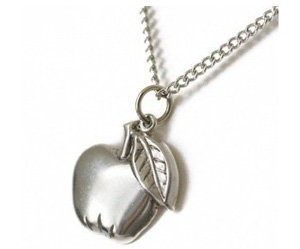 Price: $12.00 at shanalogic.com
Pretty, petite, and shiny, this sweet little apple isn't red, or flashy, or obvious. She's demure, and doesn't mind being worn layered with other silver necklaces, though she's pretty enough to wear on her own. Give this as a gift for your teacher, and see how she chooses to wear it!
---
4

Happy Apple Necklace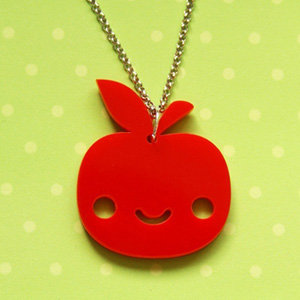 Price: $14.00 at girlzlyfe.com
This tiny little cutie is another way to let your favorite teacher know she's tops! I love her little kawaii-cute face! She'd be perfect for adding just a little color and sass to the standard modest teacher attire.
---
5

Let It Snow! Ornament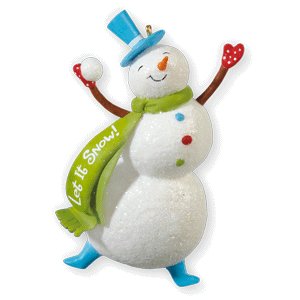 Price: $9.95 at hallmark.com
What child or teacher doesn't occasionally hope for a snow day? This cheery snowman ornament with the words "Let it Snow!" can be taken as a secret hope of just that. And why not? There are snow forts to be made and hot cocoa to drink!
---
6

Department 56 "Gifts for Teacher"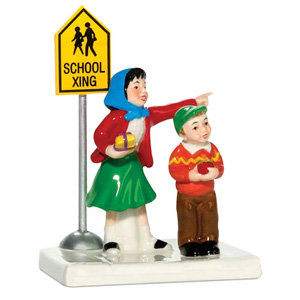 Price: $22.50 at thethoughtfulnessshop.com
What better gift for a teacher than a figurine that's actually named "gifts for teacher"? This little figure would be great for displaying on a desk or shelf, and features a little boy and little girl at a school crossing sign, each holding a gift for their favorite teacher.
7

Forever Friends Necklace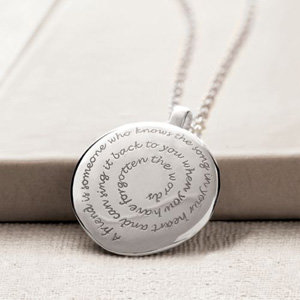 Price: $69.95 at gifts.redenvelope.com
Sometimes a favorite teacher or professor becomes a friend for life, and if that's the case, then this would be a lovely gift for her. The script reads, "A friend is someone who knows the song in your heart and can sing it back to you when you have forgotten the words." What a sweet sentiment!
These are just a few gifts you could give to a teacher, from your daughter's kindergarten teacher you've just met to your own high school English teacher you've kept in touch with all these years. Which of these gifts would you give a teacher? Or have you found something else that you think works better? Please let me know!
---
Comments
Popular
Related
Recent