Shopping for little kids usually means shopping at a store filled with, well, little kids. Messy, noisy, crying, loud, adorable, precious little kids. Save yourself the hassle and find the perfect gift for the little ones on your list at a stores you already shop at — Anthropologie and Urban Outfitters! Here are 7 great gifts for little kids, and you won't have to go to a kid's store to get them!
---
1

Slow and Steady Hat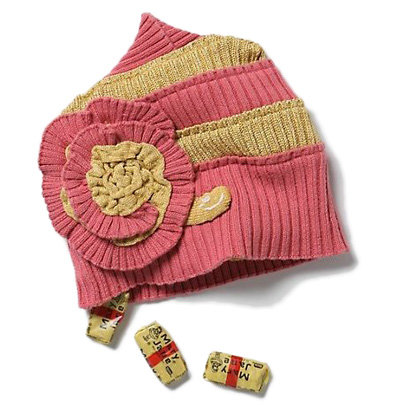 Price: $38.00 at anthropologie.com
We're always telling our children (and ourselves) that slow and steady wins the race, and what better way to prove it by giving your munchkin this adorable hat, complete with a persistent snail winding his way around the crown. It's made of a super-soft cotton rayon blend with gold metallic threads woven through. Cute!
---
2

Roland Rabbit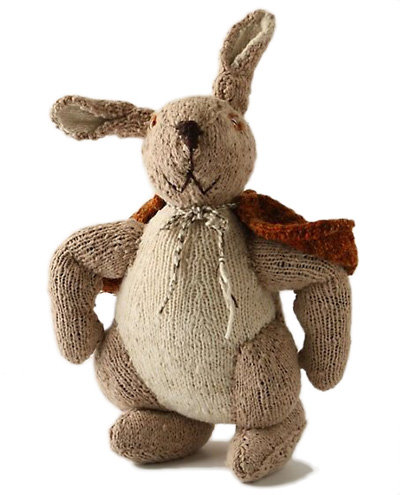 Price: $78.00 at anthropologie.com
This heroic little bunny isn't just the perfect pal for your little man or girl. He's also the hero to a community of women in Kenya who make their living making him! He's so soft and cuddly, made from wool fibers spun on bicycle wheels. I love his sweet little bunny tail!
---
3

Giraffe Hand Puppet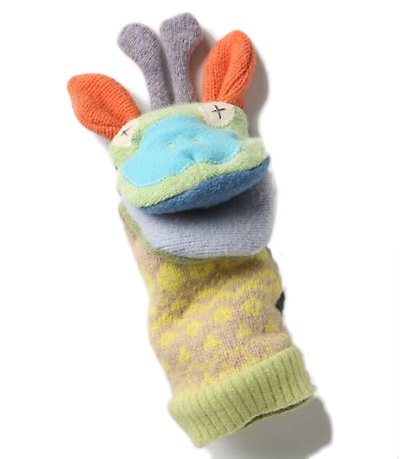 Price: $32.00 at anthropologie.com
This adorable giraffe hand-puppet is truly unique. No, really, he's one of a kind, hand-made from recycled wool by Cate & Levi. He'd make such a great gift, and will provide hours of fun imaginary play!
---
4

Charley Harper Memory Game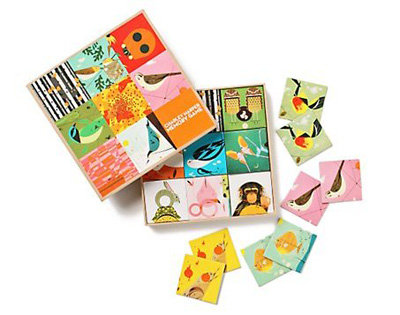 Price: $14.95 at anthropologie.com
Even as an adult, I love playing the memory game, and this set is my new favorite. I play with my daughter often, and we love flipping the cards to reveal the gorgeous illustrations by Charley Harper. There are 36 illustrations in all, two of each for matching pairs to win the game.
---
5

Baker's Delight Kid's Apron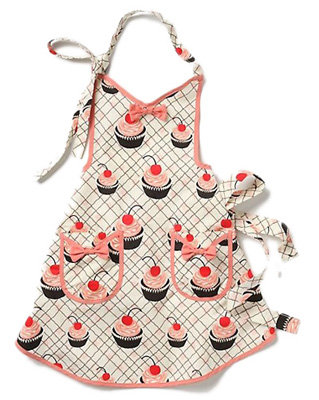 Price: $24.00 at anthropologie.com
What little girl doesn't love to bake and cook, or just pretend? Celebrate and encourage that culinary creativity with this cupcake-covered, frilly apron, designed to fit your little princess. I love the little pockets, and I've already ordered one for my little girl.
---
6

Linus Blanket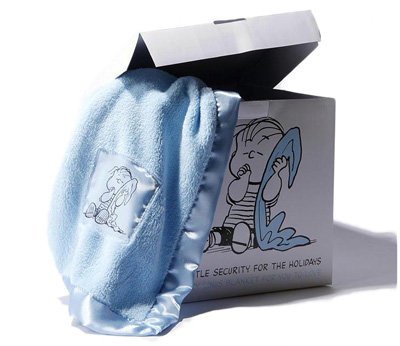 Price: $36.00 at urbanoutfitters.com
Remember Linus's special blanket, the one that comforted him and made him warm and cozy? Now you can give your little one the exact same blanket, made of the softest, plushest pale blue polyester fleece. A portion of the proceeds also goes to Project Linus, a non-profit that provides traumatized children with a blankie of their own.
7

Pinata Ornament

Price: $12.00 at urbanoutfitters.com
Every child everywhere wants a piñata on their birthdays, and why not? They're filled with candy! This one's not, of course, but what better way to celebrate Christmas with this blown-glass replica? It's so bright and colorful… I love it!

I can't wait to give my daughter the 3 gifts I've chosen from this list. She's going to love them, and I didn't have to go into a crowded, noisy, messy kid's store to get them! Win-win! Which of these gift do you think your little one will like best, and why?
---
Comments
Popular
Related
Recent