My grandmother often complains that it's impossible to shop for teenagers. So every holiday and birthday, every party and graduation, I help her choose the right gifts for the teens in our family. I've taken a proactive step this holiday season, and have already put together a list of 10 great gifts for teens… and I've even detailed which gifts are best for which girls! Here's my list…
---
1

Lomography Diana Dreamer Camera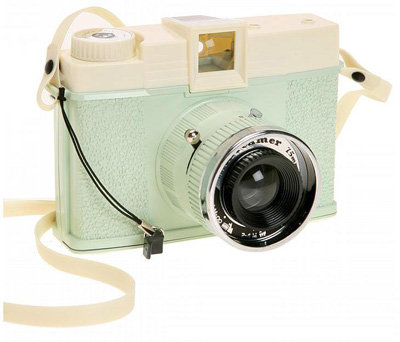 Price: $65.00 at urbanoutfitters.com
Perfect for: the shutterbug
Any teen who's interested in photography would love this camera. It's a carefully re-created replica of the popular plastic camera from the 1960's, with a load of cool upgrades. Film and additional lenses are sold separately, so this gift can be a theme for the year, with everyone buying an add-on to this camera.
---
2

This Tree Needs You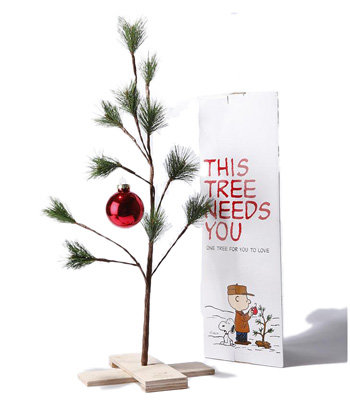 Price: $24.00 at urbanoutfitters.com
Perfect for: the sweetheart eco-warrior
This poor Charlie Brown tree needs you! It's a plastic and rough wood replica of the one from the classic animated Christmas movie, complete with sparse needles and one red ornament that just won't stay put. It comes with a mini Linus blanket to use as a skirt. So cute, and such a perfect gift for the Charlie Brown lover, or eco-warrior, on your holiday list.
---
3

Domo String Lights

Price: $20.00 at urbanoutfitters.com
Perfect for: the kawaii girl
Domo may look intimidating, but he's really a softie at heart. For the Domo fan or kawaii-lover on your list, these multi-colored Domo string lights would be a great gift! Each string features 10 Domos in 5 bright colors (2 of each color) and is 12' long.
---
4

Kidrobot's DJ Lance Dunny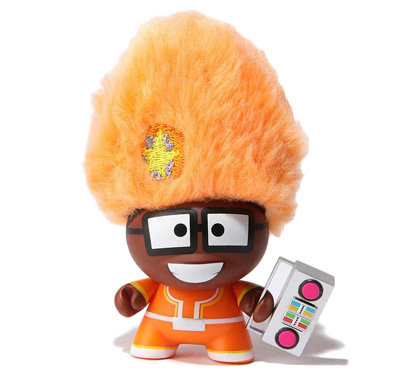 Price: $10.00 at urbanoutfitters.com
Perfect for: the closet Yo Gabba Gabba fan
Secretly, I have a small crush on DJ Lance. Maybe it's his smooth dance moves. Or his glasses. And I know I'm not alone in my silent adoration — there are lots of girls who feel the same way! This super-cute DJ Lance Dunny comes with a big fuzzy orange hat and a mini faux boombox. I love it!
---
5

Pave Owl Posts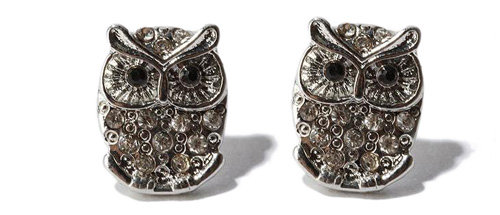 Price: $14.00 at urbanoutfitters.com
Perfect for: the vintage girl, or the indie cutie
These sparkling little owls come in two finishes, silver or brass, and both pairs together would make an ideal gift for the girlon your list who loves vintage, or vintage-inspired, jewelry. They're small (only a half-inch tall) but make such a big statement.
---
6

Flower Cluster Head Wrap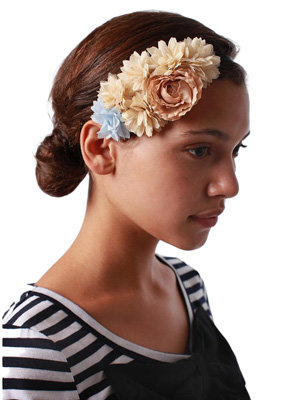 Price: $16.00 at urbanoutfitters.com
Perfect for: the Boho girl
This head wrap is perfect for lazy days, in a rush, or just for wearing with your hair long and loose and wavy, ideal for the Boho girl on your list. It features a posy of neutral flowers on an elastic band.
---
7

I Love You Cartouche Pendant Necklace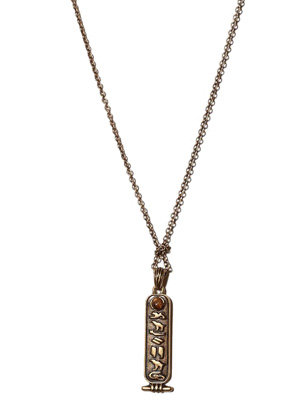 Price: $20.00 at urbanoutfitters.com
Perfect for: the adventurer/explorer
This gorgeous necklace would be a marvelous way to remind a daughter or favorite niece just how much she means to you. The characters spells out "I love you," and the pendant hangs from a 16" chain with a lobster claw clasp.
---
8

Dara Ettinger Angelica Knuckle Ring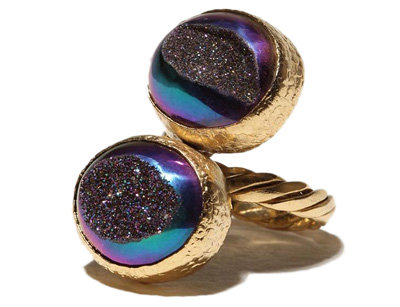 Price: $118.00 at urbanoutfitters.com
Perfect for: the bold fashionista
This midnight-hued knuckle ring may be the ultimate statement piece, coated in glimmering gold with a pair of matched natural stones. It's gorgeous, and would make such a perfect gift!
---
9

Frye Heath Riding Boot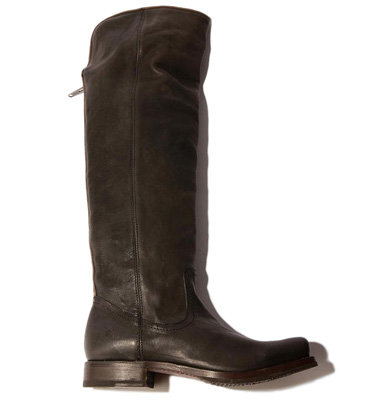 Price: $398.00 at urbanoutfitters.com
Perfect for: the urban cowgirl or Taylor Swift fan
Pop star Taylor Swift has perfected the look of cowgirl chic, with her gorgeous dresses paired with cowboy or riding boots. Any girl who admires Taylor, or just loves her style, would love these riding boots, available in brown, grey, or black.
---
10

The Little Prince Pop-up Book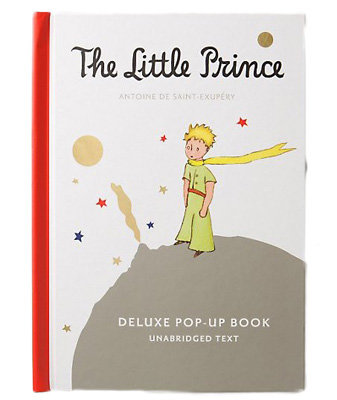 Price: $35.00 at anthropologie.com
Perfect for: the book worm
This modern update of Antoine de Saint Exupery's classic novella is truly a marvel. All of the 60 pages contain the same text as the original, only with intricate, gorgeous pop-ups, spinners, and more. This would be ideal for the book worm, French student, or simply the girl on your list who already has everything.
I've printed this list and given it to my grandmother, so now she can start her holiday shopping for all the teens she knows with confidence — and they won't have to return anything this year! Which of these goodies do you think would make a great gift for the teens on your list?
More
---
Comments
Popular
Recent