Best friends are, well, the best! They listen when you need to vent, give advice when you're wanting it, and know when to offer Ben and Jerry's, or a tissue, or a hug, or all three. Celebrate your best friend and everything she does for you, and you do together, with a marvelous gift this holiday season. It doesn't have to be pricey, but it needs to be special… here are 9 fabulous holiday gifts for your BFF, in every price range…
---
1

"Spotter's Guide to the Male Species" by Juliette Wills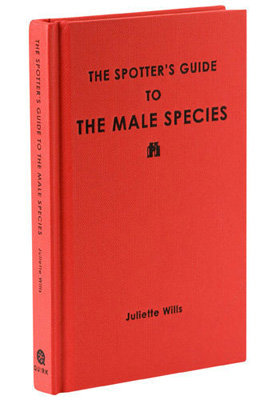 Price: $12.99 at modcloth.com
Perfect for: the man-eater
Does your best friend collect men like some collect specimens of butterflies or birds? Then she may already be familiar with how to spot, attract, and keep them… either way, she'll appreciate this cheeky field guide, and will perhaps keep it in her backpack on long hikes.
---
2

Philosophy the Cookie Exchange Gift Set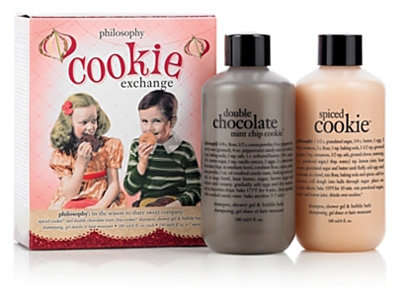 Price: $15.00 at philosophy.com
Perfect for: the culinary whiz
Every year, on the Saturday before Christmas, I get together with my best friends and do a cookie exchange. For my very best friend, this gift set will be an ideal gift this year! The set contains two 3-in-1 shampoo, shower gel, and bubble baths, each scented like a favorite cookie (spice or double chocolate). Yum!
3

Ms. Darcy Bracelet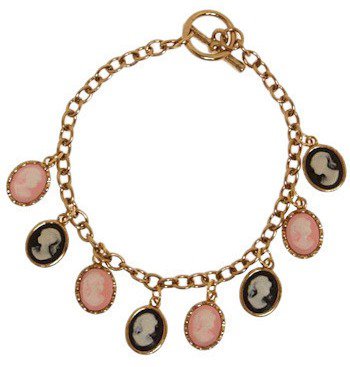 Price: $15.99 at modcloth.com
Perfect for: the Austen fan
If your bestie is a fellow Jane Austen fan, then she'll love this delicate bracelet, decorated with a slew of gorgeous, very detailed miniature cameos. Isn't it gorgeous?
---
4

Philosophy Have a Cherry Christmas Gift Set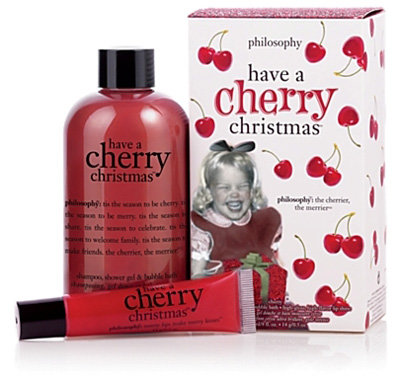 Price: $18.00 at philosophy.com
Perfect for: the candy girl
Id' love to get this from y best friend, and not just because of the adorable packaging. The two sweet goodies inside are so tempting… who wouldn't want a cherry-scented lip gloss and 3-in-one gel?
---
5

"Let's Bring Back" by Lesley Bloom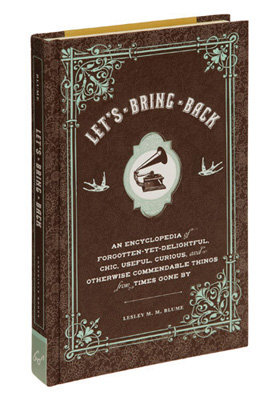 Price: $19.99 at modcloth.com
Perfect for: the vintage sweetie
Remember the gentle era of painted portraits, pagodas, and porcelain skin? Why not bring them back? This Victorian-inspired book has all manner of tidbits of information, along with recipes, drawings, and more. This would be a grand gift for any of your best friends that long for by-gone days (until they discover there were no Starbuck's back then).
---
6

Philosophy Holiday Hands Set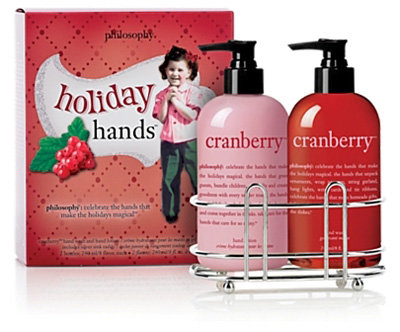 Price: $20.00 at philosophy.com
Perfect for: the tidy girl
One of my best friends prides herself on her extremely tidy house… this would be an ideal gift for her. The set comes with two pumps (one for cranberry soap, one for the matching lotion) tucked inside a shiny steel caddy.
---
7

Philosophy Candy Cane Lane Gift Set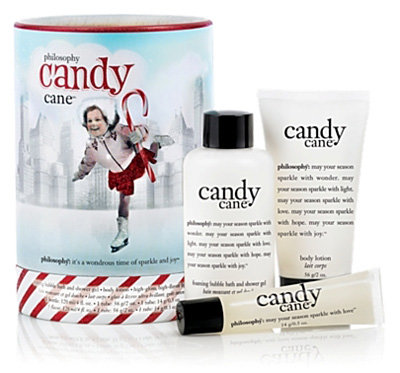 Price: $22.00 at philosophy.com
Perfect for: the bright spot
I have a friend who sees the silver lining in every cloud, and her good cheer keeps me in spirits no matter what we're up against. This year, she'll be getting this set, scented with her favorite peppy-mint. The set includes a super-lush lip gloss, body lotion, and a 2-in-1 bubble bath and shower gel.
---
8

Tea-total-er Service Set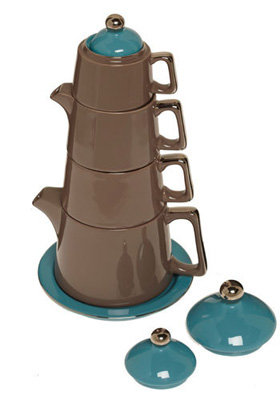 Price: $37.99 at modcloth.com
Perfect for: the tea lover
This set has everything the tea lover on your list will need to enjoy her favorite hot beverage. When they're not in use, all of the pieces (pot cup, saucer, lid, creamer, and sugar bowl) stack together for easy storage or for decoration. Add a box of her favorite tea, and you're set!
---
9

Shopping at the Bit Bag

Price: $59.99 at modcloth.com
Perfect for: the handbag collector
Saddle bags are very on-trend this season, so why not reward your best friend with this, the ultimate in chic bags? I love the rich color, and the hardware is so eye-catching!
---
10

Diana F+ Clone Camera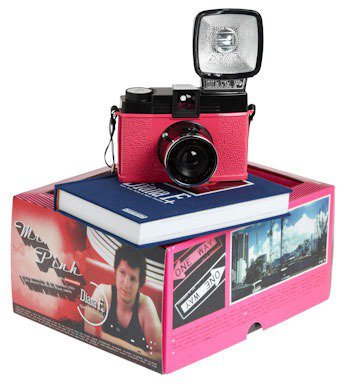 Price: $104.99 at modcloth.com
Perfect for: the shutterbug
Any one of your friends who's interested in photography would love this camera. It's a carefully re-created replica of the popular plastic camera from the 1960's, with a load of cool add-ins and upgrades. The effects are so amazing, and the camera itself, in bright pink, is pretty, too!
See? There's something on this list for every best friend you might have, in every price range from extravagant to budget-conscious. Which of these gifts to you think your bestie would like, and why? Or have you spied something else she'll love?
---
Comments
Popular
Related
Recent