While I'm not a technophobe by any means, I'm not nearly as attached to technology as my oldest daughter. And I'm not nearly as excited about it as she is, either… she's always calling me or texting me with links to hot new products, things she just can't live without. I've been saving her lists to use as shopping guides for Christmas, so if you have another techie to shop for, keep reading! Here are 8 great gifts for the techie on your list, from the inexpensive stocking stuffer to the pricier "big gift."
---
1

USB Retro Lamp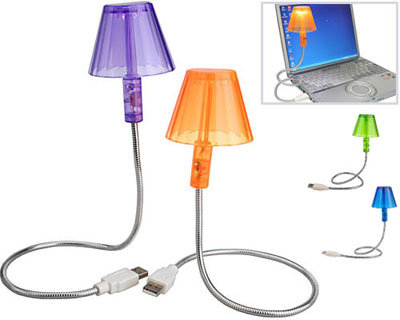 Price: $7.95 at perpetualkid.com
My daughter absolutely adores any gadget that connects to her laptop via USB. But this one cool, even to an old board like me. It's a lamp, sort of the laptop version of a book light. It comes in orange or white, to cast a cool or warm light on all of your online doings.
2

Electric Garden Charging Station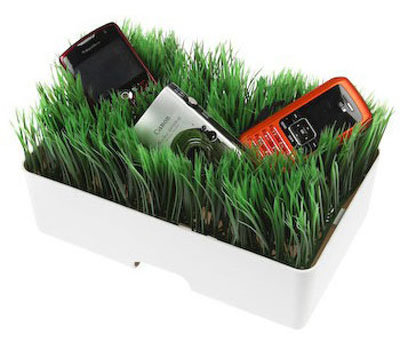 Price: $24.99 at modcloth.com
I hate the tangled mess of cell phone, iPod, and camera charging cords, so this is an ideal gift for a techie or just for a neat-freak like me. Simply coil the cables under the box, and plus them in discreetly among the green blades of "grass." It's so much tidier than a big mess of cables, right?
---
3

Hello Komputer Study Buddy Flash Drive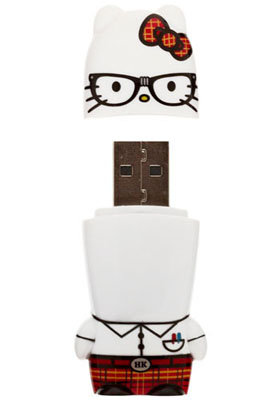 Price: $28.99 at modcloth.com
What tech-savvy girl couldn't use an extra 2 gigabytes of storage space for homework, paperwork, or just music? This adorkable Hello Kitty study buddy can hold all of those things and more — she comes pre-loaded with a bevy of cute screensavers and wallpapers, too!
---
4

Opportunity Rocks Headphones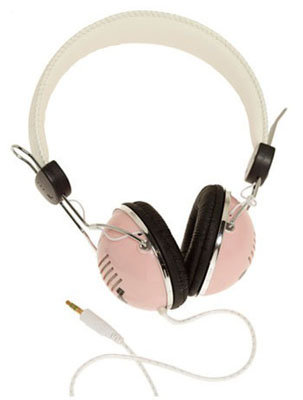 Price: $37.99 at modcloth.com
All of those iPods, GameBoys, and such make a lot of noise, and techies all know it's polite to plug in ear buds or headphones to keep the noise pollution to a minimum. And these retro-inspired headphones are so much cooler, more comfortable, and have better sound quality than those tiny ear buds… choose from bubble gum pink or baby blue, whichever you think your well-mannered tech user would like best.
---
5

Diana F+ Clone Camera
Price: $104.99 at modcloth.com
Any techie who's also interested in photography would love this camera. It's a carefully re-created replica of the popular plastic camera from the 1960's, with a load of cool upgrades. Note that it's a film camera, sort of the opposite of that high-tech digital camera she currently uses, but I'm sure she'll love it for that exact reason.
---
6

Amazon Kindle DX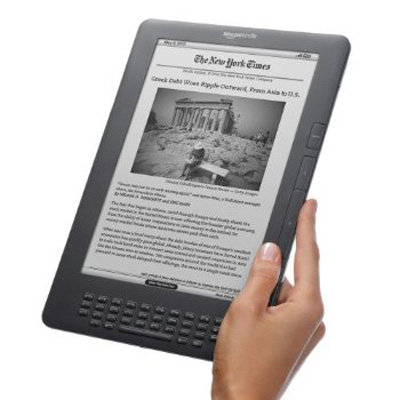 Price: $379.00 at amazon.com
I stand firm on this — I refuse to buy an e-reader. I simply adore the very tactile, visceral part of reading a book with actual paper pages; the look, the smell, the feel of the paper. But my daughter loves the idea of the Kindle, so I think this year I'll break down and buy her one. It's for more than just books, she says, it's also good for newspapers, magazines, and other periodicals. Hey, I'm delighted she knows and uses the word "periodicals" and can use it in a sentence correctly. That's my girl!
---
7

Apple IPad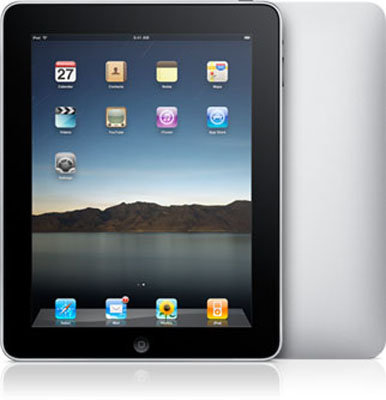 Price: $499.00 to $829.00 at store.apple.com
I adore my iPod, and likewise my laptop. My daughter swears this is both, and she's begging for one. It can do everything, except the laundry and the cooking, but I'll bet the next generation of iPad will have an app for that.
---
8

Motorola DROID X

**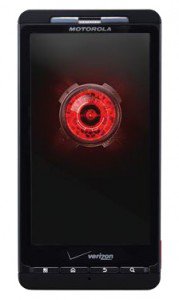 **
Price: $569.00 at verizonwireless.com
Anyone who dares call themselves a techie knows the iPhone has nothing on the Droid, so why not make this a holiday to remember and give the new Droid X to the Verizon techie in your life? That's right — Droid is exclusive to Verizon, so don't bother trying to buy it unless you know she has Verizon.
Those are just a few of the gifts my tech-savvy daughter has been begging for this year, ranging in price from a mere $8 to nearly $600. So there's bound to be something on this list for the techie girl in your life, in a price bracket you can afford! Which of these do you think would make a great gift, and why? Or is there another piece of amazing technology I've forgotten?
---
Popular
Related
Recent